Weekly Round-up October 21st-25th 2019
Monday-Regular Classes
Tuesday-Regular Classes
Thursday-Regular Classes
Friday-Regular Classes and Top Dogs-Black Day!
Office News:  Tuition payments are due the week of October 21st.  Cindy will be out of town, but you can give your payments to Sandy, or one of your teachers. Please put your payment in a clearly labeled envelope so it doesn't get misplaced.  🙂  Thanks so much!
Top Dogs News: This week we played lots of Games with Mr. G Gooey Gum!  First, he gave us some clues with Hangman.  We then had a Spooky Halloween Walk with Glow sticks and then played "Guess the Glow" with a Halloween Flashlight.  We began learning more about body parts with "Mr. Bones" and began to work on our big show for the Halloween party!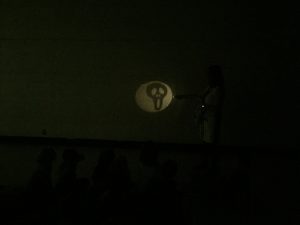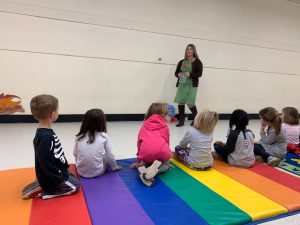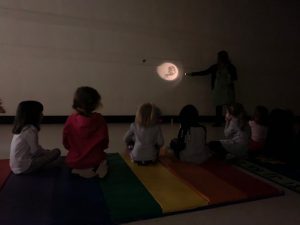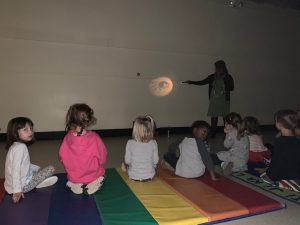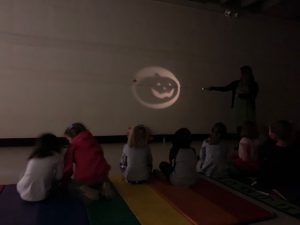 Cool Cats News:  The Cool Cats were Happy to learn about the letter H this week!!! We read books and created art featuring helicopters, hedgehogs, and hippos. They especially loved the story about Cincinnati's own Fiona the Hippo!!! We have also been doing skills assessments and are very proud and impressed with their skill development! We also talked about how Halloween starts with H and have been practicing our Halloween performance songs! They are coming along nicely and the kids are getting excited to sing them for you!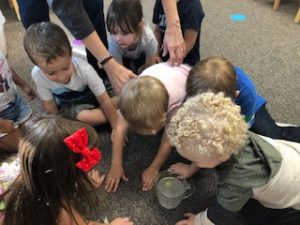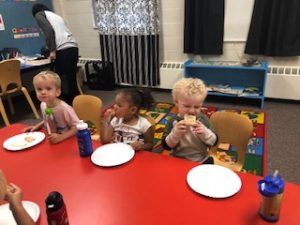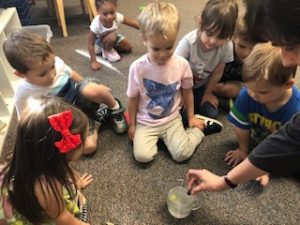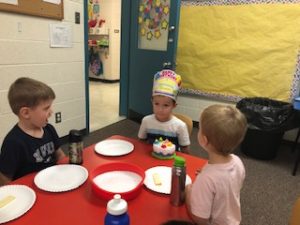 Playful Bunnies News-The Playful Bunnies had a fun week! Gus the Goat came to the circle rug to introduce the letter G.  We made grape, gumball and ghost projects. Pulling apart the cotton balls to make a ghost was really fun. Tracing hands for a hand print ghost was tickly! We had fun in our room with the new grocery store – lots of filling the grocery cart and baskets, scanning the food, bagging the food, and restocking the shelves.  We've also been busy in the muscle room – playing ghost bowling, pretending to be firefighters and riding the cars, of course.  Some of us have been working really hard at riding a tricycle or scooter – and now can do it without any help!  What a great week.