Weekly Round-up December 9th-13th 2019
Monday-Regular Class Schedule
Tuesday-Regular Class Schedule
Thursday-Regular Class Schedule
Friday-Regular Class Schedule and Top Dogs bring something shaped like an oval today
Office News-We are now starting to collect mittens and hats for our giving tree.  Christmas Party Friday, December 20th at 10:00 a.m.!
Top Dogs News-Mr. L, Lemon Lollipops, brought us legos and lollipops this week!  This week we learned about God's love for us and the reason for Christmas.  We reviewed our colors, worked on learning about "L" and rectangle.  We continued to talk about kindness and are beginning to get ready for our Christmas Program.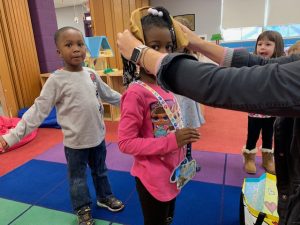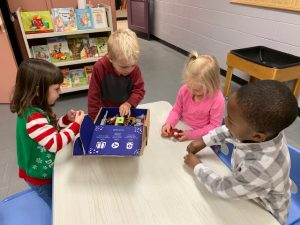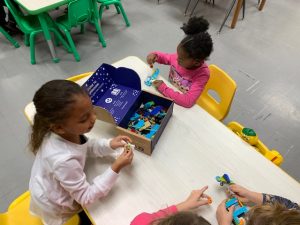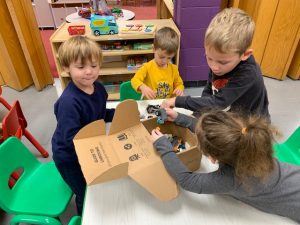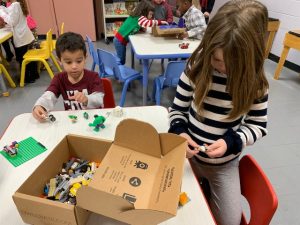 Cool Cats News:  The Cats had a great week back from Thanksgiving break! We learned about the letter N this week. We read the Best Nest and made nests in art. We also talked about noses and made a Rudolph the Red Nosed Reindeer. We played a smelling game where the kids had to guess what smells we had in different cups. It was so fun to hear their guesses and some were spot on!! Then we had oodles of fun talking about noodles. We even constructed our own plates of spaghetti noodles! We rounded out the week making our own skyline of New York City! Thanks for bringing in the money for secret Santa. They had so much fun shopping for surprise gifts for their families!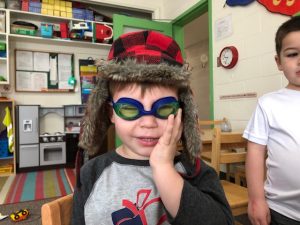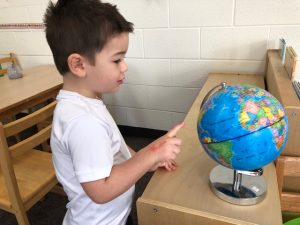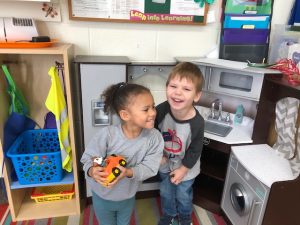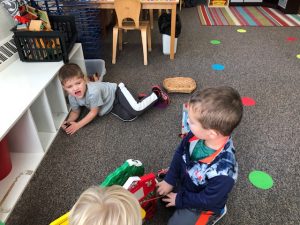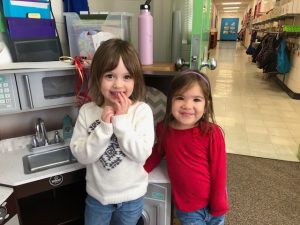 Playful Bunnies News:  The Bunny room has been turned into Santa's workshop at the North Pole!  The
bunnies have had so much fun this week putting toys in gift bags and boxes
and delivering presents to bunny friends. They also learned about the letter
L from our lion puppet. During art, they covered the letter L with Christmas
lights, painted with Legos and made little lamb masks.  They also made some
ornaments to hang in the room.  They played with "snow" in the sensory box
and they are practicing using scissors at the Christmas wrapping paper
sensory table. During circle time they enjoyed several books about little
Llama who has some Holiday Drama! The bunnies had a great week!