Weekly Round-up February 21st-February 25th 2022
Monday-No School-President's day
Tuesday-No School-Wyoming Schools off
Thursday-Regular Classes
Friday-Last day to turn in Reading Logs and Reading Celebration for Top Dogs!  Bring in a blanket, pillow, stuffed animal and three favorite books!
Playful Bunnies News: The Bunnies have had such fun with our new theme – Space. We have a big rocket ship in our dramatic play room along with a mission control spot. There has been communication between mission control and the rocket, pushing buttons, checking the computers, filling up the rocket with gas, countdowns (and countups) – and of course, lots of blast offs!! So much fun to play and learn! We also read rocket books, learned some fun rocket songs and fingerplays, and used a rocket felt board for more practice counting. We made a rocket craft – that involved our older Bunnies identifying the numbers 1-5. We also discovered that mixing black and white makes gray and used foil balls to paint the surface of the moon. Fun week!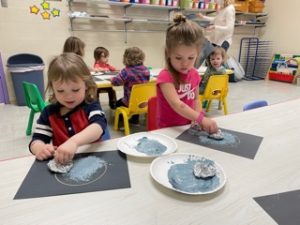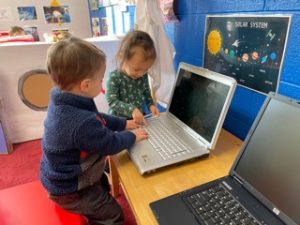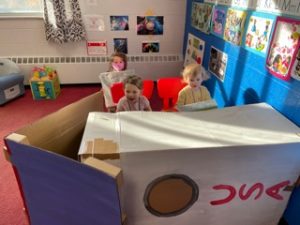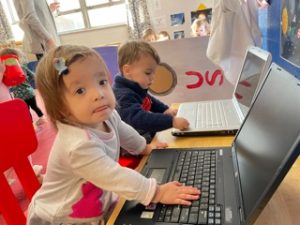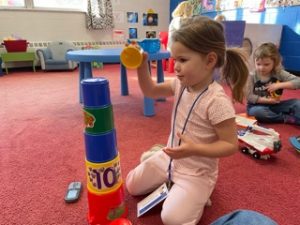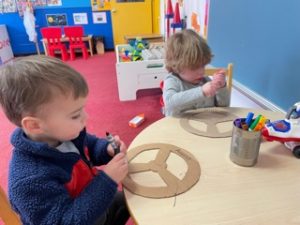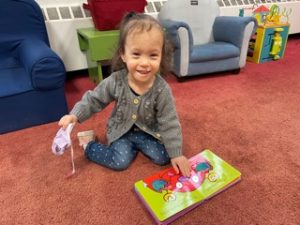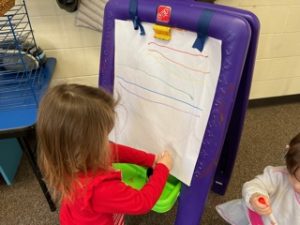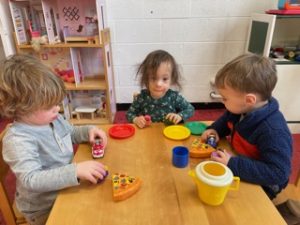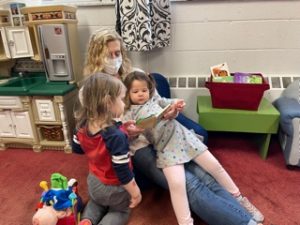 Cool Cats News:  5-4-3-2-1 Blastoff to space!  🚀  Our dramatic playroom and center classroom have been transformed to a space exploration theme including a rocket ship, control center, astronaut figurines, robot matching, a felt rocket play, and a solar system puzzle.   The Cool Cats have really enjoyed pretending to blast off into space, warning the rocket ship they are going to crash into the sun, and even taking some of the babies for ride to the moon. R is also for Rainbow and Robot.  We read books, sang songs, and did crafts to incorporate Rainbows and Robots.   Friday continues to be music and movement day and we pulled out the Rhythm sticks to make rain and sing a song about going to the moon.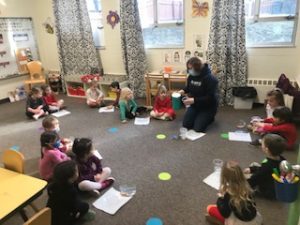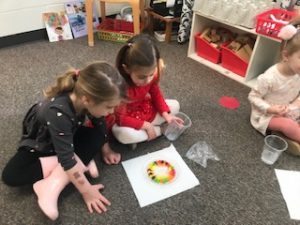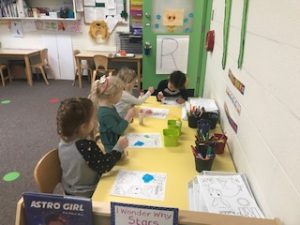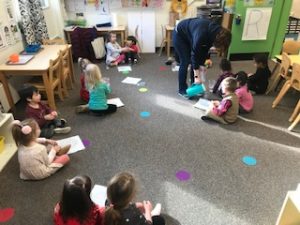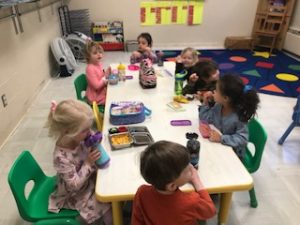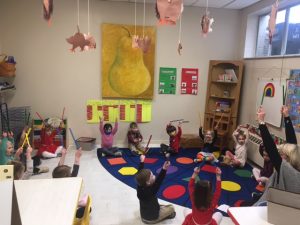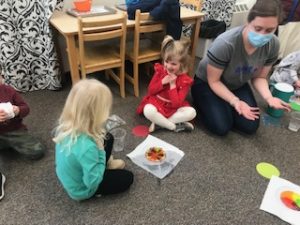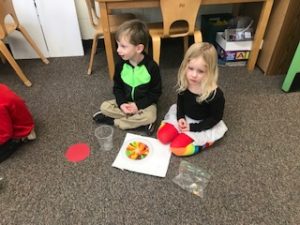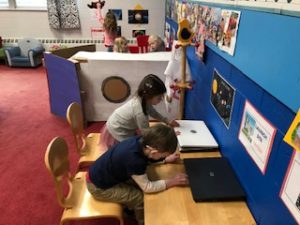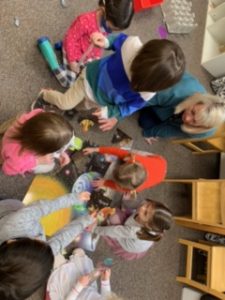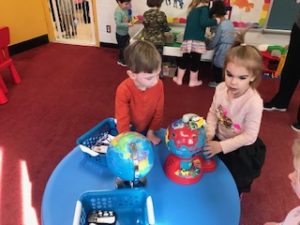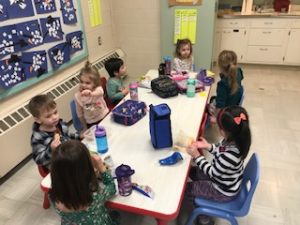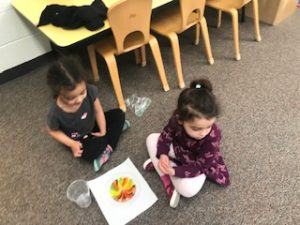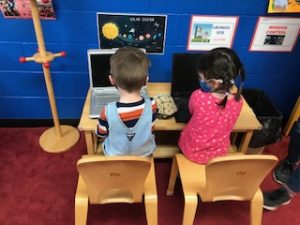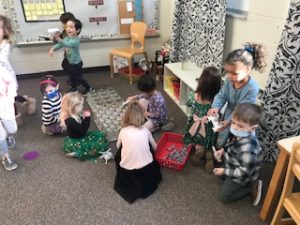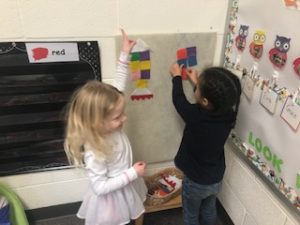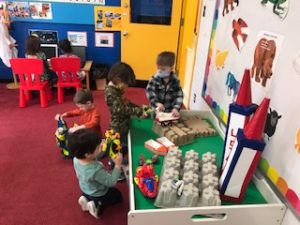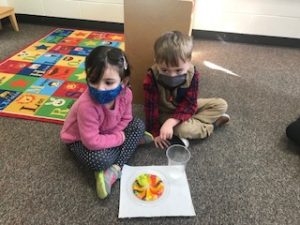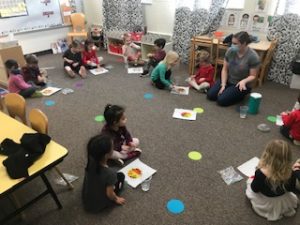 Top Dogs News:  This week we began our author studies.  We took a look at Dr. Seuss.  We learned about what an author is and realized that we could be authors!  We also learned about illustrators and what they do.  We will be meeting Rainbow Ribbons and his cousin, Ripping Rubberbands.    We worked on learning about opposites and enjoyed some exercise in the muscle room.