Weekly Round-up August 29th-September 2nd 2022
Monday-Regular classes
Tuesday-Regular classes.
Thursday-Regular classes.
Friday-Regular classes and TOP DOGS-Blue day-Wear and bring something blue.
OFFICE NEWS-Please turn any forms that are still out.  Thanks!
TOP DOGS-We worked on learning the days of the week, met "Miss A who goes A-A-A-Chooooo!", made lots of art projects, worked on our RED book, learned all about the color of red,  learned our playground rules/muscle room rules, and talked about morning routines.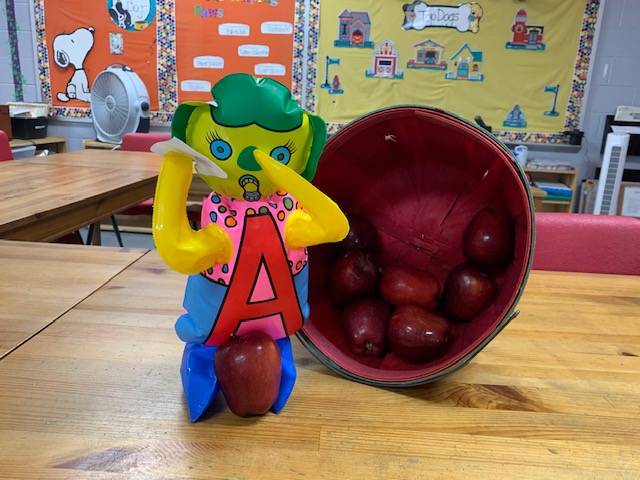 Cool Cats News-The Cool Cats are quickly settling into our preschool daily routines and we continue to introduce new concepts week by week.  When the students arrive at school we ask each one to find their name card and hang it under their picture.  This allows them to recognize their own written name and learn each other's names and faces.   It also helps develop our preschool community.   We have also introduced the calendar this week where we go over months, days of the week, and practice our counting with each numeral date.  We have special songs that will help the students remember each month and day.   

The Cool Cats are enjoying playing with one another and are GREAT listeners!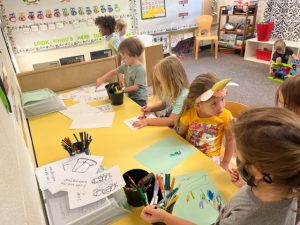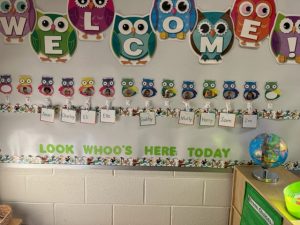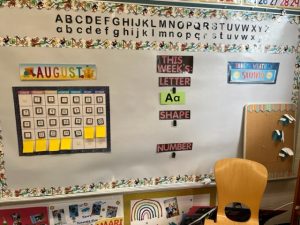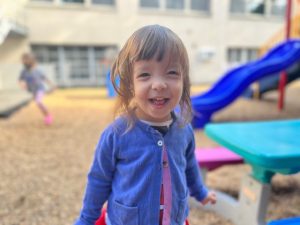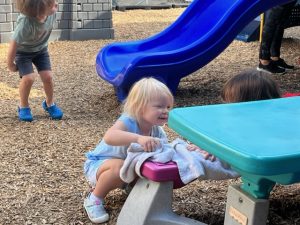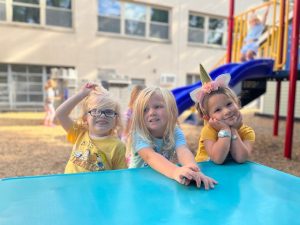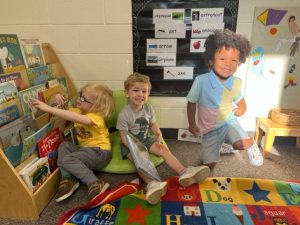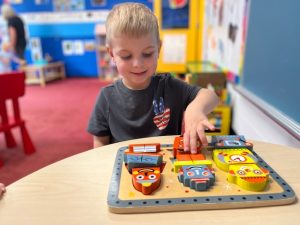 Playful Bunnies News-The bunnies had another wonderful week! This week we started a bug themed unit. We opened up our science exploration center with toy bugs and practiced using magnifying glasses. During craft time we painted for the first time! The kids painted bunnies and a large sheet of paper to make the very hungry caterpillar. The students also used glue for the first time by gluing ants on fruit and making sure to press down to make it stick. We ended the week with using toy bugs in play dough. During circle time, Elmo introduced letter A with another puppet friend, Alex Alligator. A favorite during center time was exploring bugs in our sensory table. We are looking forward to continuing exploring bugs next week!