Weekly Round-up February 6th-10th, 2023
Monday-Regular Classes
Tuesday-Regular Classes
Thursday-Regular Classes
Friday-Regular Classes and Top Dogs bring in an example of an opposite!
Office News- Registration for the 2022/2023 preschool school year is now under way! If you know your plans for next year, we recommend registering soon to secure a spot for your child(ren). 🙂
Playful Bunnies Class News– For the past two weeks, the Bunnies have had a lot of fun with our Zoo theme and the letter P.  There's been a lot of creative play happening in the zoo in our playroom.  We've been zookeepers – cleaning the zoo and feeding and washing the animals. We've also decorated and created an Insect World part of the zoo. Building and riding a zoo train has been a favorite activity! For our zoo crafts, we make a polar bear with cotton balls, a penguin from the letter P, and a peacock using coffee filters and eyedroppers.  We also have a new Preschool Pizza Parlor. We've baked, delivered and served lots of felt topped pizzas. We read two great pizza books – Hi Pizza Man and Pete the Cat and the Perfect Pizza Party. Petey the Pig joined us at circle time and brought back a favorite book – The Three Little Pigs. What a fun and busy couple of weeks!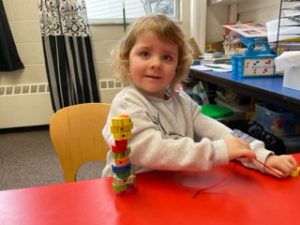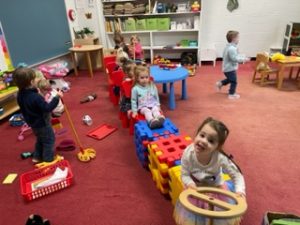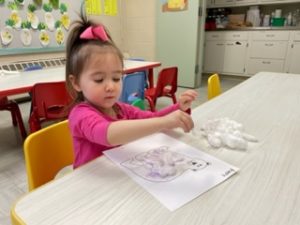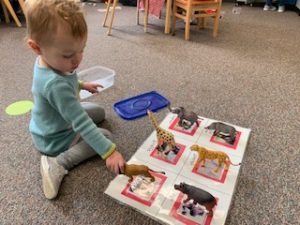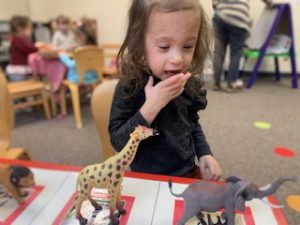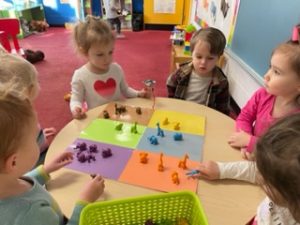 Cool Cats Class News-This week we learned all about the letter "Q" and Quilts.  We played with playdough, enjoyed time in the muscle room and much, much, more!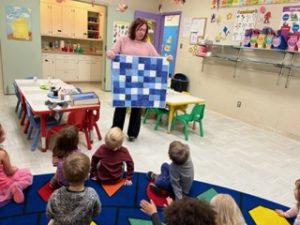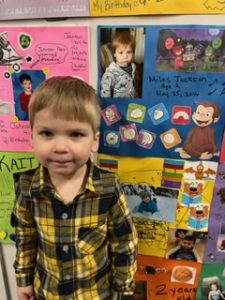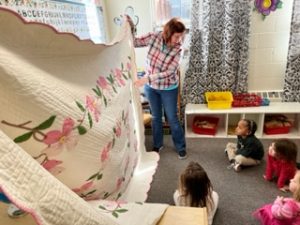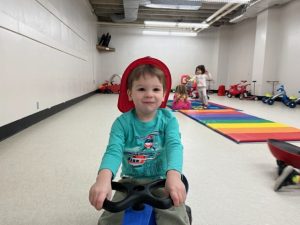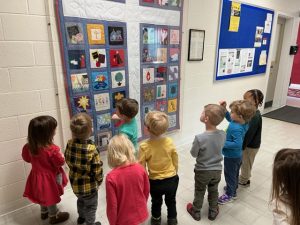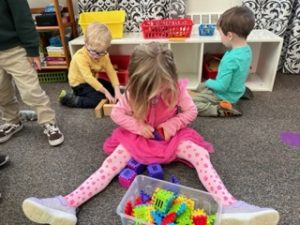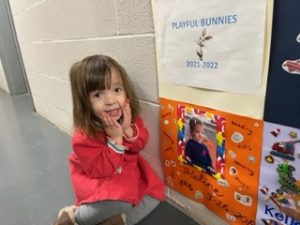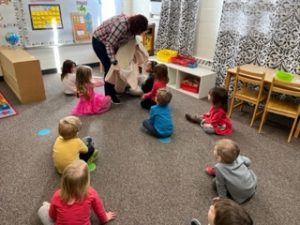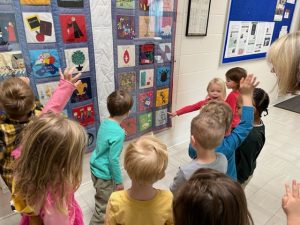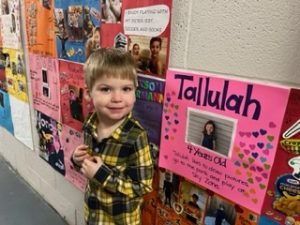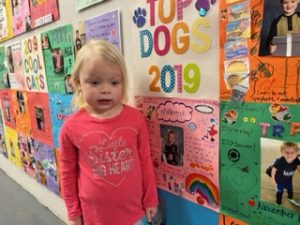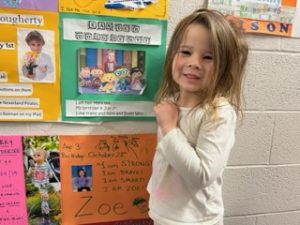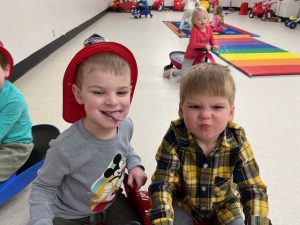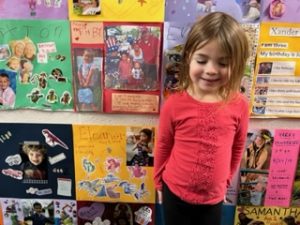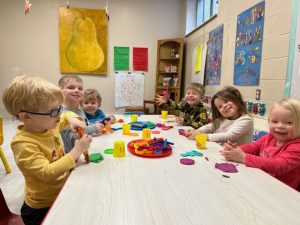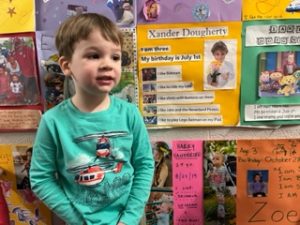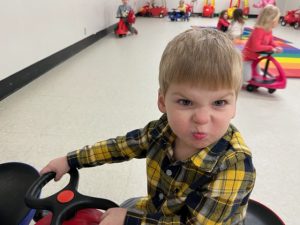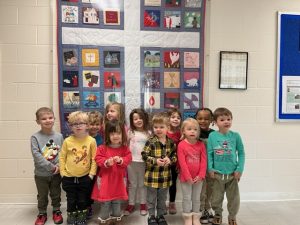 Top Dogs News:  This week we worked on rhyming words and patterning.  We met Mr. P, Pointy Patches the Party Planner, who is helping us get ready for our Valentine's Day party!  He brought us Popcorn, a potato and Pink and Purple Paper to make party decorations.  We read the books "Popcorn" and "Pete the Cat's Perfect Pizza Party".