Weekly Round-up April 1st-5th 2019
Monday-Regular Classes
Tuesday-Regular Classes
Thursday-Regular Classes
Friday-Regular Classes and Top Dogs bring a vegetable for sampling and painting!
Playful Bunnies Class News: This week was a fun week learning about the letter T!! Trains, trucks, and tortoises all start with T! I'm sure many of you heard that Zeus the tortoise (Ms. Meghan's boys' pet tortoise) came to visit the class this week! It was so fun to see their reactions to the live tortoise! They all got a chance to hold/pet him if they wanted to and enjoyed watching him eat his lunch! Ask your Bunny what a tortoise likes to eat!! We made our own tortoises in art, as well as a shape train and tractor! If you have not turned in your bike a thon money, don't worry- we will still collect it after spring break! We hope you all have a fun and relaxing Spring Break!!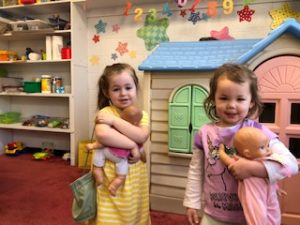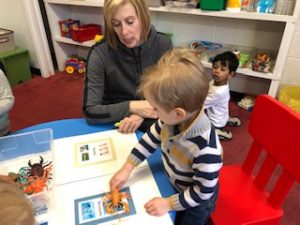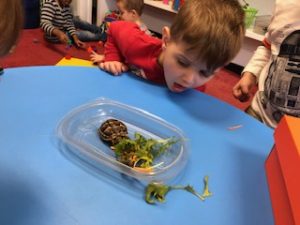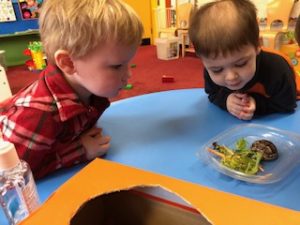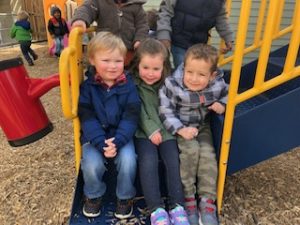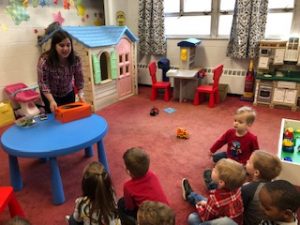 Cool Cats Class News:  "Z" is for zero, zebra, and zoo. This week we worked on cutting with scissors, using the proper technique of thumb on top (chomp, chomp, chomp). We also learned all about a zebra's habitat, they walk only hours after they're born, and zebras on the plains are only 4 feet tall!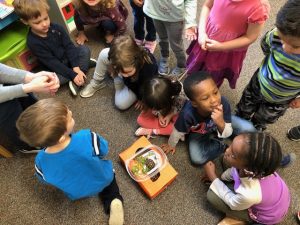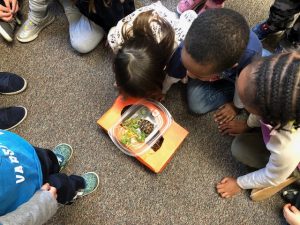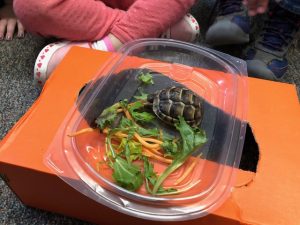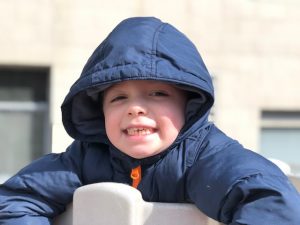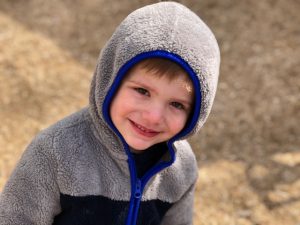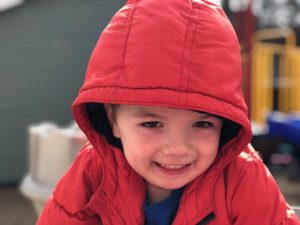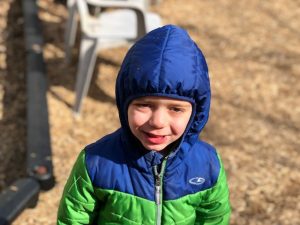 Top Dogs Class News:  This past week we traveled over the world with Mr. T and Miss U chasing Kaptain Kangaroo!  We caught up on our letter people tests and our other goals and objectives.  We ended in a great place so we will be ready to go again when we get back from Spring Break!