Weekly Round-up April 15th-19th 2019
Monday-Silly Socks and Shoes Day!
Tuesday-Apron Day!
Thursday-Wear your preschool t-shirts and field trip to the art museum and butterfly show for the Top Dog class.  Bring your lunch!
Friday-No School-Good Friday.
Playful Bunnies Class News:  The Bunnies learned all about the letter V this week!!! The love making the Vvvvv sound and singing the ABCs with Vicky the Vulture puppet!!!! They really enjoyed learning ALL about volcanoes!!!! We watched a quick video of a volcano erupting and made a volcano in art! We also learned about volcano songs and finger plays! We also made V is for vases and flowers and made spring trees, as well as painted with vegetables. We are loving being outside in the warm weather and playing on the playground! The class has also really enjoyed our guest readers this week!!! It is so fun to see the kids light up when their grown up comes into the class! Thanks!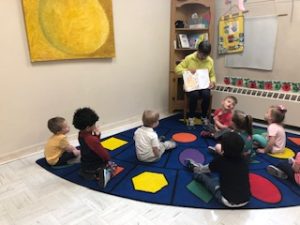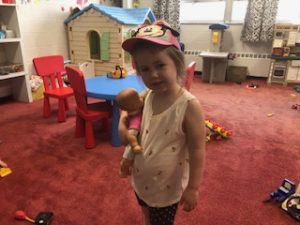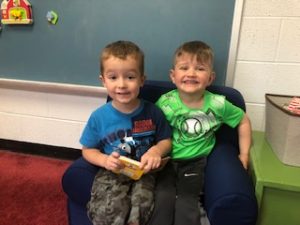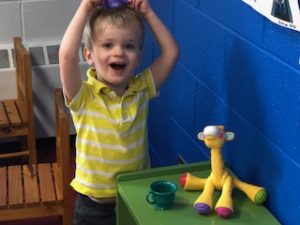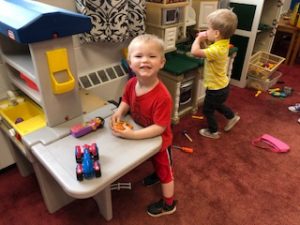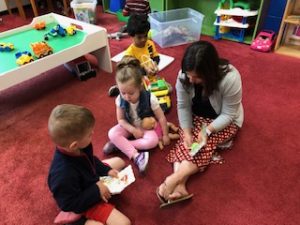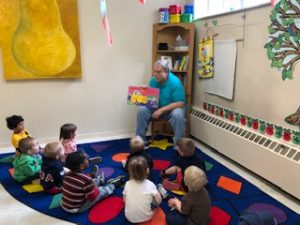 Cool Cats News:  This week we talked all about colors! We worked on making art with just red items, mixing yellow and red to make orange, green homemade play-doh, and oil painting. Our shape of the week is a heart and our number is 18. We continue to work on letter recognition with a new letter each day. We work on both the upper and lowercase letter. Now that the weather is improving we will be spending more time outside. Weather permitting, we will start our day on the playground. Please try to send your Cool Cat to school wearing gym shoes. Other shoes (flip-flops & sandals) get mulch in them and are often difficult to run in.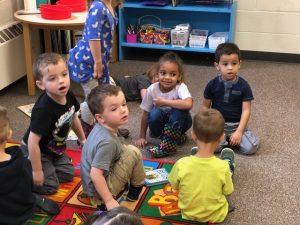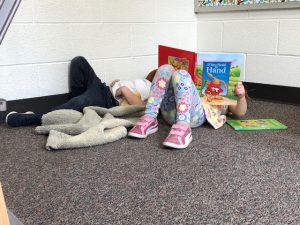 Top Dogs Class News:  This week we met Mr. W the Word Wizard and his dad Mr. Wonderful Wink as we learned about our Wardrobes.  We read "Caps for Sale", "Katy No Pocket", "Whose Hat",  and "Goggles".  We reviewed our preschool basics and are finalizes our grades for social and emotional development  and general skills.  We are still keeping  a look out for that pesky Kaptain Kangaroo!