Weekly Round-up September 16th-20th 2019
Monday-Regular Class Schedule
Tuesday-Regular Class Schedule and Top Dogs Homework Due
Thursday-Regular Class Schedule
Friday-Regular Class Schedule and Top Dogs wear and bring something Green today.
Top Dogs News-This week, was all about yellow!  Because of the holiday last week, we ended up wrapping up Mr. B, Beautiful Buttons this week.  We also introduced Mr. "C",   Cotton Candy,  who made it back from the County Fair with some delicious Cotton Candy!   We will continue "C" next week!  We will also kick off the color green.  We will keep reading Pete the Cat books and books about Cookies.  Don't be surprised if you hear "Who Stole the Cookie from the Cookie Jar?" !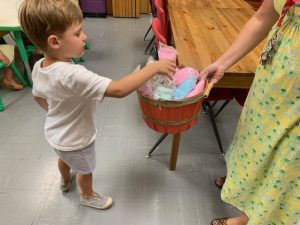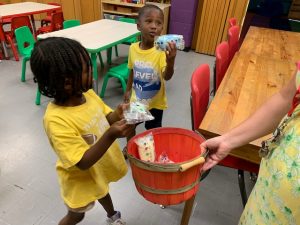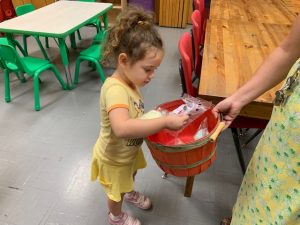 Cool Cats News-The Cool Cat beat the heat this week by learning all about the letter C. We explored the life cycle of a caterpillar, read The Very Hungry Caterpillar, and made a caterpillar in art. They did a fantastic job identifying the order of the caterpillar life cycle and putting the stages in order! We had a fun day learning about C is for cupcake and even had a special cupcake treat at snack. We rounded out the week with C is for cows and cars! We read a funny book about a cow laying an egg (which was actually a chicken) and our feature book was Cupcake. We also did a center on holding and cutting with scissors. We had a range of scissor skills and encourage practice at home with scissors! Thank you for those who have signed up for snack! We have one day still open on the September calendar! Thanks!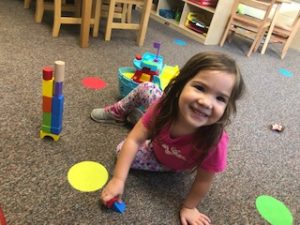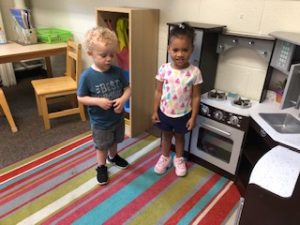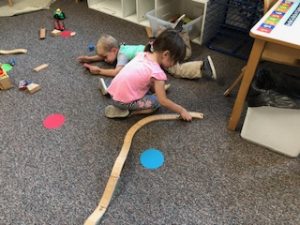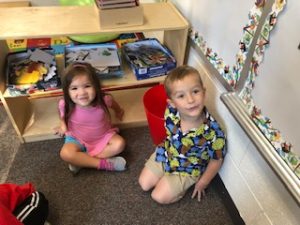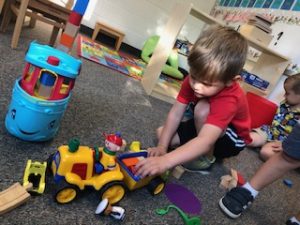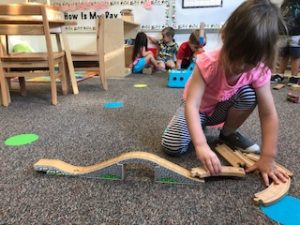 Playful Bunnies News-The bunnies had a great week learning about the letter "B"!
The bunnies had a very busy week! We focused on the letter B.  We met Bella the Ballerina, our hand puppet and peeked into our letter B box to find a ball.  We painted the letter
B using cotton balls and put band aids on a baby.  Also, we made butterflies and then added watercolor to their wings.  We practiced using glue sticks by gluing bugs onto apples (paper, not real).
We are getting better and better at following simple directions and helping to clean up our spaces.  We are also learning to sit during circle time while we sing songs and read stories. It was a great week for the bunnies!