Weekly Round-up September 23rd-27th 2019
Monday-Regular Class Schedule
Tuesday-Regular Class Schedule and Open House 6:00-7:00 P.M.
Thursday-Regular Class Schedule
Friday-Regular Class Schedule and Top Dogs wear and bring something purple.
TOP DOGS NEWS:  This week we talked about how to be a good friend and read books about "Clark the Shark".  We continued to learn about the days of the week and read "Cookies Week".  We continued to work on the pledge of allegiance and learning about a morning routine.  Mr. Cotton Candy came to visit and brought us some goodies from the County Fair.  We learned all about the color green and Pete the Cat!  Another wonderful week of Preschool!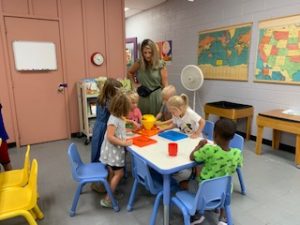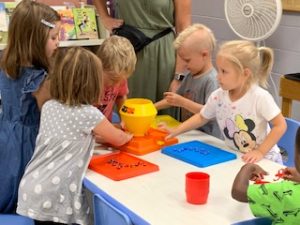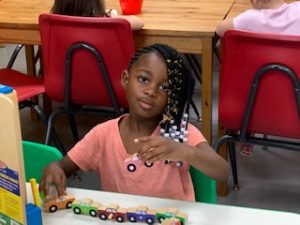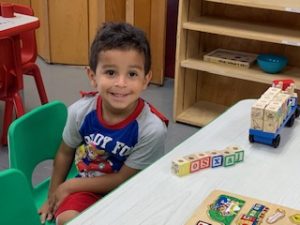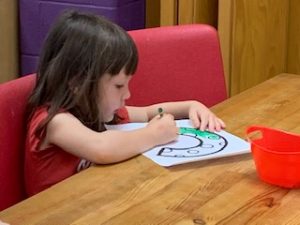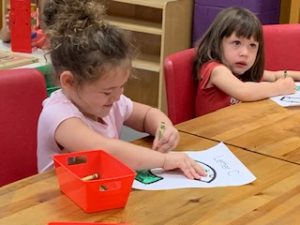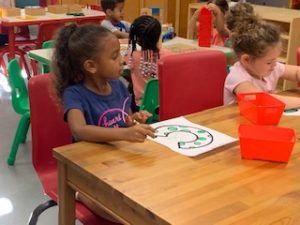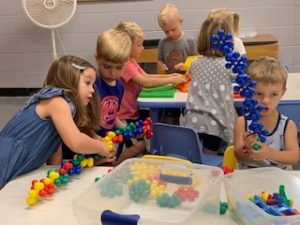 COOL CATS NEWS:  The Cool Cats had a fun week learning about the letter D! We read books about dragons, donkeys, donuts, and dinosaurs! We also worked on the same letter D words in art! In centers, we dotted letter Ds with dotters and matched pictures of D words to the letter D. We are starting to work on identifying that our names start with an uppercase letter and the rest of the letters are lowercase. We did a center on building a puzzle out of their names to recognize the order of the letters and spelling of their name. They did very well with this and it will be something we work on several times until the concept is mastered. Many of our Cool Cats are doing a GREAT job with working out small problems with each other using their words rather than tattling! We love to see this and excitedly reinforce this behavior when it happens!!!!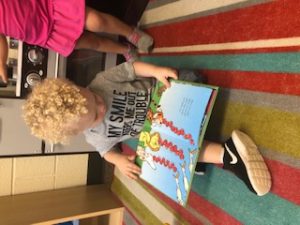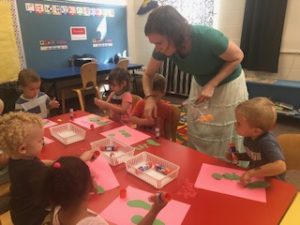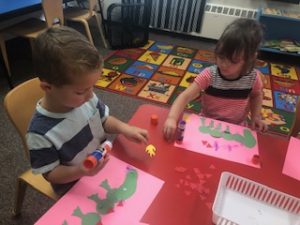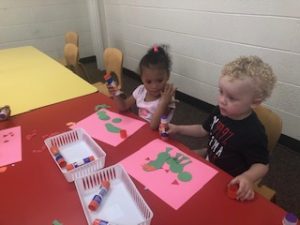 PLAYFUL BUNNIES NEWS:  What a fun week with the Bunny Group!  Chloe the Cow joined us on the carpet to introduce the letter C and let us peek in her C box. What was in the box?? (a car)  We painted with cars, washed them in our water table and drove them on tracks and down ramps. We also continued learning about bugs with some caterpillar books, crafts and fingerplays. We even noticed some real bugs on our playground. Busy and fun week!