Weekly Round-up September 30th-October 4th
Monday-Regular Classes
Tuesday-Regular-Classes
Thursday-Regular Classes
Friday-Regular Classes and Top Dogs-Orange Day!
Playful Bunnies News-The bunnies had another great week! We learned all about the letter D.  During art, we made Dalmatian Dogs, water colored the letter D, and painted
donuts with sprinkles!  We started a new theme this week-the Farm.  We are
having lots of fun finding and sorting eggs in our hen house and taking care
of animals at the sensory table.  At the of the week we explored dominoes by
staking and making long lines.  We had lots of fun running cars through
shaving cream to wrap up our study of the letter C. We are also practicing
retelling stories using the felt board.  The Very Hungry Caterpillar is
definitely a favorite!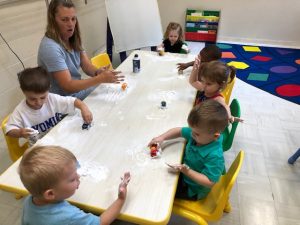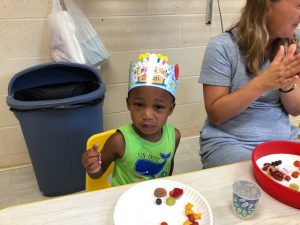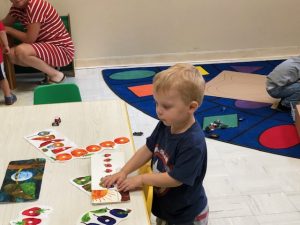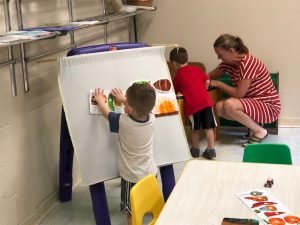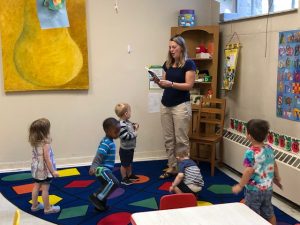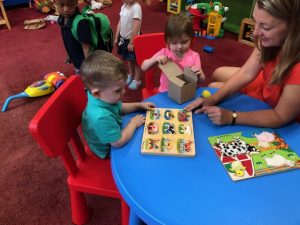 Cool Cats News-The Cool Cats dove into the letter E this week. We talked about how the E makes two sounds and identified words that made both long and short E sounds. We read Elmer and made our own Elmer the Elephants. We learned about Emus and they did a fantastic job with the Emu art project. Earth was another topic. We talked about our planet and what's on it. They had a great job painting the earth. We also did a few listening exercises for the word Ear. Thank you to the families that came to the open house night. It was great to see everyone and kids are always so proud to show off their preschool space. Great work Cool Cats!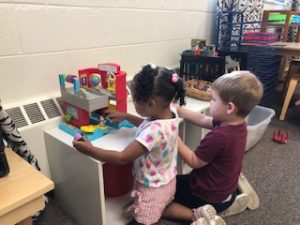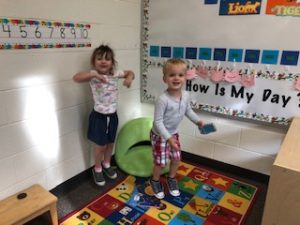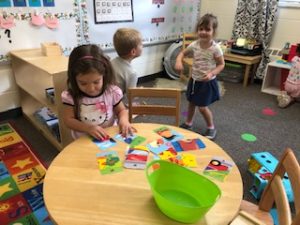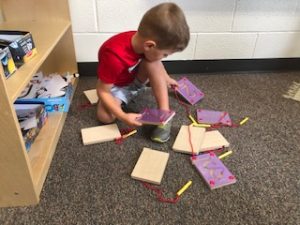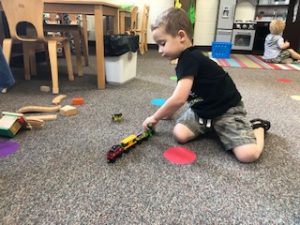 Top Dog News-This week we met Mr. "D" Delicious Doughnuts and his son Daryll, the Dazzling Dancer.  We reviewed the Days of the week and learned a new Days of the Week song.  We have been working on learning about the American flag, learning the pledge, and the song America.  We introduced the weather wheel, the estimation jar, patterns and seasons.  We learned about the color purple.  A big THANKS  to everyone who came to our Open House!