Weekly Round-up October 7th-October 11th 2019
Monday-Regular Classes
Tuesday-Regular Classes
Thursday-Regular Classes
Friday-Regular Classes and Top Dogs Brown Day!  Firefighters visit at 9:30!
Office News-Second quarter is coming up! I will put tuition reminders in your student's mailbox on October 14th. We would appreciate payment around the week of October 21-25th, the first week of the 2nd quarter. Thank you!
Playful Bunnies News-The Bunny Group continued to learn, read and sing about farms and their animals and also introduced the letter E, with a visit from Elmer the Elephant and Elmo (Elmo loved the Elmo craft we made!). We are still busy collecting and sorting eggs from the chicken coop in our room.  We watched a short video about a chick hatching out of an egg, and then we each got to help our own fingerpainted baby chick "hatch" out of it's paper egg – so fun! We also stamped eggs onto a nest, painted an Earth, made balloon elephants, took care of the farm in the cornmeal sensory table, and washed animals in the water table. What a busy and fun week!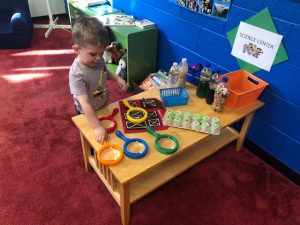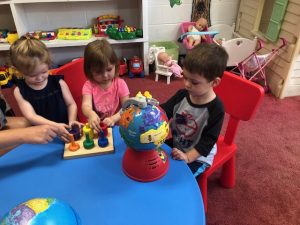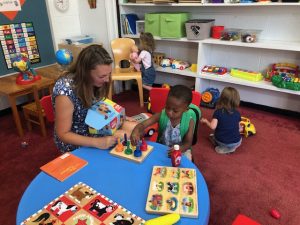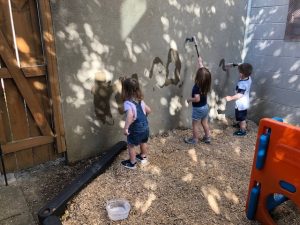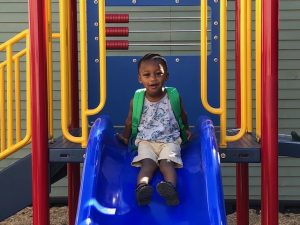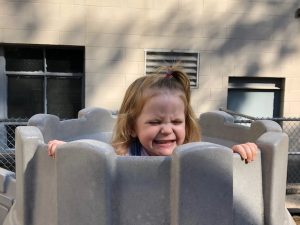 Cool Cats News-The Cool Cats had a fun week learning about the letter F!! We started the week with fire and fire trucks. We learned and practiced fire safety skills with Stop Drop and Roll. The kids did well with this and we are looking forward to a visit from the Wyoming Fire Department and their Fire truck next week for Fire Safety Month! We also talked about fish, farm, and frogs! They had fun painting fire, making fish bowls, and making farm chickens and frogs! We are starting to work on our performance songs for the Halloween show! I'm sure you will hear a lot of these songs at home as well!!! We have a few spots left for the October snack sign up! If you have not signed up, please stop by and take a look!!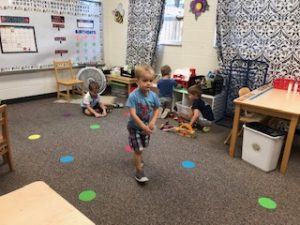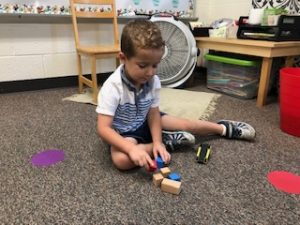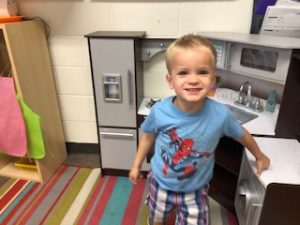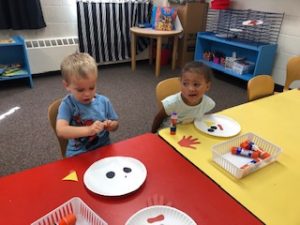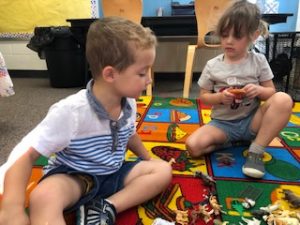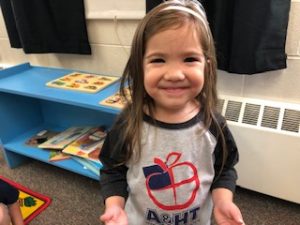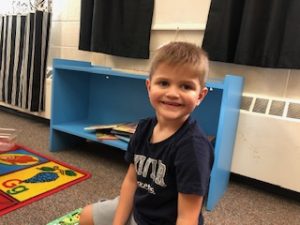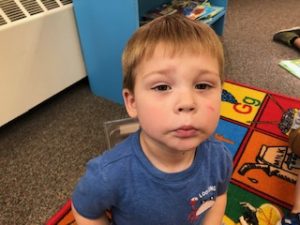 Top Dogs News- Miss E Exercise was with us this week and boy did she make us work!  We had egg races, egg hunts, and we exercised with an obstacle course!  We have been learning about the solar system, the color orange, the letter E, and have learned "5 green and speckled frogs."