Weekly Round-up November 11th-15th
Monday-Regular Classes-Food Collecting Begins!
Tuesday-Regular Classes
Thursday-Regular Classes
Friday-Regular Classes and Triangle day for the Top Dogs class
Cool Cats News: The Cool Cats did great coming back from Fall Break. We have been learning about the letter K this week. We've read books about kangaroos, kites, kolas, and kaleidoscopes. We hope that the kids enjoyed sharing the kaleidoscopes they made in art with you. The did a great job with the school pictures and we can't wait to see how they turn out!! Thank you so much for filling up the rest of November's snack calendar. We really appreciate it! Please remember that we will try to go outside as much as possible, unless it's wet. Please send you Cool Cat with cold weather gear to allow for fun outside play!! Thanks!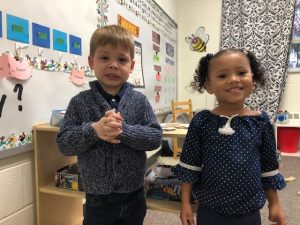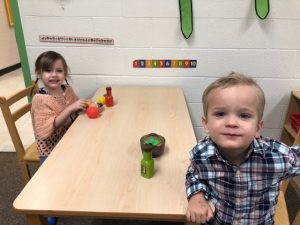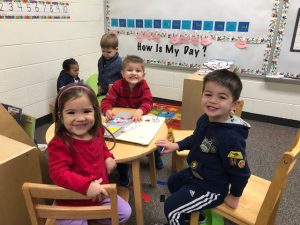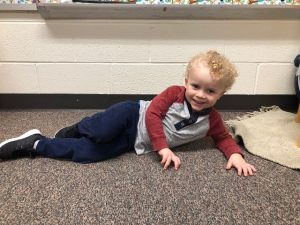 Playful Bunnies News:  The Playful Bunnies have had a fun week with the new zoo theme.  We've been busy taking care of all of the animals in the zoo set up in our room and on the block table.  One night the zoo animals all escaped!!  We had to find them all and put them back in their habitats!  What busy zookeepers!  We also made hippos, marble painted zebras, created our own zoo animal collages and made ice cream cones and inchworms for the letter I. Izzy the Iguana joined us on the carpet as we learned about the letter I, read zoo books, and sang songs. Fun week!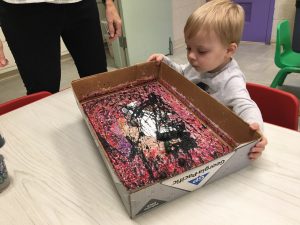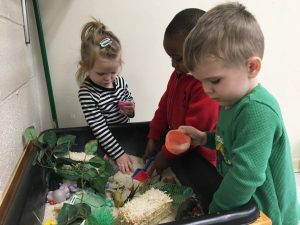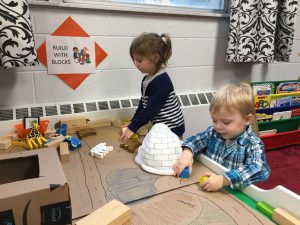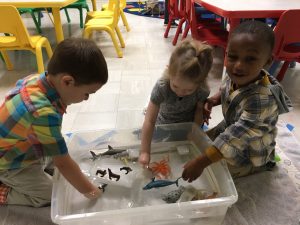 Top Dogs News:  I is for Incredible Inventor!  This week we learned all about the letter I.  When we see Miss "I' by herself, we know she says her name, just like when we see Miss "A" by herself.  That means, we all already know how to read two words.  Most of the time, when we see Miss "I" in a word, we know she make the short "i" sound.  Miss I had a horrible itch so she invented a back scratcher.  We even scractched each other's back to the song, "Scratch, Scratch, Me Back" by Harry Belafonte.  Miss I also escaped and took many pieces of "music technology inventions" from our classroom.  We had to put them in order:  Bell, record, cassette tape, CD and i-phone.  Too bad we couldn't find an 8-track!  We also talked about how a lot of listen to music on our Alexa's now. 🙂  It's Incredible how inventions pop up every day!