Weekly Round-up January 20th-24th 2020
Monday-No School (MLKJ Day)
Tuesday-Regular Classes
Thursday-Regular Classes and Cool Cats go to the Fire Station.
Friday-Regular Classes and Top Dogs bring 15 small items to count and eat.
Office News-Just a reminder to turn in your January tuition!
Top Dogs News:  This week we reviewed our basic preschool skills to make sure everyone had a handle on days of the week, weather, parts of the body, five senses, colors and shapes.  We continued to work with our numbers practicing rote counting to 35 and 1-1 correspondence to 10.  Mr. Noisy Nose N taught us about the five senses through different activities.  On Friday, we introduced Miss Optimistic "O".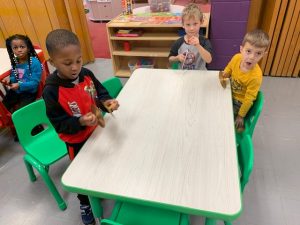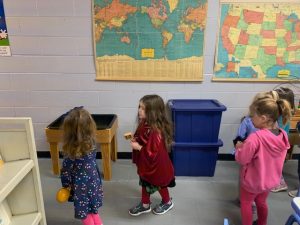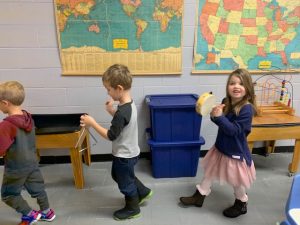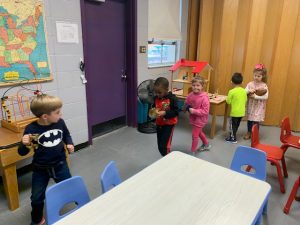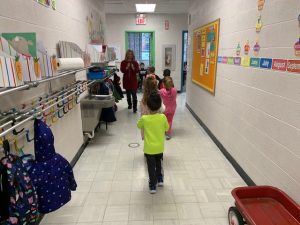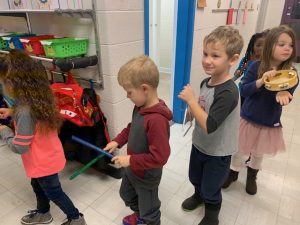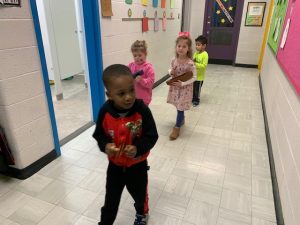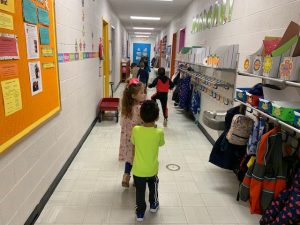 Cool Cats News:  The Cool Cats rolled through the week learning all about the letter R. We made raspberries, rainbows, rhinos, and painted rocks in art. We read stories about these as well. A favorite was blending colors with paint to make our class rainbow! Hopefully you were able to see all of the amazing colors in our art hallway. We also talked about recycling vs. trash. Reminder that we do not have class on Monday, 1/20/20. We DO have class 1/21/20, even though Wyoming City Schools are off for the day. Enjoy your long weekend!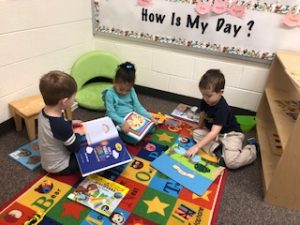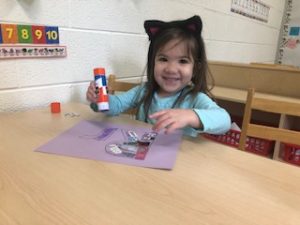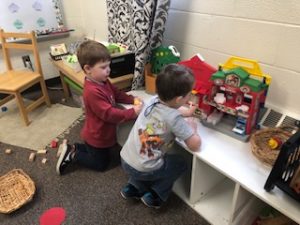 Playful Bunnies News:   This week the Bunnies learned about the letter O and the oval shape. During
art, we made melted snowmen and octopi out of toilet paper rolls.  We also
made O's by stamping baby food jars. We practiced tracing ovals and glued
fabric ovals onto our papers.  We continued to play with the noodles in our
sensory table, and we played with ocean animals in our water sensory
container. We also found a new favorite book about an octopus who tries to
look like other animals. It was fun looking at all the ways the octopus
could bend to look like other creatures.  We also sang a fun song about an
octopus and his eight legs.  The bunnies had a great week!