Weekly Round-up February 3rd-7th 2020
Monday-Regular Classes
Tuesday-Regular Classes
Thursday-Regular Classes
Friday-Regular Classes and Top Dogs bring two items that rhyme.
Playful Bunnies News:  
The Bunnies had another great week with the letter P. There are so many
great words that start with P like pig, peacock, popcorn and polar bear.
During art, we made polar bears using paper plates and cotton balls.  We
used coffee filters, markers and water to make the feathers of a peacock and
we used pom poms to stamp "mud" on a pink pig.  We practiced tracing
rectangles this week and practiced peeling the backing off of sticky
rectangles to put onto our papers.  A crowd favorite is definitely play
dough.  We have some new bright colors to play with.  We learned some fun
songs this week too.  Favorites include a peanut becoming peanut butter and
Pat a cake, Pat a cake, Pizza man.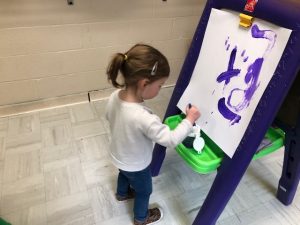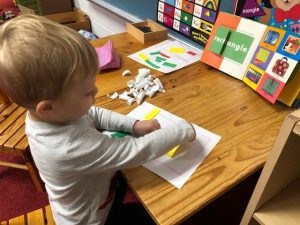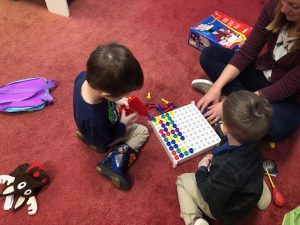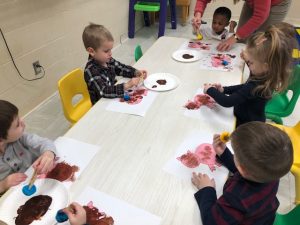 Cool Cats News:  The cat continued their journey with the letter S this week! We made snails, snakes with play dough, star sun catchers, and suns. We also did work with scissors this week, which also fit with our letter S. Many of the cats are really mastering the skill of using scissors! They all are doing great with their center math and phonics work as well. We are so proud of the progress they are making! Just a few housekeeping things…our February snack calendar is posted! If you have not done so, please sign up for empty snack spots! Also, please try to remember to send a water bottle with your cat every day! This really helps for our snack time!! Also, our Valentine's Day party is right around the corner! We will be making Valentine collector bags as part of an art project, so no need to worry about making a box or container! In the cats class, we do like each Valentine to be addressed to each child in the class. We will be lining up the bags and working on name/letter recognition while putting the Valentines in the bags. We will put a list of all of the name of the cats in your child's mailbox so you have a reference! We will also be having a pizza party for snack that day! It will be a lot of fun!!!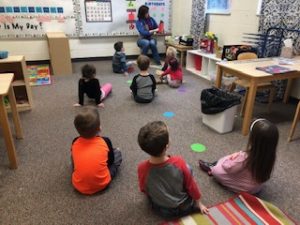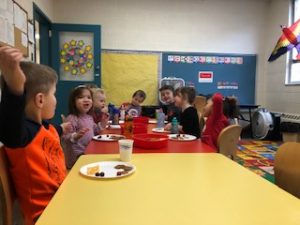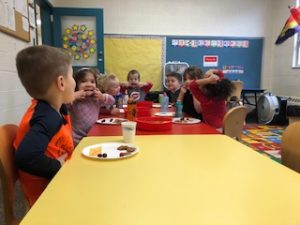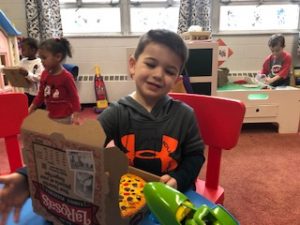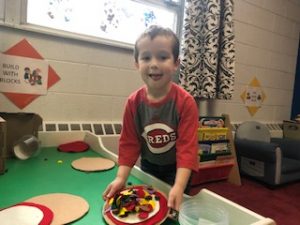 Top Dogs News:  This week we met Mr. P, Pointy Patches, the Party Planner who is helping us plan for our upcoming Valentine's day party.  We wrapped up our number weeks.  We practiced counting out loud to 35 and one-to-one correspondence to 20.  We learned about patterning and sequencing as well as number recognition to 10.