Weekly Round-up February 10th-20th 2020
Monday-Regular Classes and Book orders due!
Tuesday-Regular Classes and Redalicious and Pinkalicious day!  Where Red and Pink today!
Thursday-Regular Classes and All classes turn in your Quilt Squares!
Friday-Regular Classes and Valentine's day parties.  Bring your valentines!  Top Dogs bring a box you made to collect the valentines!
Monday-No School
Tuesday-No School 
Thursday-Regular Classes
Office News- Registration for the 2020/2021 preschool school year is now under way! If you know your plans for next year, we recommend registering soon to secure a spot for your child(ren). 🙂
Playful Bunnies News:We started the week off with one last celebration of the letter P. After reading a book called Paper Party, we had our very own paper party – with paper hats, paper airplanes, paper balls and paper streamers. What fun! We also had fun using the felt pieces to retell the story of The Three Little Pigs – we all love that story and love talking about the big, bad wolf! Then it was on to the letter Q. We painted with Q-tips, and made individual quilt squares. We read several stories about a duck named Little Quack and also spent several days preparing pieces that we assembled to make our own Little Quack.  We're looking forward to seeing everyone's homemade quilt squares and celebrating Valentine's Day next week.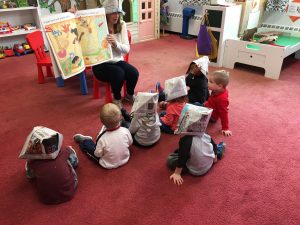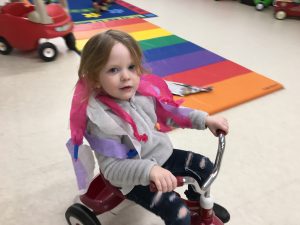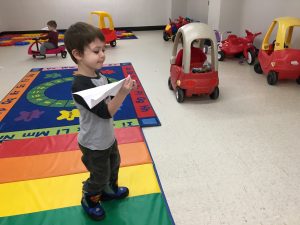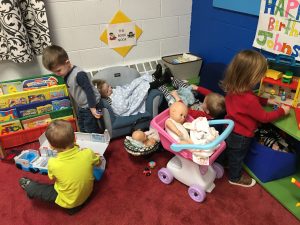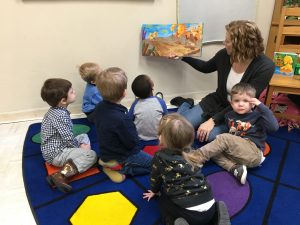 The Cool Cats News:  The Cats had a terrific week learning about the letter T! We learned a lot of facts about turtles and how they hatch from eggs. We had a fun day about teeth, including an experimental art project where we ate an apple slice, then looked in the mirror. We then ate an Oreo and looked in the mirror. We colored teeth to show the difference we saw! We went indoor camping for tent and rounded out the week with trucks! So much fun!  Thanks to those parents who have signed up for snack for this month. If you have not, please choose a day for your child to be snack/special helper! Reminder that our Valentine's Day party is next Friday the 14th. We will have a pizza party during class! We will be making the bags for their valentines at school as an art project. All you need to do is bring valentines for your child to pass out to their friends. The list of names was in their mailbox, as well as on remind.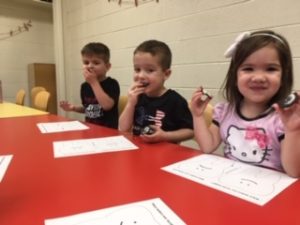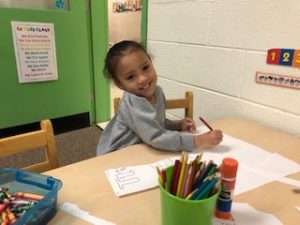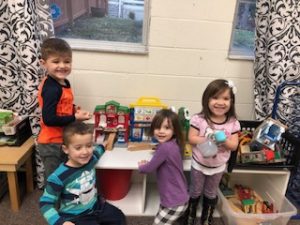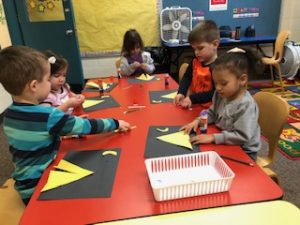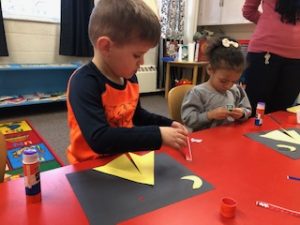 Top Dogs News:  This week we worked on rhyming words.  We met Mr. Q and talked about how he was married to Miss U.  Mr. P hung around to keep getting us ready for our Valentine's day party.   We played "Hot Potato" to work on being great winners and losers, following directions, etc.   As always, Mrs. Kim had some led the Top Dogs in some amazing art projects during art time.