Weekly Round-up February 17th-21st 2020
Monday-No School/President's day
Tuesday-No School-Wyoming Schools are off today.
Thursday-Regular Classes and bring your quilt square if you haven't already.
Friday-Regular Classes and Top Dogs bring in an example of an opposite.
Playful Bunnies News:  
This week the Bunnies took a break from learning about alphabet letters and
instead learned about Valentine's Day. We made some great Valentine art this
week.  We made hand print love bugs and glitter red hearts.  We also
decorated our Valentine bags with stickers and hearts.  The books we read
talked about loving and sharing.  We also learned a song about sharing .  We
practiced tracing hearts and using liquid glue to put hearts onto our
papers.  We talked a lot about not being a Glue Monster (someone who uses
too much glue). Each bunny who turned in a quilt square this week shared the
square with the class.  It was fun to learn more about the Bunnies.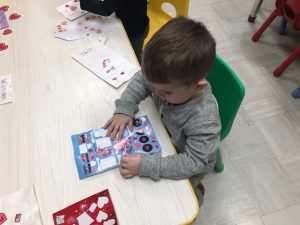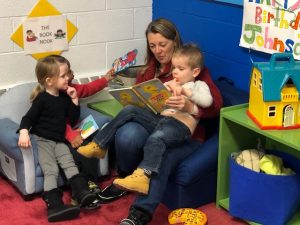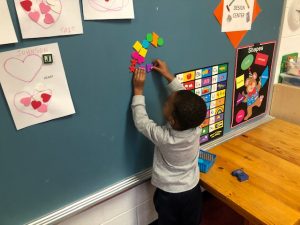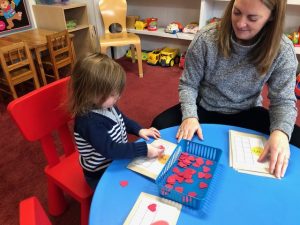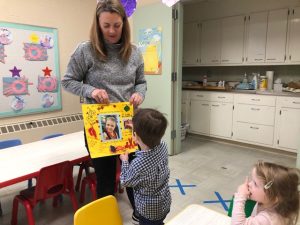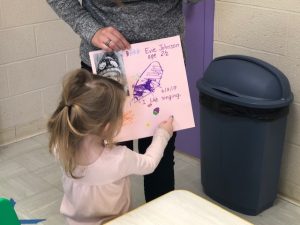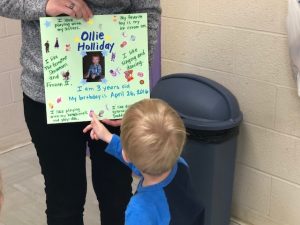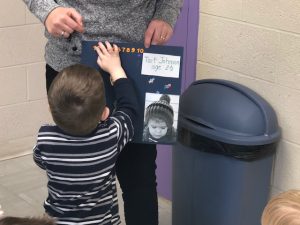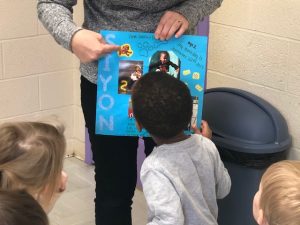 Cool Cats News: The Cool Cats had fun learning about the letter U this week! We loved reading and making art about utensils, underpants, and umbrellas! They LOVED the book about scary underwear!!! We also had fun preparing out Valentine's bags for our party! The cats loved sharing their special Valentines with their friends and having a fun pizza party!! Next week kicks off our Right to Read week!!! We are building the biggest cat in the hat's hat we can make!! Your red and white strips, along with the instructions, were in your child's mailbox this week. Please help us add lots of strips to our hat!!!! We can't wait to see what books they choose!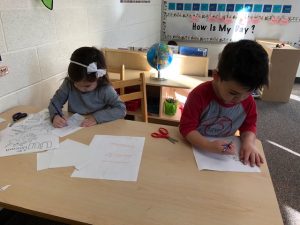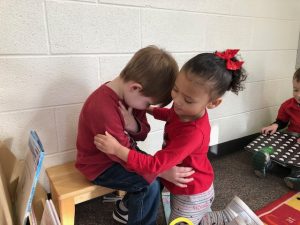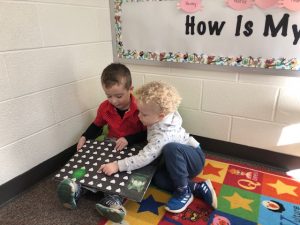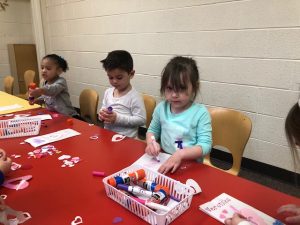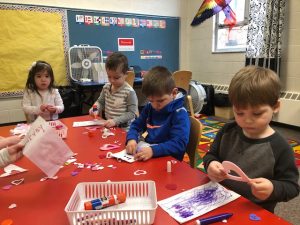 Top Dogs News:  This week we finished up working on rhyming words.  We wrapped up the letter P and Q.  We enjoyed our Valentine's day party.  We played Hot Potato, Battle Ball with the parachute, hit a piñata, and ate pizza.  We read lots of Pinkalicious books this week and began to work on learning opposites.