Weekly Round-up February 24-February 28th 2020
Monday-Regular Classes
Tuesday-Regular Classes
Thursday-Regular Classes
Friday-Last day to turn in Reading Logs and Reading Celebration for Top Dogs!  Bring in your sleeping bag, pillow, stuffed animal and three favorite books!
Playful Bunnies News: The Bunnies had a great Valentine's Day party and came back ready to have fun with our new Space theme and the letter R. We read some great books about rockets and even watched short video of a real rocket launch.  Very impressive! We sang about rockets, pretended to be rockets and made our own rockets and counted down from five – blast off! It's been fun playing in the room with the block table set up as the surface of the moon and using tongs to pick up "moon rocks" at the science center. We'll continue with the letter R and more space fun next week. Keep reading books at home – and bring the Right to Read sheet in.  We love to see all the fun books you've been reading!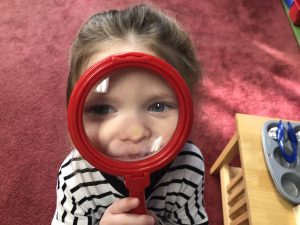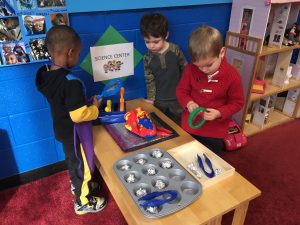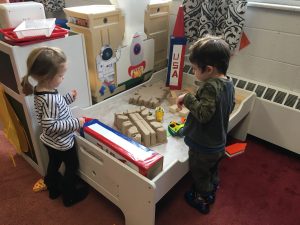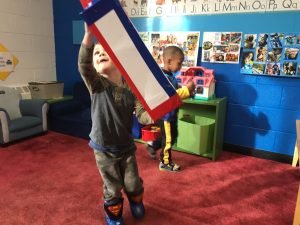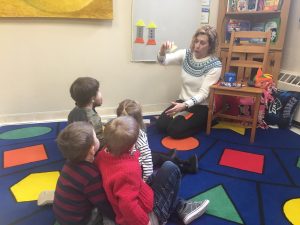 Cool Cats News:  We hope everyone had a great long weekend! With only two days of class this week, we continued learning about the letter U. Luckily there are so many fun U words! We read and made unicorns and umbrellas. This week also starts our Right to Read Week! If you did not take the red and white strips along with the instructions out of your child's mailbox, please do so! We are collecting the red and white strips with titles of each book read to make the biggest Cat in the Hat hat on our wall!! The kids are excited to see how big of a hat we can make! This is such a fun project that gets them excited about reading!!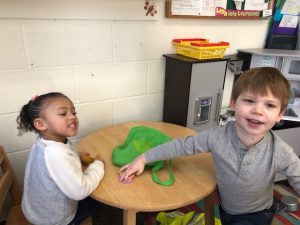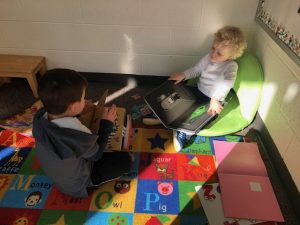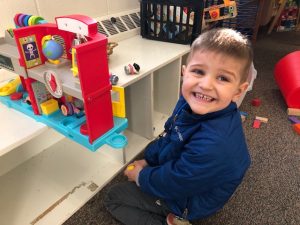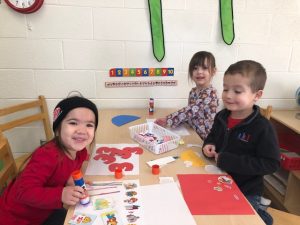 Top Dogs News:  This week we began our author studies.  We took a look at Dr. Seuss.  We learned about what an author is and realized that we could be authors!  We also learned about illustrators and what they do.  We met Rainbow Ribbons and his cousin, Ripping Rubberbands.    We worked on learning about opposites.