Weekly Round-up February 15th-19th 2021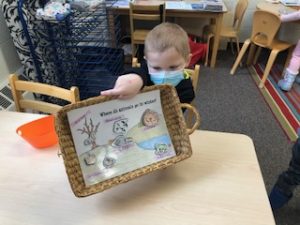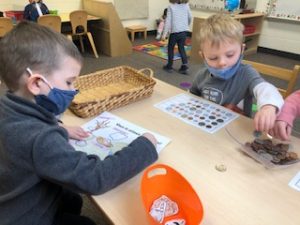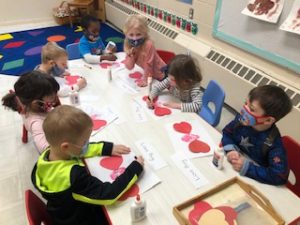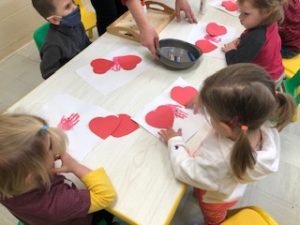 Monday-No School/President's day
Tuesday-No School-Wyoming Schools are off today.
Thursday-Regular Classes and bring your quilt square if you haven't already.
Friday-Regular Classes and Top Dogs bring in an example of an opposite.
Cool Cats and Kittens News: It was a week to celebrate Valentine's Day and snow! We did many Valentine's crafts, including turning our handprint into a LoveBug, decorating hearts with glitter, marble painting hearts, using lots of bits of red pieces to create contact paper hearts, and making heart bracelets out of pipe cleaners and beads. While still learning about coins, the Cool Cats also added some fun hibernation and migration activities to the Science Center. The Kittens read some books about love, kindness, and sharing – and even learned a new song about sharing. All of this fun ends with a Valentine's Day pizza party and passing out Valentines into their specially decorated bags. What a fun week!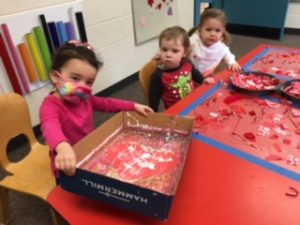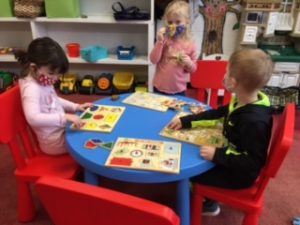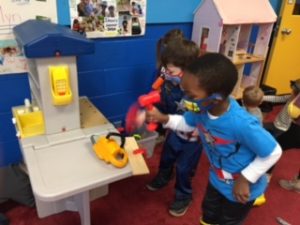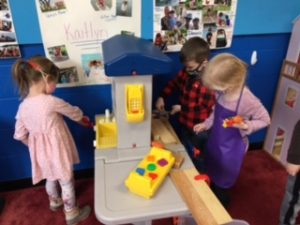 Top Dogs News:  This week we finished up working on rhyming words.  We wrapped up the letter P and Q.  We enjoyed our Valentine's day party.  We played Hot Potato, Battle Ball with the parachute, hit a piñata, and ate pizza.  We read lots of Pinkalicious books this week and began to work on learning opposites.