Weekly Round-up March 1st-5th 2021
Monday-Regular Classes and Bike-a-thon begins
Tuesday-Regular Classes and Bike-a-thon.
Thursday-Regular Classes and Bike-a-thon.
Friday-Regular Classes and Top Dogs-Bring in something that is a "sign" of your favorite season for "sorting".  Last day of Bike-a-thon.  Top Dogs-Wear your pajamas today!  
Office News:  
Keep those preschool registration forms coming in. Early registration secures a spot for your child in the appropriate 2020/2021 class.
Next week we will be assembling the class quilts. If you haven't turned in your child's quilt square, please bring it in on Monday. Thanks so much!!
Cool Cats and Kittens News:  The Cool Cats and Kittens had a second week learning about the letter R. We read stories about rainbows, rabbits, rockets and robots.  During art, we painted raspberries, assembled a robot, and built rockets.  The Cats used letters from their names to build the rockets.  The Kittens used numbers 1-5 to make their rockets.  The Kittens read a couple of books about rainbows and worked on color recognition. The Cool Cats learned how mixing certain colors together can make all the colors of the rainbow.  We are continuing our space theme.  Everyone has had a chance to ride in our preschool rocket ship and help at Mission Control.  That has been so much fun. We have also learned many fun songs and fingerplays about going into space.   Thanks to all the parent who recorded reading stories during Right to Read Week.  We celebrated all the reading with a popcorn treat on Friday!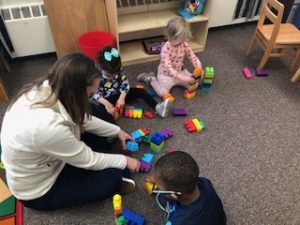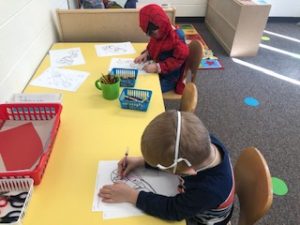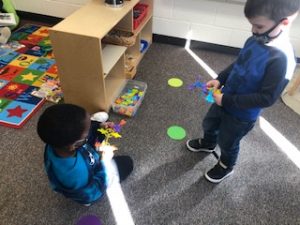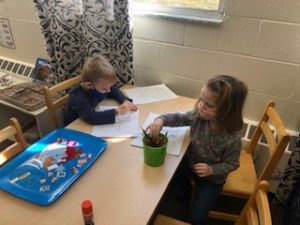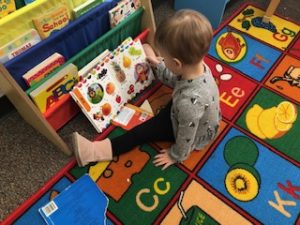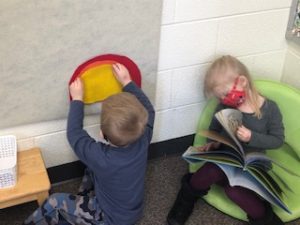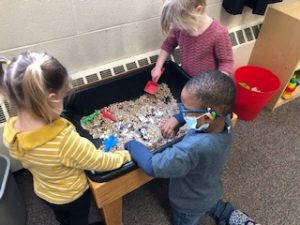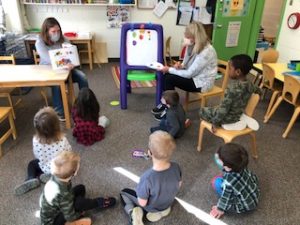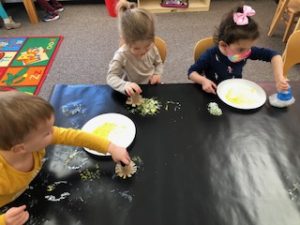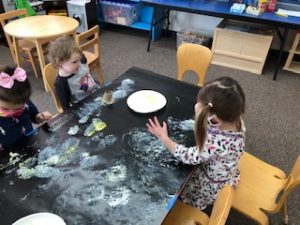 Top Dogs Class News:  This week we finished up letter "R", Ripping Rubberbands/Rainbow Ribbons.  We finished our author studies and Right to Read weeks.  We continued to learn about opposites and rhyming words.