Weekly Round-up April 12th-16th 2021
Monday-Sunglasses Day!
Tuesday-Socks & Shoes Day!
Thursday-Button Day!
Friday-Apron Day!
Cool Cats News: The Cool Cats had fun pretending to camp including building fires, roasting s'mores, creating trees, and exploring the forest.   We focused on the letter 'V'.  We read books, sang songs, and did crafts exploring Veggies and Volcanos!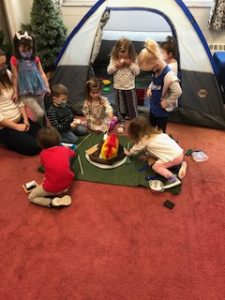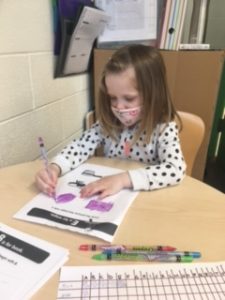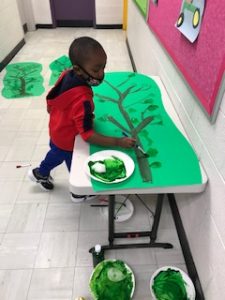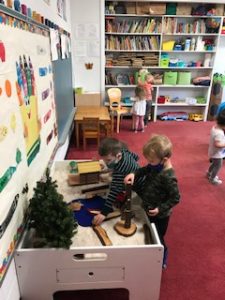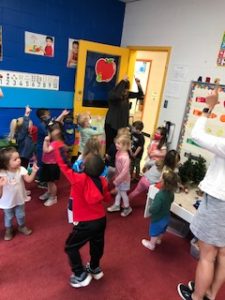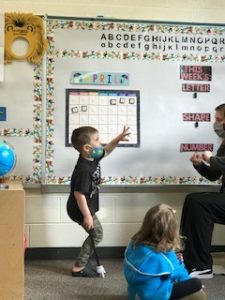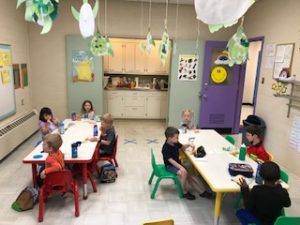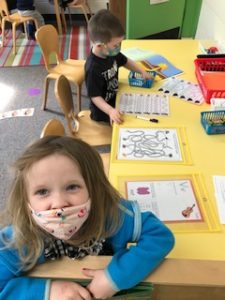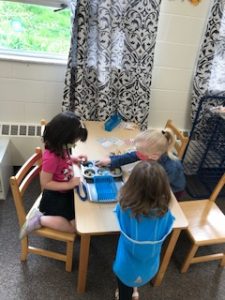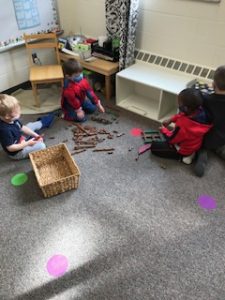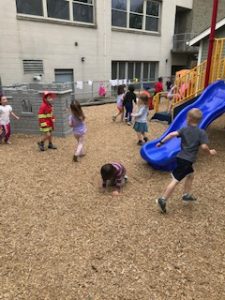 Kittens News:  This week the Cats and Kittens went camping!  Our playroom has been transformed into a camp ground complete with a tent, a camp fire, stuffed woodland animals, and of course, s'mores!  The kittens have had a great time building a felt fire and roasting marshmallows.  This week we also learned about the letter V.  We painted with different vegetables, made volcanoes and even watched a model volcano erupt.  During center time, we practiced the small motor skill of pinching (but not other students).  Everyone took turns using an eye dropper to transfer water from a small cup to a bigger measuring cup, then they practiced pouring by transferring the water back to the small cup. We also practiced counting to 5 and recognizing numbers 1-5 using a matching game with clothespins which again used the pinching motion. It was another fun week for the Kittens.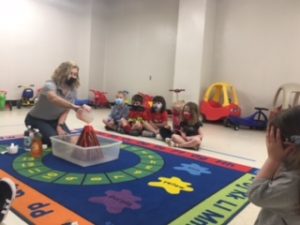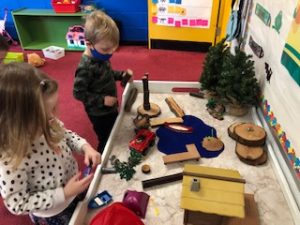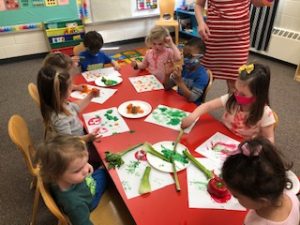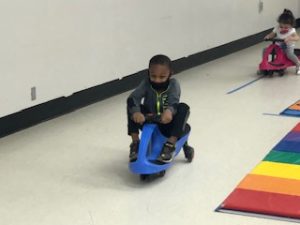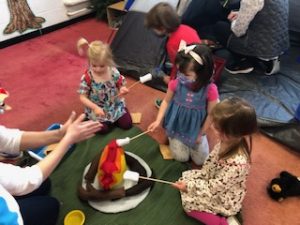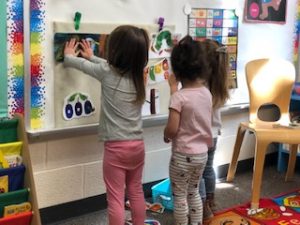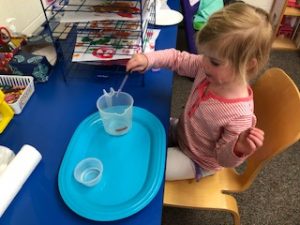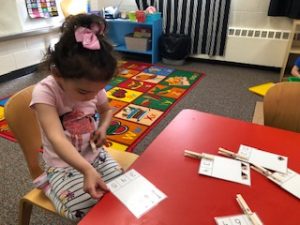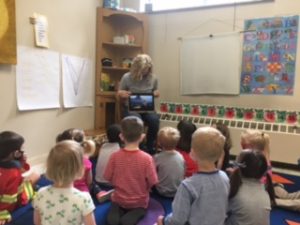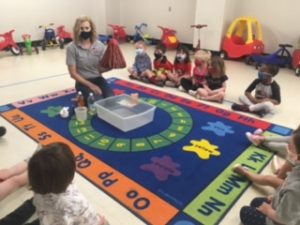 Top Dogs Class News:  This week we met Mr. W the Word Wizard and his dad Mr. Wonderful Wink as we learned about our Wardrobes.  We read "Caps for Sale", "Katy No Pocket", "Whose Hat",  and "Goggles".  We reviewed our preschool basics and are finalizes our grades for social and emotional development  and general skills.  On Friday, we took a 'field trip' to Grove Park and Mr. Tom brought us cookies!