Weekly Round-up April 19th-23rd 2021
Monday-Regular Classes
Tuesday-Regular Classes
Thursday-Regular Classes
Friday-Regular Classes
Kittens Class News:  The Kittens had another fun week. Walter the Wolf joined us at the carpet to talk about the letter W. We read so many fun books this week, including some new Pete the Cat books. Walter the Wolf brought back a favorite story – The Three Little Pigs. We made a watermelon craft and reviewed our shapes and colors while assembling a wagon craft. We made shapes and pictures in shaving cream "clouds" – so fun! This week's camping unit continued with a new fishing pond in our room – the Cool Cats and Kittens practiced catching fish with matching numbers or colors. We also made binoculars to look around our room. We even were bug scientists – finding and collecting, sorting, measuring, weighing, using the magnifying glasses.  We made bug prints in playdough too! It really was a fun week – all of the Kittens are having a great time learning new things and playing with friends.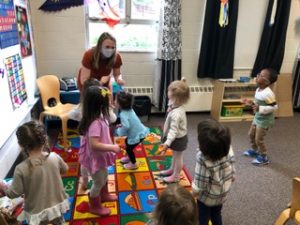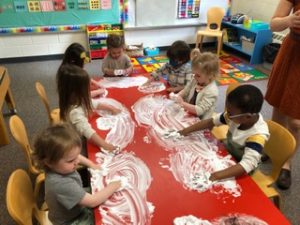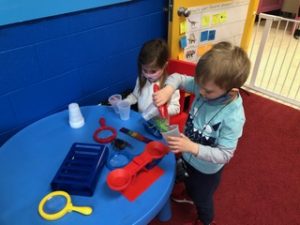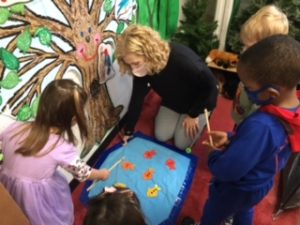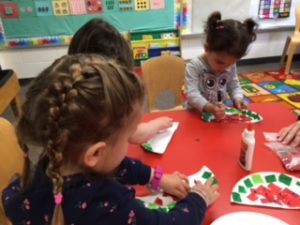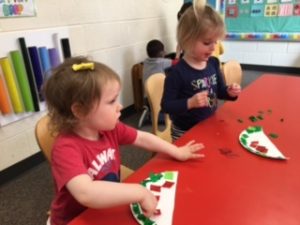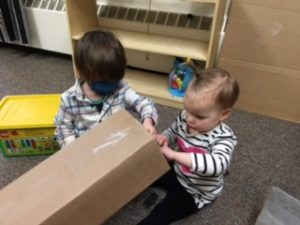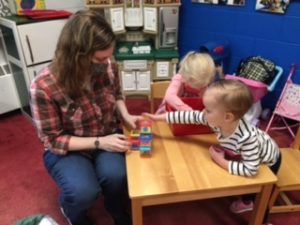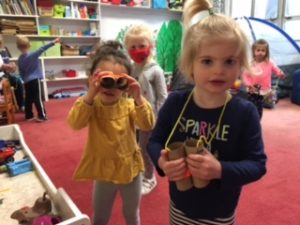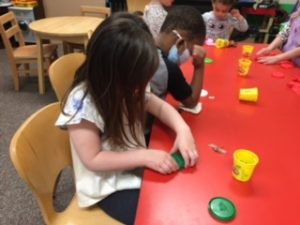 Cool Cat News: The Cool Cats had a great week!   We added number fishing and making our own binoculars to the camping dramatic play area.   We are learning about the letter 'W'.   We did a gluing watermelon craft and read a fun story about a crocodile eating a watermelon seed.   We also focused on the Weather.  We charted the weather and were lucky enough to go outside to examine the clouds.  We read a book called 'Looks Like Spilled Milk' and we tried to come up with our own ideas about what the clouds looked like.  Some saw a bunny, a bird, a car, and a large feather.  We did a craft of torn white paper to mimic the shapes we saw in the clouds.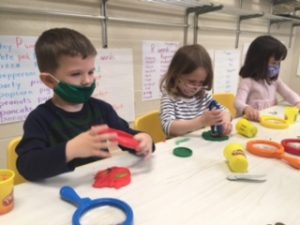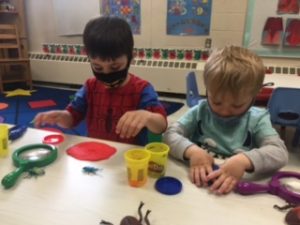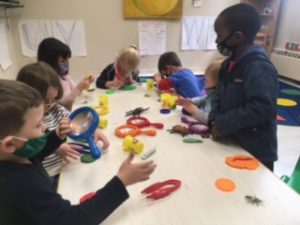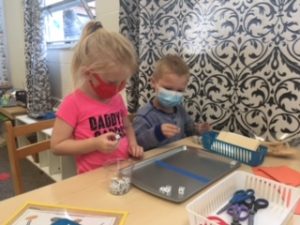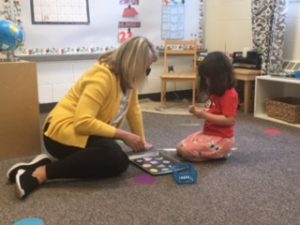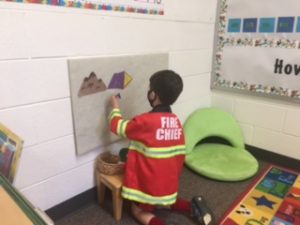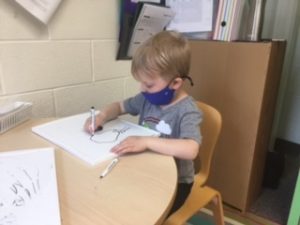 Top Dogs News:   This week we spent a lot of time wrapping up our assessment.  Mr. W, the Word Wizard, and Miss I came to visit.  Miss I was inventing new things with watermelon and wanted us to test our her products to see how they tasted. Next week we will finally meet MiXed-up "X"!  We also spent a lot of time practicing for our upcoming letter person musical.  Make sure to mark your calendars for Thursday, May 13th!