Weekly Round-up October 18th-22nd 2021
Monday-Regular Classes
Tuesday-Regular Classes
Thursday-Regular Classes
Friday-Regular Classes and Top Dogs-Black Day!
Playful Bunnies News: H is for Halloween! And the Bunnies definitely love to talk about Halloween! We've been reading Halloween books and singing Halloween songs all week.  We've also started looking at a calendar during circle time – we know that Halloween is at the end of the month and we're working on counting each day. We read some great books this week, The Big Honey Hunt and Hedgie's Surprise, and learned the nursery rhyme, Humpty Dumpty. Our crafts were painting a honey pot and stamping some black bees onto it, using forks to paint the quills on a hedgehog, and marble roll painting. It was a fun week and the Halloween fun will continue next week!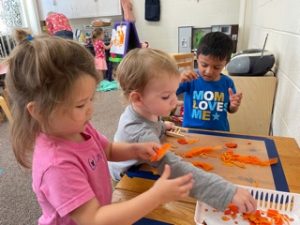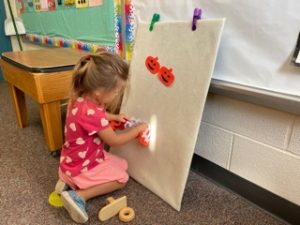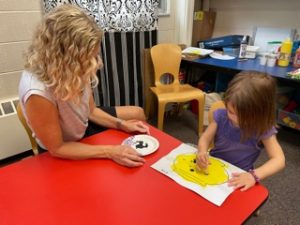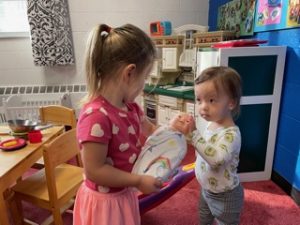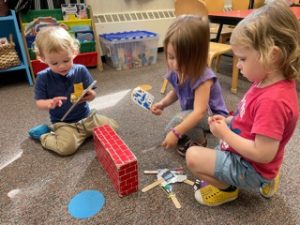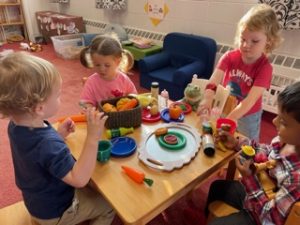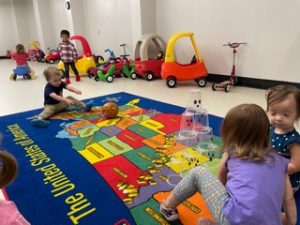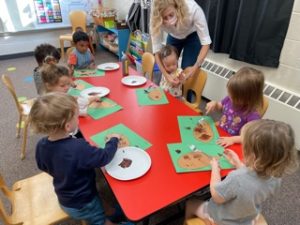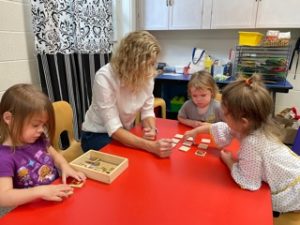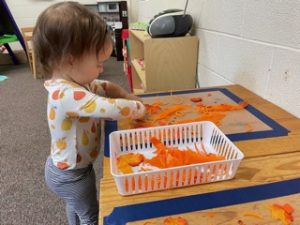 Cool Cats News:  'H' was the letter of the week.   We did a Heart stamping craft and used scissors to cut spikes for our Hedgehog craft.  We read books about Hedgehogs, Hippos, AND Halloween!   We also introduced the children to the world of science.  We did an experiment to see if grapes could float.   We found that if we added salt to the water, grapes will actually float!   We also explored the unique properties of trees.  We measured pine cones, weighed walnuts, and took a very close look at bark and acorns with our magnifying glasses.  Trees, in the fall, do some amazing things!   We also learned to use eye droppers, it took a lot of practice but we mastered it just in time to create our 'creepy bats'.   Also, our Magna-tile building blocks have enabled endless possibilities for creating fish houses!   At first they built only cube houses, and have learned that pyramid houses work just as well.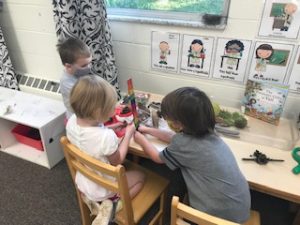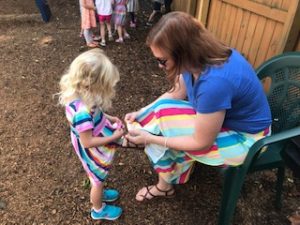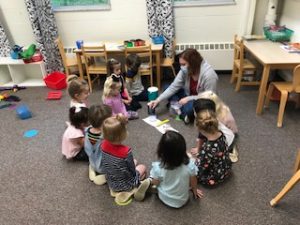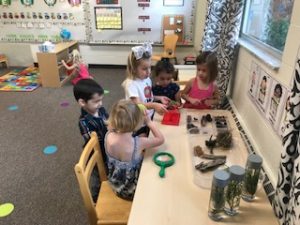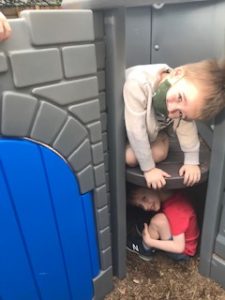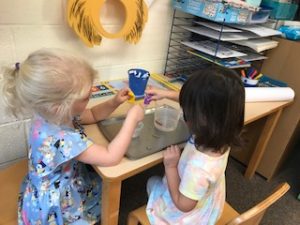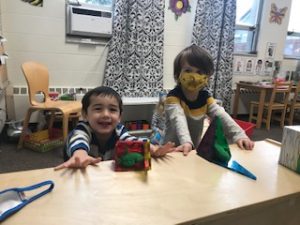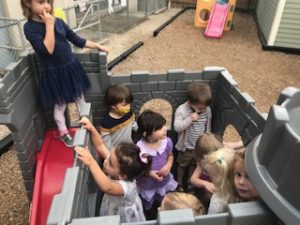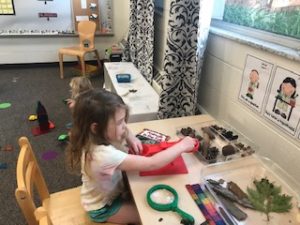 Top Dogs News: This week we played lots of Games with Mr. G Gooey Gum!   We then had a Spooky Halloween Walk with Glow sticks and then played "Guess the Glow" with a Halloween Flashlight.  We began learning more about body parts with "Mr. Bones" and began to work on our big show for the Halloween party!