Weekly Round-up-November 22nd-December 3rd
Monday-Regular Classes
Tuesday-Regular Classes
Wednesday-Sunday-       No School-Thanksgiving Break
Monday-Regular Classes
Tuesday-Regular Classes-Bring in $1.00 for Santa's Workshop!  All donations go to Valley Interfaith Food and Clothing.
Thursday-Regular Classes-Santa's Workshop for all classes!
Friday-Regular Classes and Top Dogs bring in a Rectangle.
Office News:  School Record Set!  296 items of food currently collected!  Our last day for collection is Tuesday.  We are aiming for 350!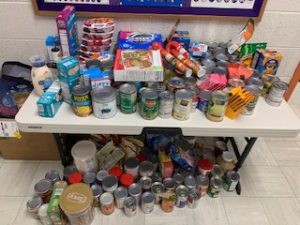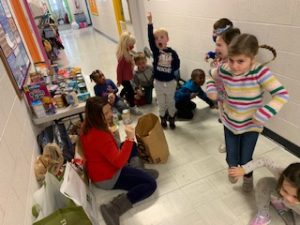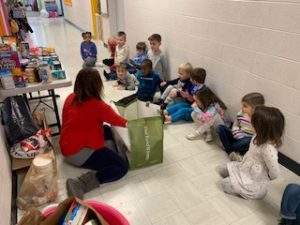 Cool Cats News:  The Cool Cat class would like to welcome our new student, Harlow!   We focused our week learning about the letter K.  We made Kangaroos with their own tiny Joeys, Kaleidoscopes, and a Kite craft.   We read books about Kangaroos, Koalas, and Kites.   We discussed the differences between fiction versus nonfiction books.  It is fun to read non fiction books about marsupials like Kangaroos and Koalas because they tell us facts.   Friday was fun with scarves day, we pretended to fly our own kites with the scarves.  It was really windy in the muscle room that day!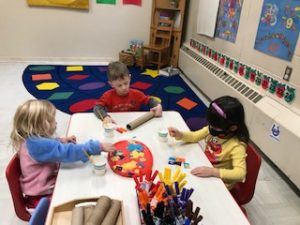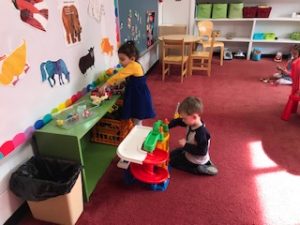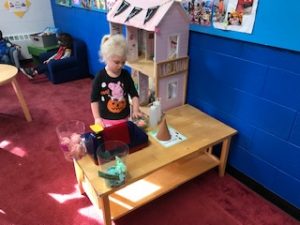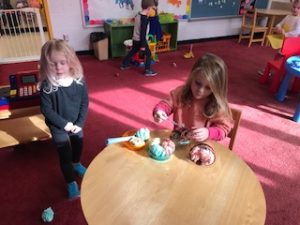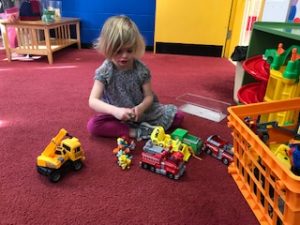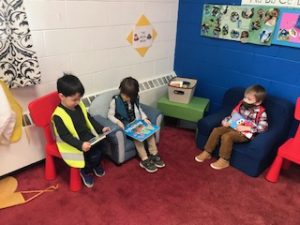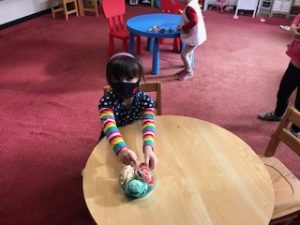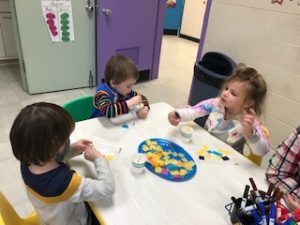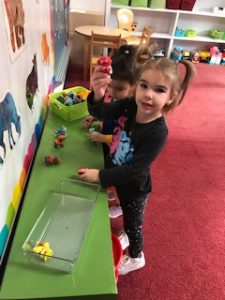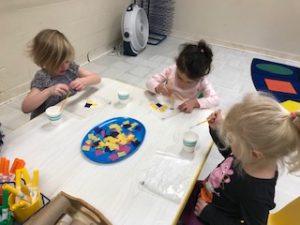 Playful Bunnies News:  The Bunnies had a great week learning about the letter K.  We had a visit from our king puppet, and we found a koala, a king and a key in our K mystery box. We made a tree with tissue paper fall leaves and read a couple of books about leaves falling down.  We also learned a song about falling leaves and practiced naming fall colors red, yellow, green and brown Our transportation theme continues.  This week, we used markers to color cardboard steering wheels.  We learned about stop, go and slow while we raced around the muscle room using our steering wheels to drive. That was so much fun. We are also having a great time playing in our construction corner building towers and tunnels and loading dump trucks with blocks.  We definitely have Bunnies who like trucks, cars, and trains!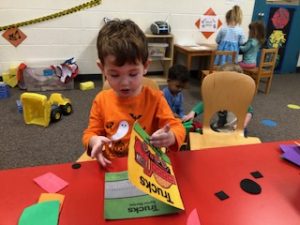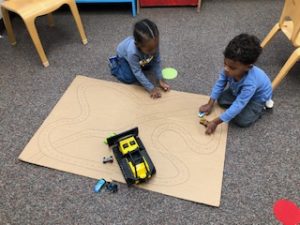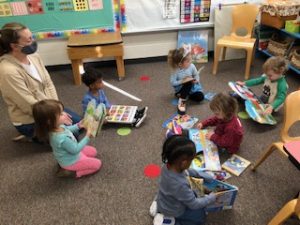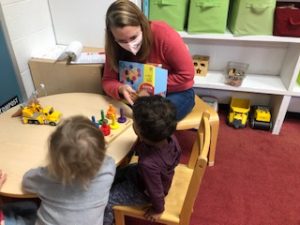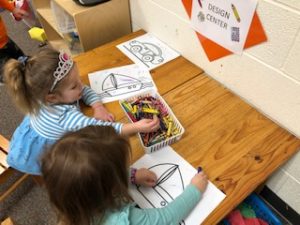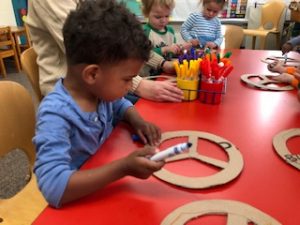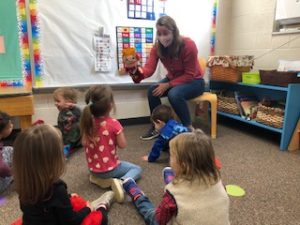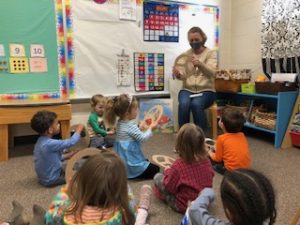 Top Dogs News:  This week we met Mr. K, Kind Kick.  We also learned about kindness and started handing out our kindness key!  This week we reviewed circle and triangle and learned all about squares.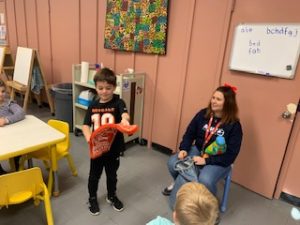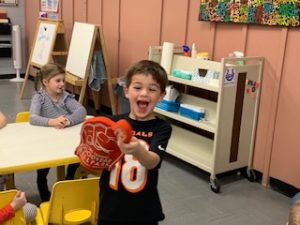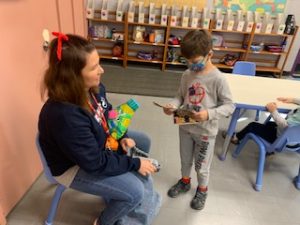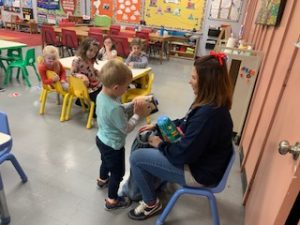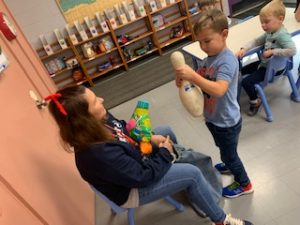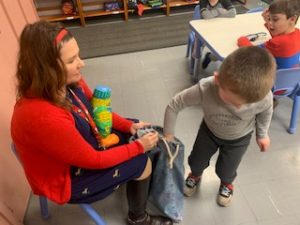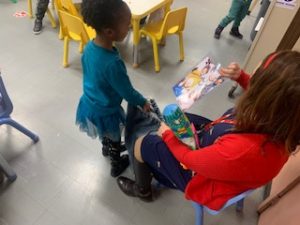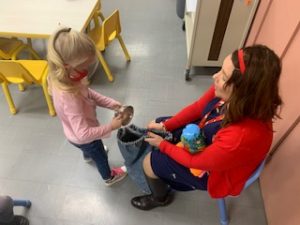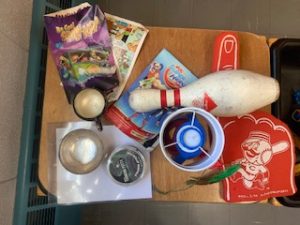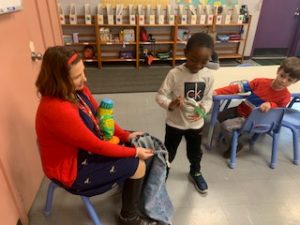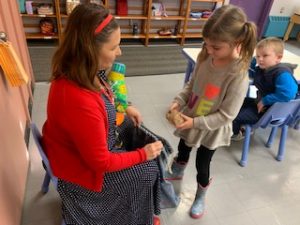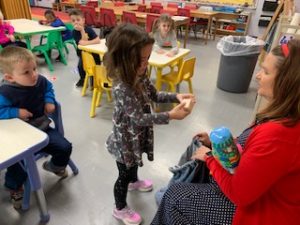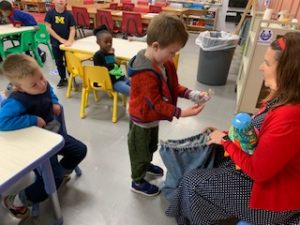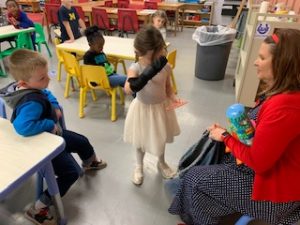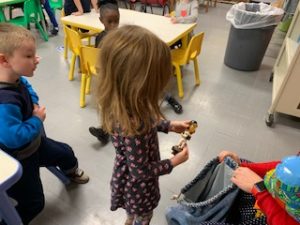 Cool Cats Class News-