Weekly Round-up January 17th-21st 2022
Monday-No School (MLKJ Day)
Tuesday-Regular Classes
Thursday-Regular Classes and Top Dogs class to the Fire/Police station.  (9:45-11:15).
Friday-Regular Classes and Top Dogs bring 15 small items to count and eat.
Office News-Just a reminder to turn in your January tuition!  Also, we all thank you so much for the generous donations to the preschool during this trying Covid time.  Registration for preschool for the 2022-2023 school year has begun!  We are anticipating spots to go fast, so if you are planning on returning for next school year, make sure to get you forms in quickly. Finally, if you need tax receipts for tuition please email us at wyomingpreschool@gmail.com and let us know.  Thanks!
Top Dogs News:  This week we reviewed our basic preschool skills to make sure everyone had a handle on days of the week, weather, parts of the body, five senses, colors and shapes.  We continued to work with our numbers practicing rote counting to 35 and 1-1 correspondence to 10.  Mr. Noisy Nose N taught us about the five senses through different activities.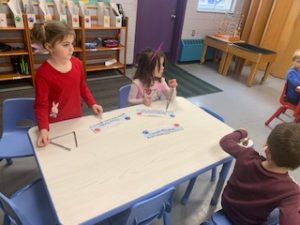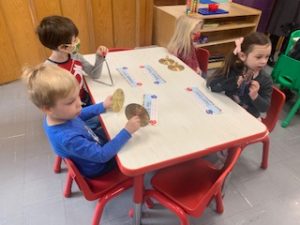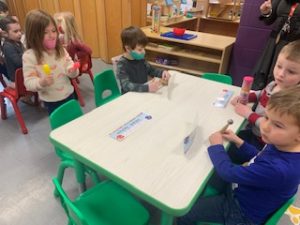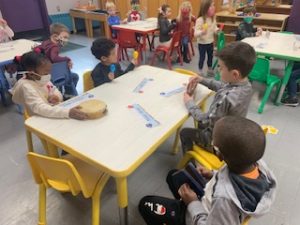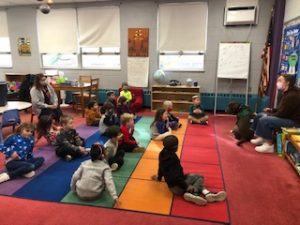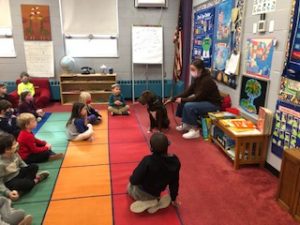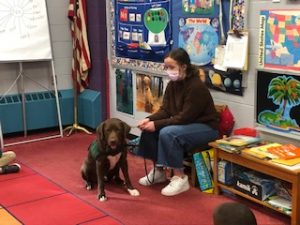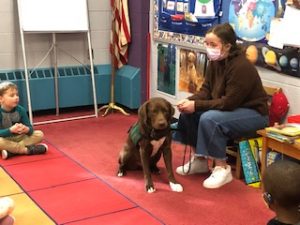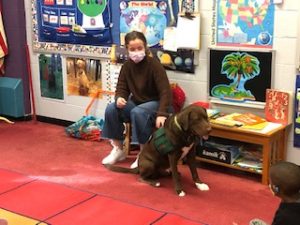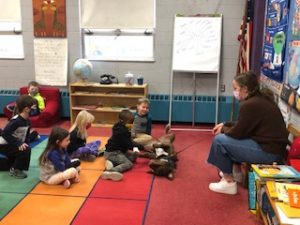 Playful Bunnies Class News-The Bunnies had fun with the Letter O this week. We made small, medium, and big O's with our hands, and even tried to make O's out of playdough. Our Mr. Octopus puppet told us all about his eight arms and we watched a short video of a real octopus swimming in the ocean. We read many ocean books and learned a fingerplay using our fingers for octopus arms. We made an octopus craft, and later, counted and glued four cheerios to each arm. We counted a lot this week – some of our older Bunnies are getting really good at number recognition and one-to-one correspondence skills. It's so great to see their growth! We'll miss all of the Bunnies for the next week. Hope you all stay safe!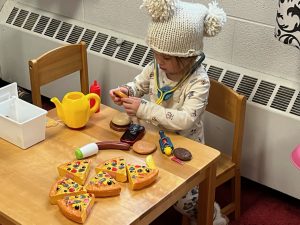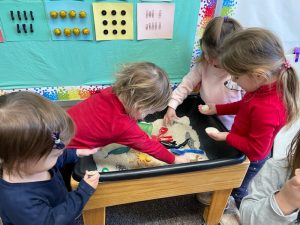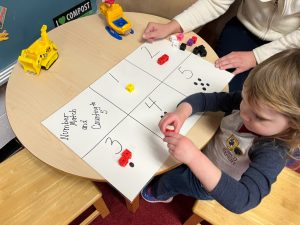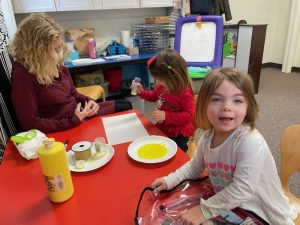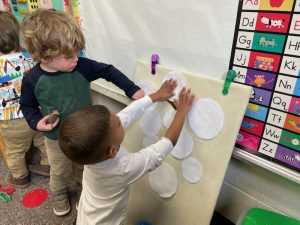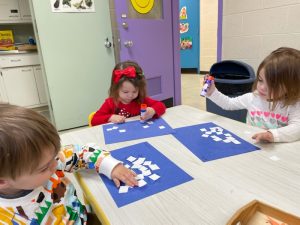 Cool Cats Class News-Happy Birthday Porter and welcome Roxy and Crosby, the therapy dog.  The Cool Cats learned how to approach a therapy dog and took turns petting Crosby.   Crosby had fun showing off his new tricks to our class.  This week we learned about the letter 'O'. Our books and projects included the engaging themes of Oceans, Octopuses, Owls, and Ovals.   We completed our week with an Obstacle Course.  The cold weather kept us inside but much fun was had playing new games in the muscle room.