Weekly Round-up March 7th-21st 2022
Monday-Regular Classes
Tuesday-Regular Classes
Thursday-Regular Classes
Friday-No School-Spring Break begins…
Monday, March 21st-School Resumes.
Office News: Quarterly tuition reminders went home this past week. Look for it in your child's backpack. Thanks!
 Top Dogs Class News:  This week we learned about "S" Super Socks, Saint Patrick's day, Skippy Jon Jones and Seasons.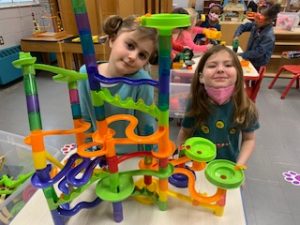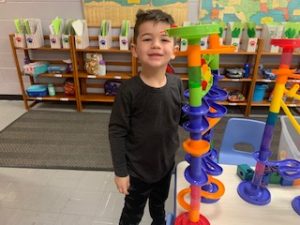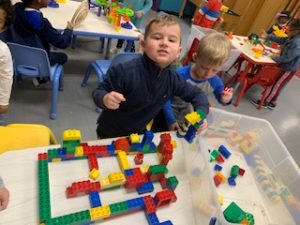 Playful Bunnies Class News:  We continued our Space theme and also learned about the letter S this week. We made some fun space crafts. We glued planets that we painted last week and star cut-outs to a black paper plate to make a space wreath. We also glued those planets and used stickers to make a big space mural. We decorated sticky stars on contact paper and used cookie cutters to paint star prints.  We read books about stars and astronauts. Each day, we watched a short video with an astronaut showing something about living in space – my favorite was learning how they sleep without gravity. Fun week!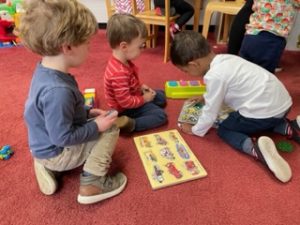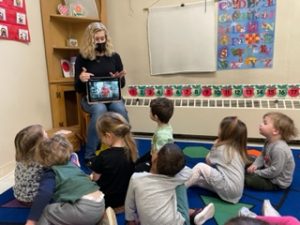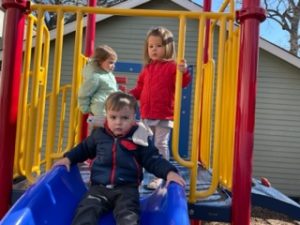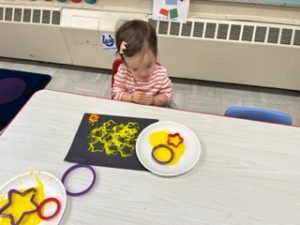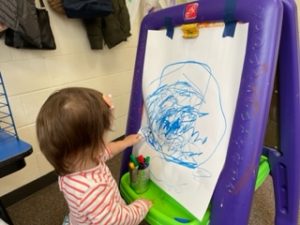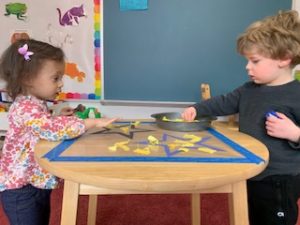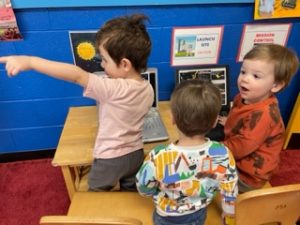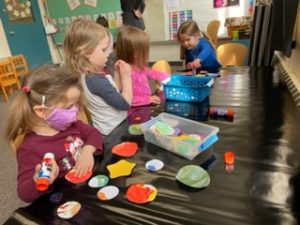 Cool Cats Class News: 'S' is for snake, snail, sun, space and solar system.   We had a great week continuing to learn about space.  We read several books about our solar system and planets.  Our students studied 'moon rocks', measuring them and comparing their weight to other rocks.  Our crafts included a Snake 🐍, Snail 🐌 , and Sunbursts ☀️.  A space obstacle course concluded our week on Friday, 5-4-3-2-1, blast off around the muscle room.