Weekly Round-up March 14th-March 25th, 2022
Monday-No School-Spring Break
Tuesday-No School-Spring Break
Thursday-No School-Spring Break
Friday-No School-Spring Break
Monday, March 21st-Welcome back! Regular classes
Tuesday-Regular classes
Thursday-Regular classes
Friday-Regular classes and Top Dogs bring your umbrella to school today for an umbrella parade!
Playful Bunnies Class News-This was our last week having fun with our space theme.  We are going to miss blasting off to space in our space shuttle! But after spring break, we will be going camping in the playroom! This week we had our second week learning about the letter S.  We explored the sea.  We watched a short video of sea horses and sea dragons then read some books about seahorses and other sea creatures.  During art, we made a sea horse using the letter S, used bubble wrap to paint on a star fish and used water colors to make an under the sea picture. We worked on color and number recognition and counting to 5.  Some of the older Bunnies worked on one to one correspondence when counting to 10. With the warmer weather, we have had so much fun playing on the playground.  It has been so nice getting outside.  We hope everyone has a great spring break!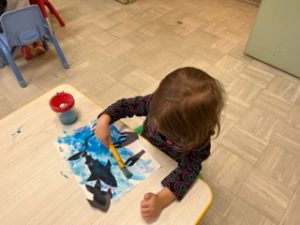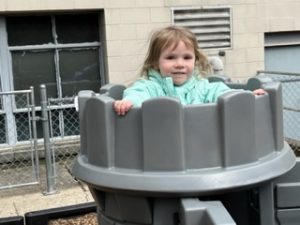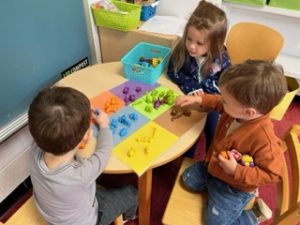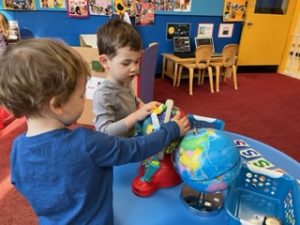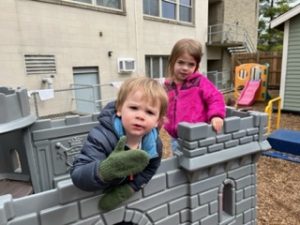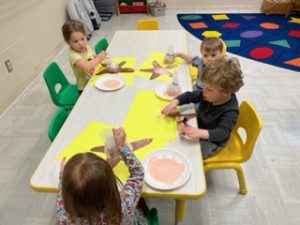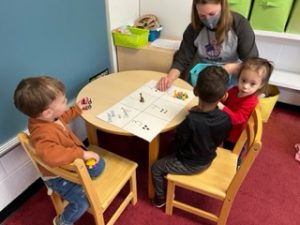 Cool Cats Class News-Happy 4th Birthday Mila and thank you for the cookies! 🍪  The week before Spring Break finds us winding down the letter 'S' and our Space unit.  We did a fun project using sidewalk chalk on Sandpaper.  The sandpaper rubbed off the chalk dust that decorated some of our kids from head to toe, but mostly it covered our hands!   We focused on shapes on Tuesday, including shape Bingo.  The Cool Cats were excellent listeners for the game.  Thursday we learned about the 5 Senses.   We had a popcorn party to utilize our eyes, ears, nose, mouth, and hands to enjoy the popcorn and to reinforce the concepts.  Have a wonderful Spring Break Cool Cats!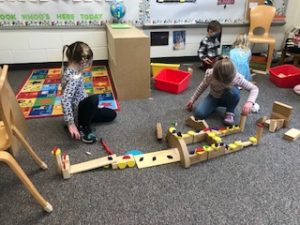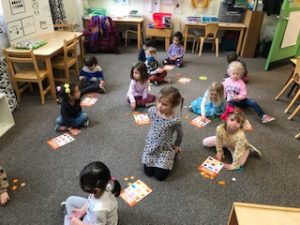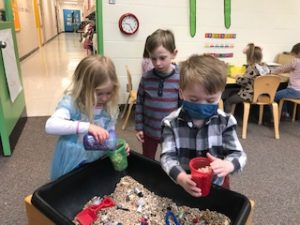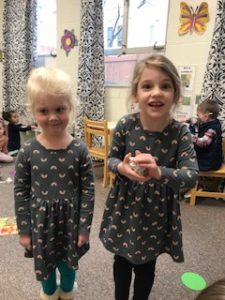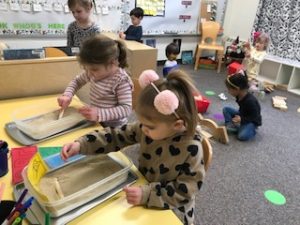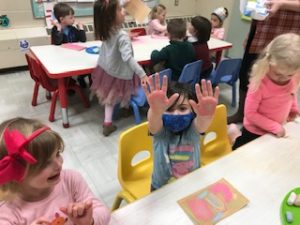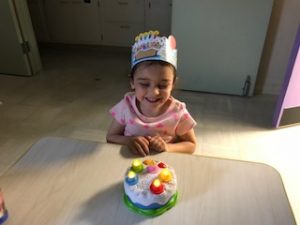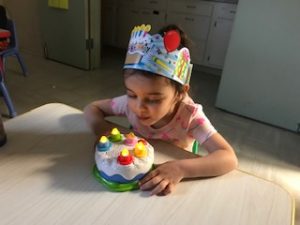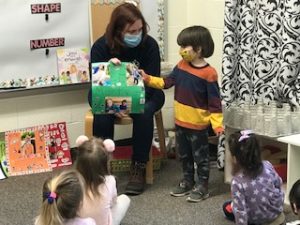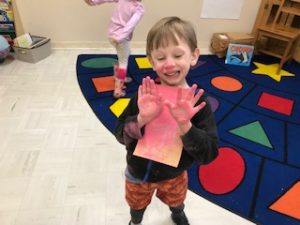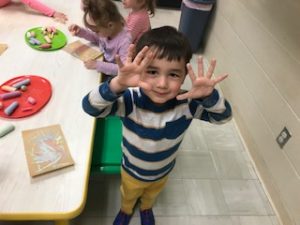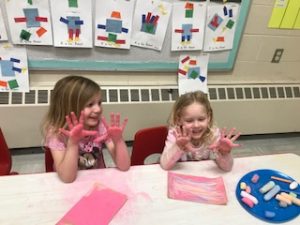 Top Dogs Class News:  This week we met Mr. T, Tall Teeth!  We talked about teeth, toothpaste and travel!  Teacher Sandy will still be traveling the week after Spring Break.  Mrs. Denise will be subbing for her.  Hope you all have a wonderful Spring Break!  We look forward to hearing about all your adventures!  Also, for remind, please send Kim or Cindy a notice directly since Teacher Sandy will be out.  You can also e-mail, or call the office if anything comes up.  Thanks!