Weekly Round-up-May 16th-August 19th, 2022
Monday-Regular Classes
Tuesday-Last Day for Bunnies and Cats!  Dress Rehearsal for the Top Dogs class.  Pizza Party for all!  No lunches, only water bottles for those who bring them.
Thursday-Top Dogs letter people musical and graduation.  Drop off your Top Dog at the playground and head to the sanctuary.  The show should start approximately 9:15 and last to about 10:30.  Everyone is invited!
August 11th, Thursday- 9:00 a.m. -10:00 a.m.- Drop in to visit your teacher and classroom; maybe see some preschool pals!
August 12th, Friday- 9:00 a.m. -10:00 a.m.-All preschool pals stay in their classes for one hour.
August 15th, Monday-First day of regular classes!  Don't forget you will need a signed child medical form for the school year.  All forms can be found on the blog site:  Ahtpreschool.com under forms and more.
*Other dates will be on the preschool blog, hopefully by July 4th.  Christmas break and Spring break will follow the Wyoming Schools Schedule.
Playful Bunnies Class News-We made it to the letter Z! Zelda the Zebra joined us at Circle Time and brought some books about Zebras, including one that had a zebra named Zoe, just like Zoe in our class! Lots of our Bunnies are showing a lot of interest in letters (especially in our names and friends' names) – identifying and trying to write them. It's really fun to have witnessed their growth this year! For our crafts this week, we made a collage of zoo animals, played with playdough and painted with corks and rollers. It's really been a great year – with a great group of sweet, playful, fun, funny, energetic, and kind kids.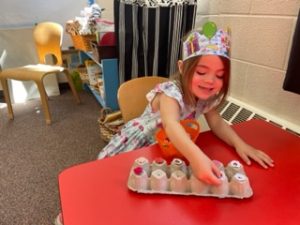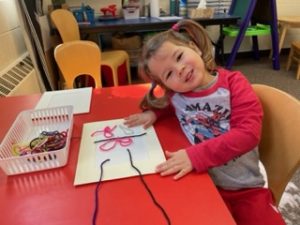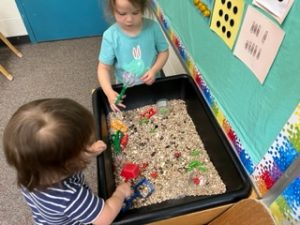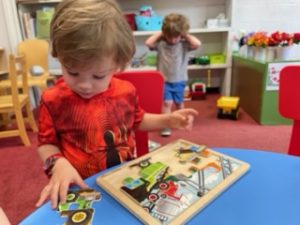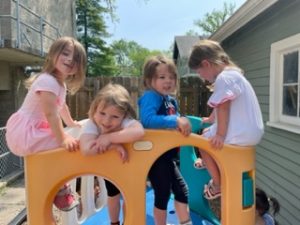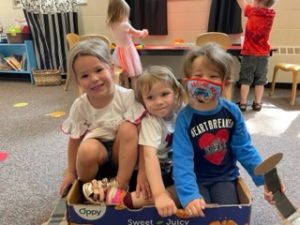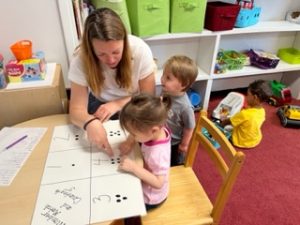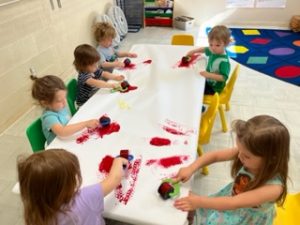 Cool Cats Class News-Wow, what a great year we have had with the Cool Cats! Your children have delighted us with their stories, imaginations, interest in books, and personal growth this year. Our final full week of school was filled with playtime and 'reading' wordless books. The Cool Cats used their inference skills and imaginations to 'read' each page. We had several fun companion projects including a painting waves and drawing with sidewalk chalk. Friday was a fun outing to Grove Park. Thanks for trusting us with your children, they have been a joy this year!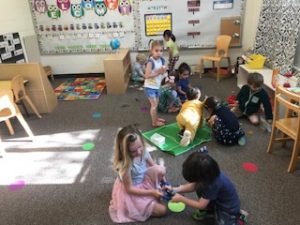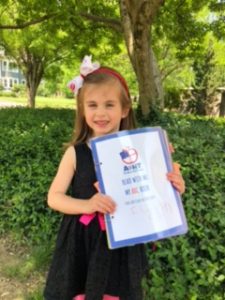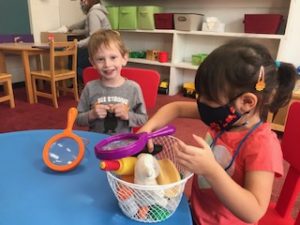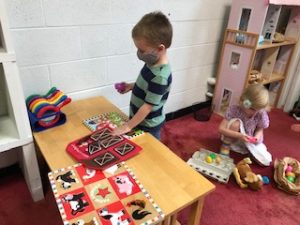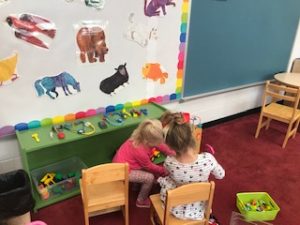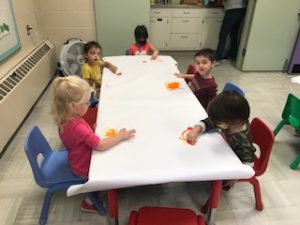 Top Dogs Class News-This week we finished our A-Z letter people books and even had some surprise letter people guest who brought us bees, bubbles, chalk, egg race stuff and water balloons.  We worked really hard on practicing for the upcoming musical and graduation.