Weekly Round-up September 19th-23rd 2022
Monday-Regular Class Schedule
Tuesday-Regular Class Schedule
Thursday-Regular Class Schedule
Friday-Regular Class Schedule and Top Dogs wear and bring something purple.
PLAYFUL BUNNIES NEWS: This week the bunnies finished our bug unit and learned all about ducks, which is an introduction into our farm unit. During craft time, the bunnies independently pieced together a butterfly. They then got to watercolor paint the butterfly. The kids also used glue sticks independently to glue ducks on a pond. During circle time, the kids were introduced to Denise the Dentist who loves all things that begin with the letter D. The mystery box for the letter of the week is a favorite for the bunnies. The bunnies also sang "5 Little Ducks". During centers, the bunnies explored a water sensory table filled with ducks. What a fun week!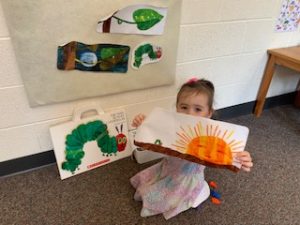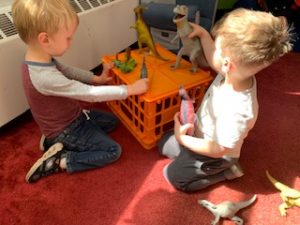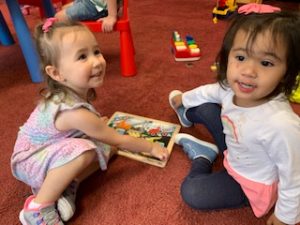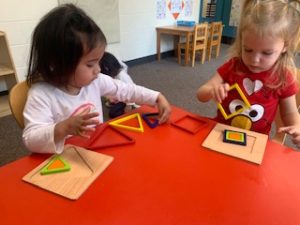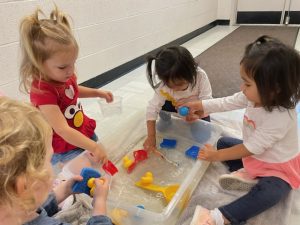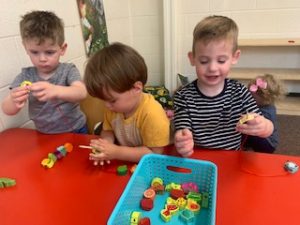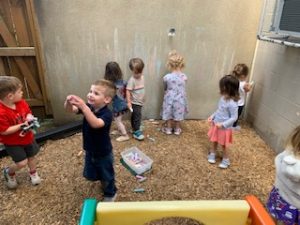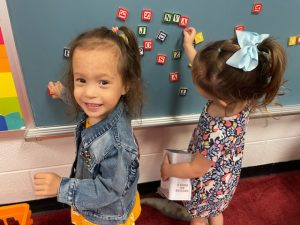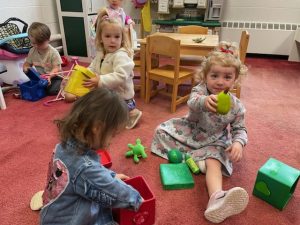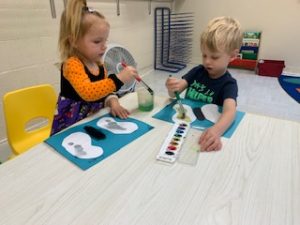 COOL CATS NEWS: 'Once there was a Dinosaur and all he did was roar and roar'.  🦕 🦖

The Cool Cats have explored the world of dinosaurs through play, books, songs, and play dough for the letter of the week, 'D'.   We also talked about Dragons and Donuts with books and fun crafts.  On Fridays the Cool Cats participate in Music and Movement time.  This week we played with Drums practicing different beat, rhythm, and marching skills.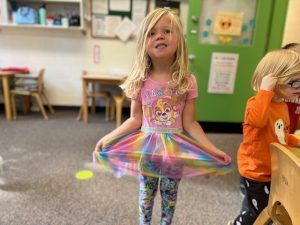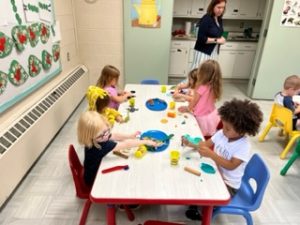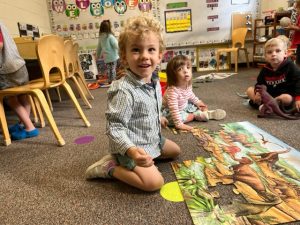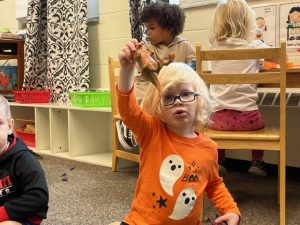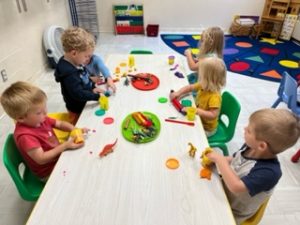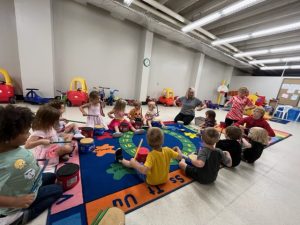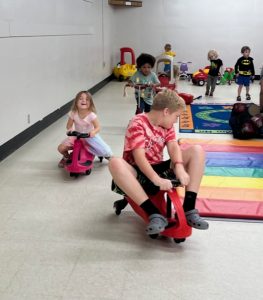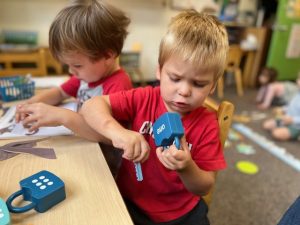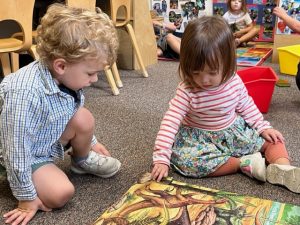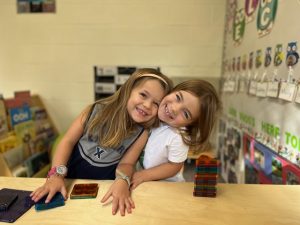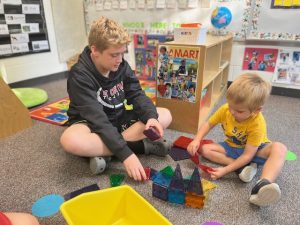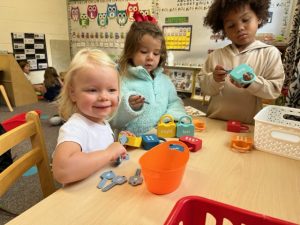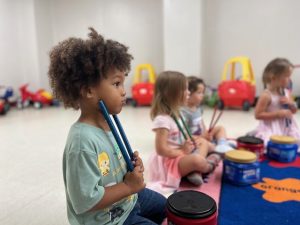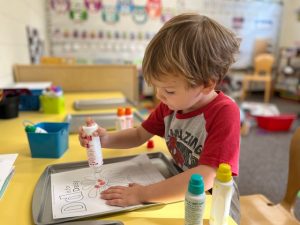 TOP DOGS NEWS:  This week we talked about how to be a good friend and read books about "Clark the Shark".  We continued to learn about the days of the week and read "Cookies Week".  We continued to work on the pledge of allegiance and learning about a morning routine.  Mr. Cotton Candy came to visit and brought us some goodies from the County Fair.  We learned all about the color green and Pete the Cat!  Another wonderful week of Preschool!