Weekly Round-up September 26th-September 30th, 2022
Monday-Regular Classes
Tuesday-Regular-Classes
Thursday-Regular Classes
Friday-Regular Classes and Top Dogs-Orange Day!
Office News-A big THANKS  to Mrs. Cindy for putting together our cool new climber!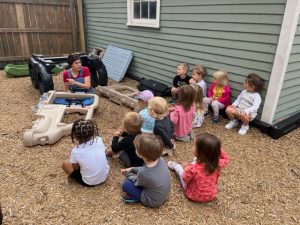 Playful Bunnies News-The Bunnies are having fun with our new Farm unit! Our playroom has a chicken coop with eggs to collect every day, and lots of animals to take care of and feed.  We spent some time this week talking and reading about eggs and what hatches out of eggs – so much more than birds and chicks! We learned about the oval shape and painted an oval yellow, which our teachers turned into chicks and covered with a brown egg shape. Each Bunny then got to tear into the egg to help their baby chick "hatch." So fun! Ellie the Elephant puppet and our Elmo puppet joined us for Circle Time to show that their names start with the letter E!  We did a fun craft that turned the letter E into Elmo. Fun week – We'll have more farm fun next week!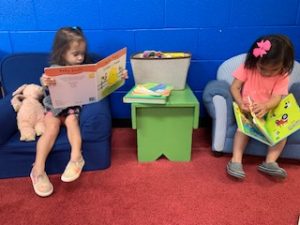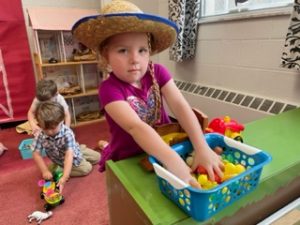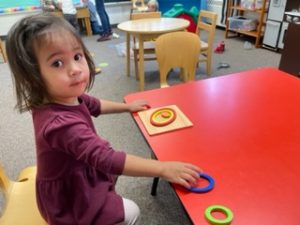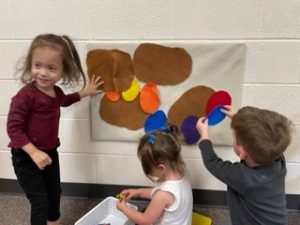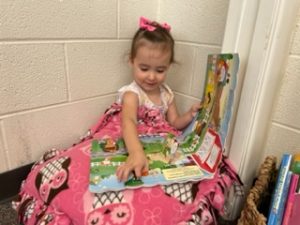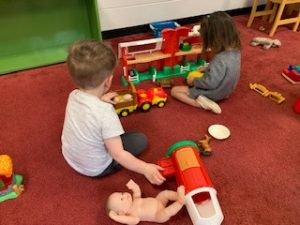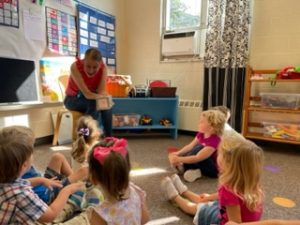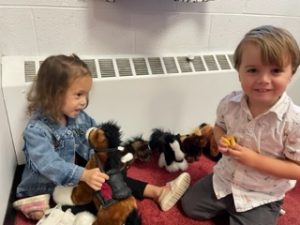 Cool Cats News-'E' is for Eggs, Elephants, Ears, and the Earth.  The Cool Cats had a great week learning about the letter 'E' through reading books and doing crafts that start with the 'E'.  We especially enjoyed painting on glue and covering Elmer the Elephant with tissue paper squares.  We also learned about the 5 senses-we use our EYES to see and our EARS to listen.  Our project on Thursday included listening and following instructions.   It was very hard to only use one finger or just two fingers in the paint.   We completed an Earth project during free play using shaving cream, paint, and a popsicle stick.   Our fingers got messy this week!
Sticking with the 'E' theme, Eli turned 4 this week.  Happy Birthday Eli and thanks for the veggie ghost snacks.  They were a real hit!