Weekly Round-up January 23rd-January 27th 2023
Monday-Regular Classes
Tuesday-Regular Classes
Thursday-Regular Classes
Friday-Regular Class and Top Dogs bring in 15 small things to count and eat.
Office News-Just a reminder to get those registration forms in for next year if you are wanting to register. Thanks!
Playful Bunnies News-The Bunnies had a great week with the letter O. We did a fun fingerplay about little, medium and big O's. Ollie the Octopus joined us at circle time to tell us about ocean animals. We had fun reading ocean books, playing with and naming ocean animals and painting a watery blue ocean scene. We also painted with circles, and played with playdough. We also looked at all of our names to see which names had an O in them – some of the Bunnies are really getting interested in letters and are recognizing names! Fun week!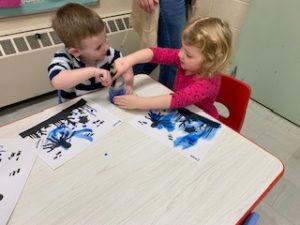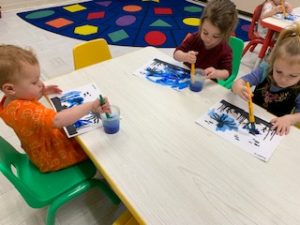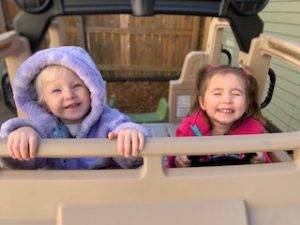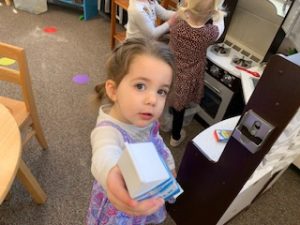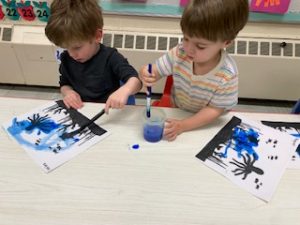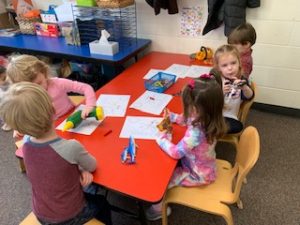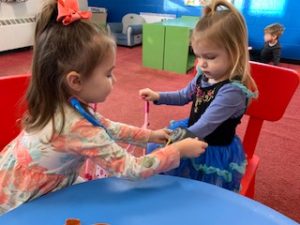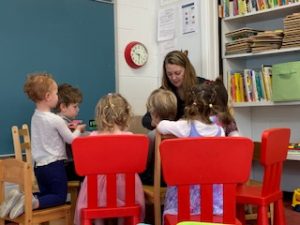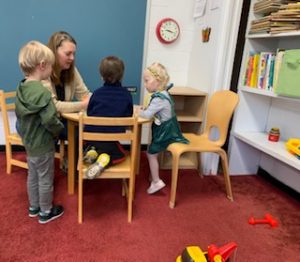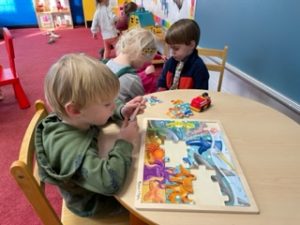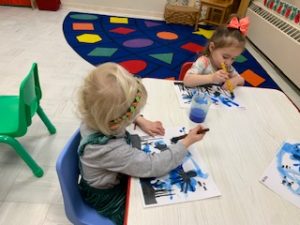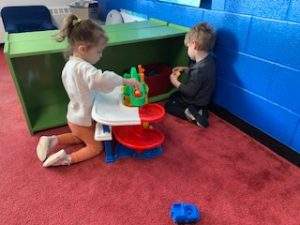 Cool Cats News: We had another Birthday last week, Molly turned 4! Happy Birthday Molly and thanks for the smiley face cookies. They were a huge hit.  Despite the warmer temperatures this week, the Cool Cats enjoyed a Winter Wonderland theme.  We painted snowflakes and when the sun came out, we created 'melted snowmen' by tearing pieces of white paper to make the snow then glued on eyes, a carrot nose, hat, and arms.  We read books about snowballs and snowmen. And tried ice skating with wax paper on Friday for our music and movement time.  Snow is fun, but the Cool Cats loved playing on the playground when our temperatures hit 60 degrees.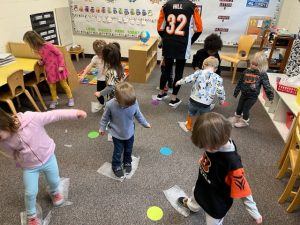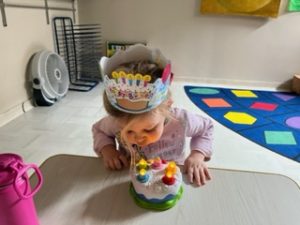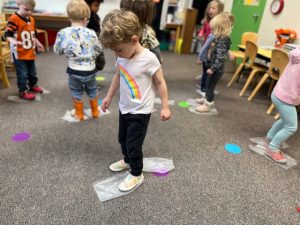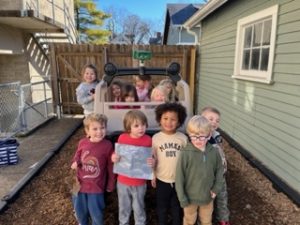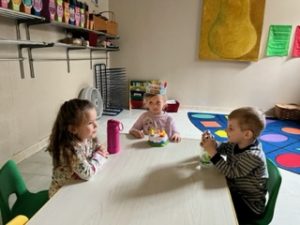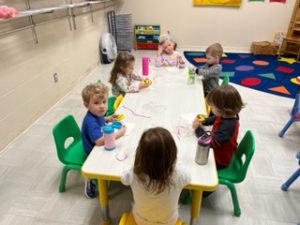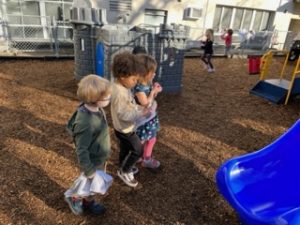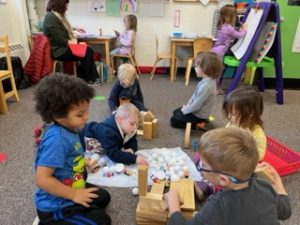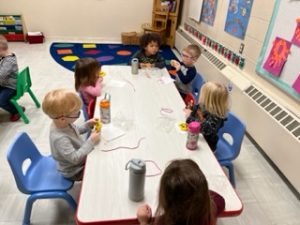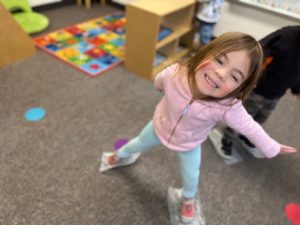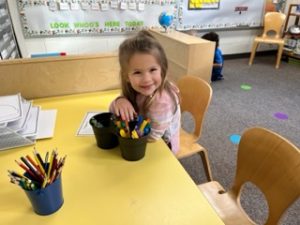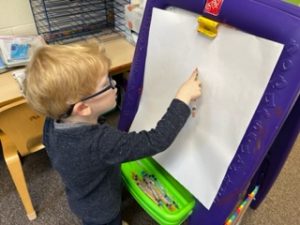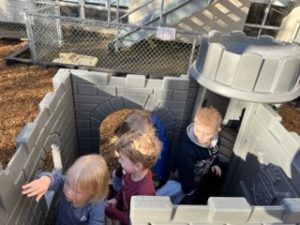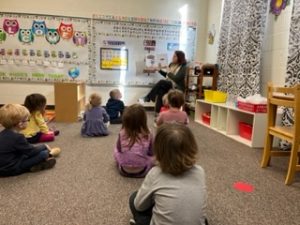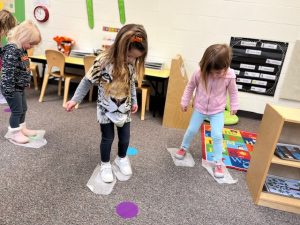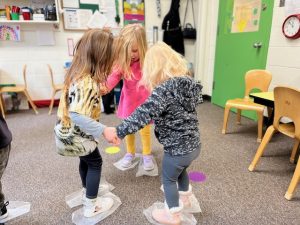 Top Dog News:  This week we wrapped up learning the Five Senses with Noisy Nose.  We had a visit from Karate Kyle, Mr. Jingaling-(the keeper of the keys) and Kaptain Kangaroo, who we nabbed!  We learned a lot on our field trip to the Wyoming police, fire and ems station.  We worked on counting to 35 and one-one correspondence to ten.  We practiced counting by ones, twos, and fives as well as some simple addition and subtraction.
*We had so many pictures this week, we will send them in a separate post.