Weekly Round-up March 13th-March 17th, 2023
Monday-Regular classes
Tuesday-Regular classes
Thursday-Regular classes
Friday-Regular classes and all classes wear GREEN  for Saint Patrick's day.
Playful Bunnies Class News-S is for star, star constellations, shapes, and shaving cream! We had a fun week finishing up our space unit! This week the bunnies painted with stars and learned about constellations. Then we made our own shape constellations! We had fun making shapes and letters in shaving cream! This week we used fine motor skills to put space stickers on a piece of paper. We had a fun time during circle time reading about stars and space.  It is so fun to watch the bunnies recognizing letters in their name and around the school!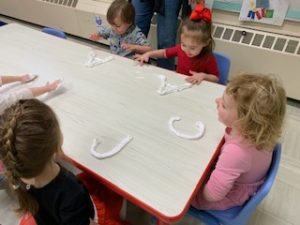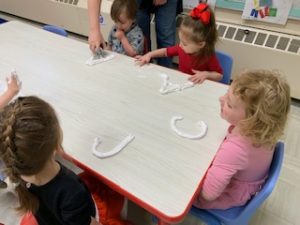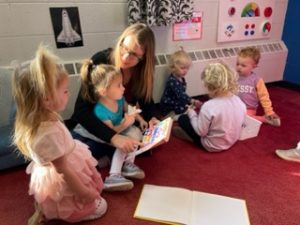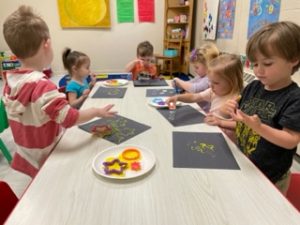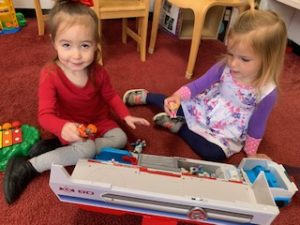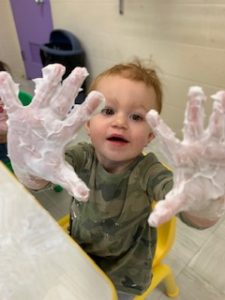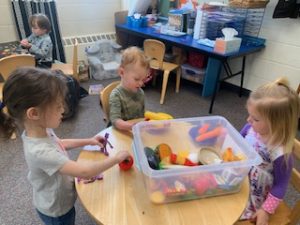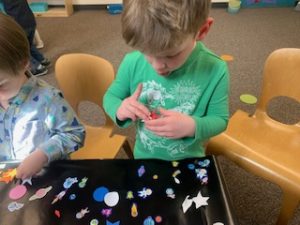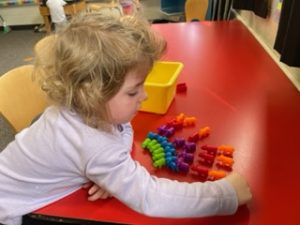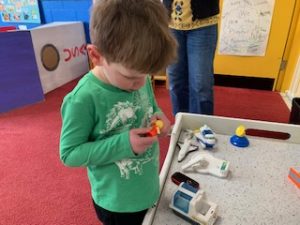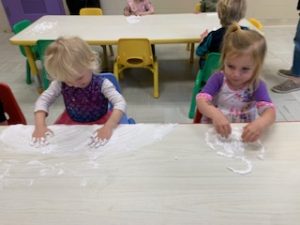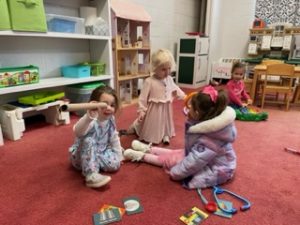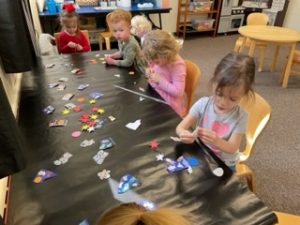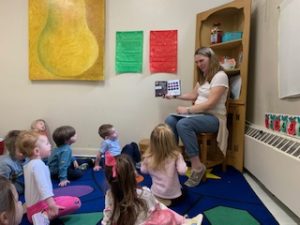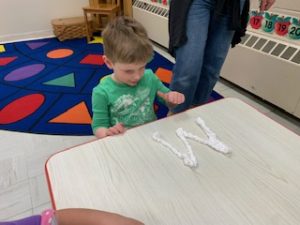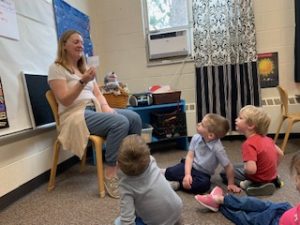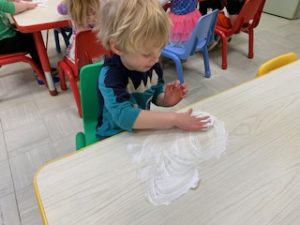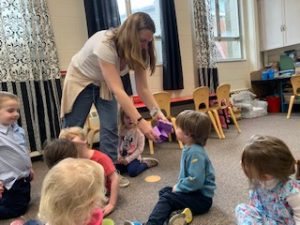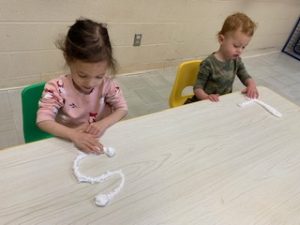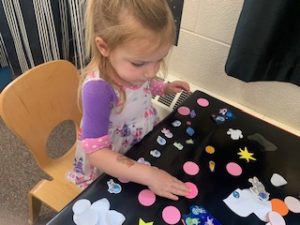 Cool Cats Class News-'T' is for Trees, Turtles, and Teeth!  We had a great week learning about things that start with the letter T.  We especially enjoyed learning about how to take care of our teeth. We did a funny experiment and ate Oreos, then examined our friend's teeth.  Wow, they were black.  Then we ate apples to clean our teeth. We leaned that apples make our teeth happy and Oreos make our teeth sad.  We also practiced cutting around a large tooth and brushed it with toothpaste (white, green, and blue paint) for our special art project.  Enjoy pictures from our 5 Senses popcorn party to celebrate all the reading at home the Cool Cats did.  Thanks to all who read to their children!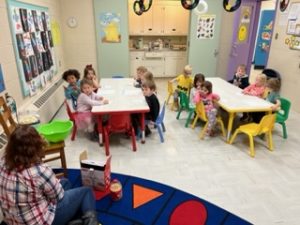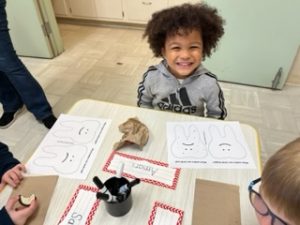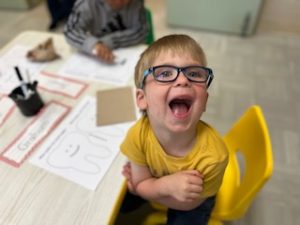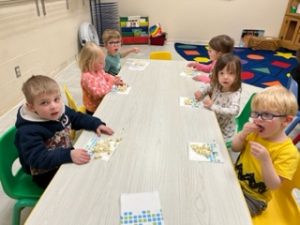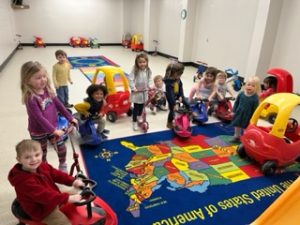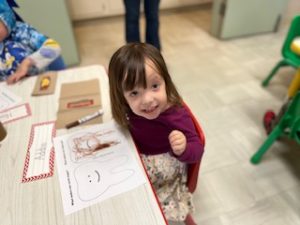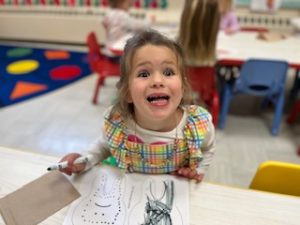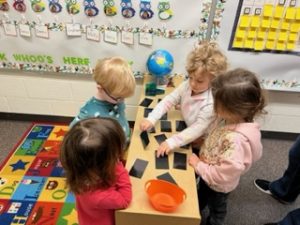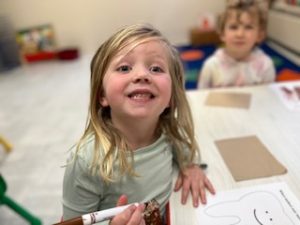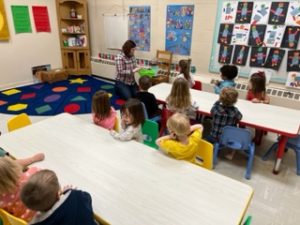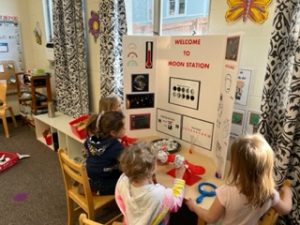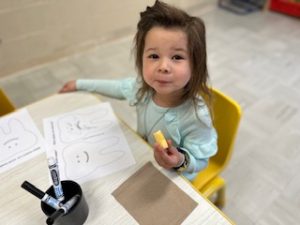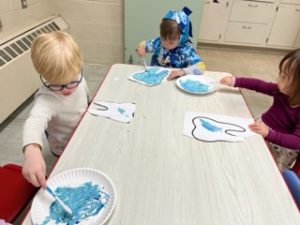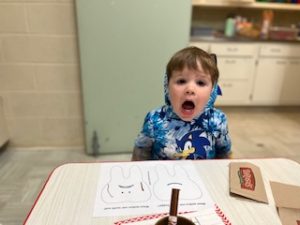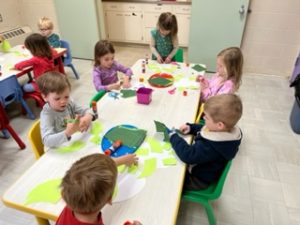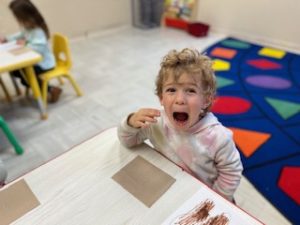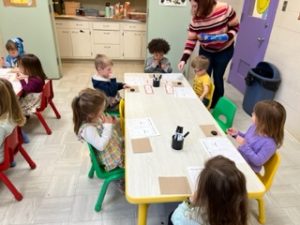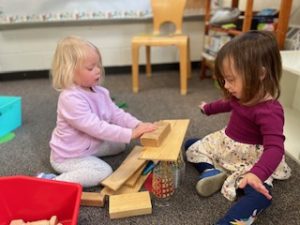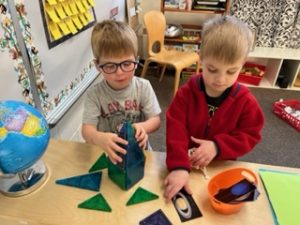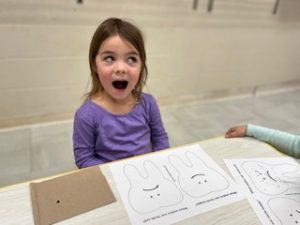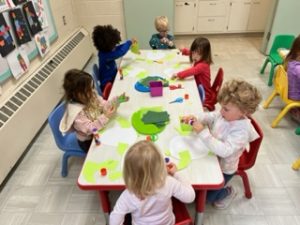 Top Dogs Class News:  This week we engaged in our Top Dog Business items and Preschool Basics.  We read  "Skippy Jon Jones" books and tried some more flavors of girl scout cookies.  We played outside and participated in our annual Bike-a-thon.  We enjoyed teams and partners activities and interacting with our preschool pals. Next week, we will meet Mr. T, Tall teeth and talk about travel.