Weekly Round-up April 17th-21st, 2023
Monday-Regular Classes and wear silly socks and shoes!
Tuesday-Regular Classes and wear sunglasses!
Thursday-Regular Classes and wear buttons!
Friday-Regular Classes and wear your favorite outfit!
Playful Bunnies Class News-This week the bunnies learned about the letter W, Easter, and Spring. We read a lot of fun stories. One of our favorites was Pete the Cat-I Love My White Shoes. During craft time, the bunnies were really good listeners and colored Pete's shoes the color they were supposed to be. The bunnies also made Easter eggs and baskets, Spring trees, and watercolor painted. The bunnies also painted with water outside, practicing making shapes and letters.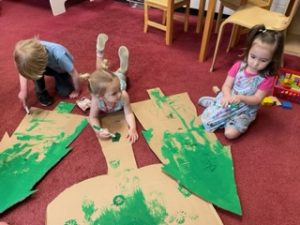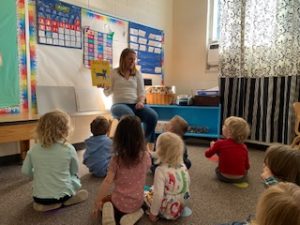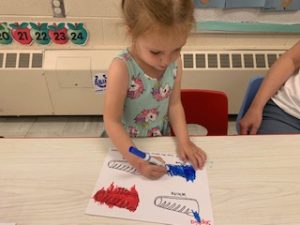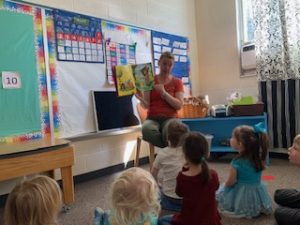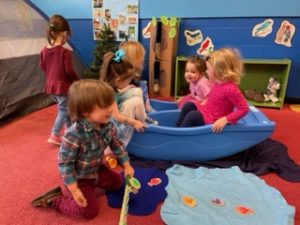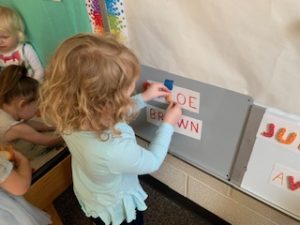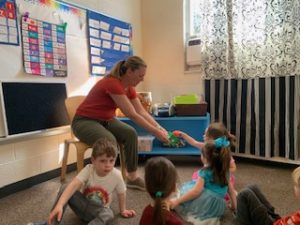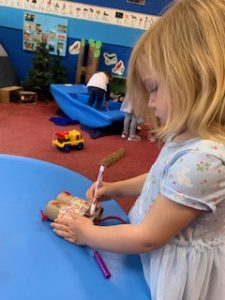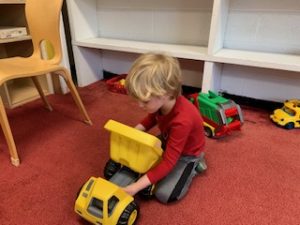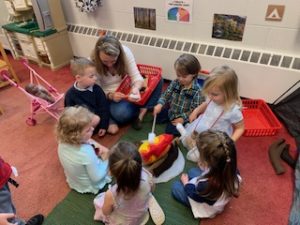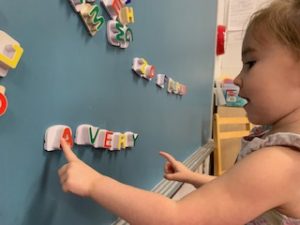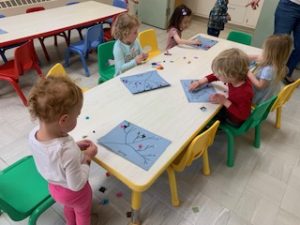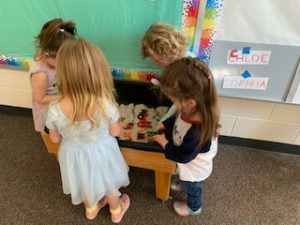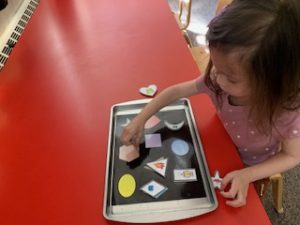 Cool Cats Class News: The Cool Cats learned all about the letter 'W' and the sound it makes.  We reinforced this by doing 3 crafts-Worm, Watermelon, and Weather/Clouds.   We read lots of W books. The Cool Cats were great howlers when we imitated a young wolf learning how to howl!   We are counting the books we read so when we take our library field trip on April 20th, we will have read 25 books.   All the Cool Cats will get a special prize from the Library for completing this task.   Happy 4th Birthday Emmie,  she had a birthday over spring break.  Thanks for the special treats.  The class loved their pencils!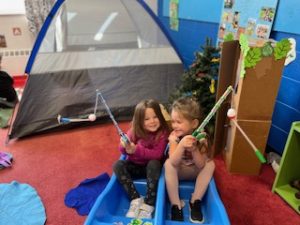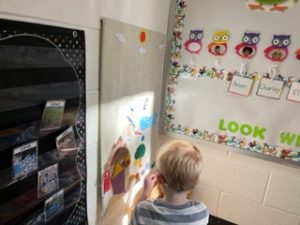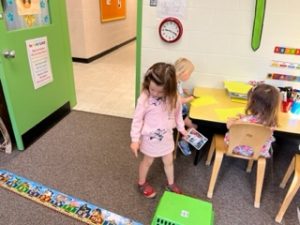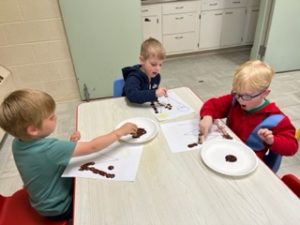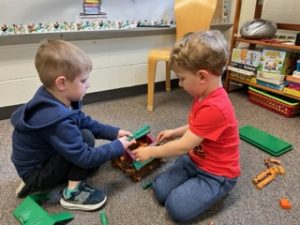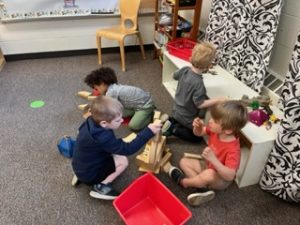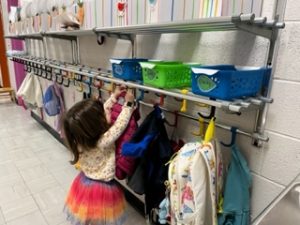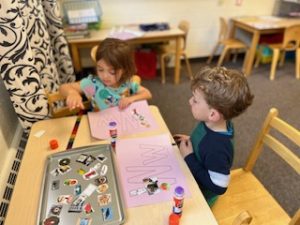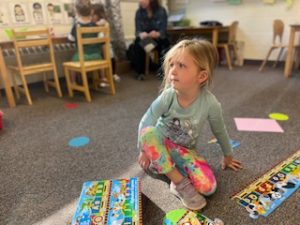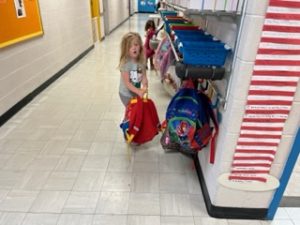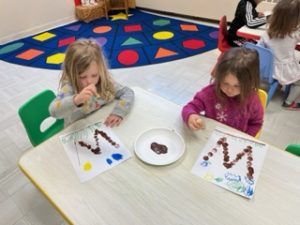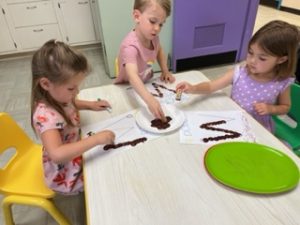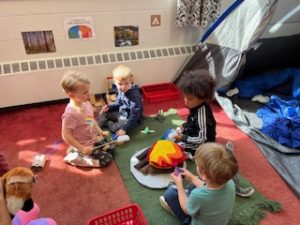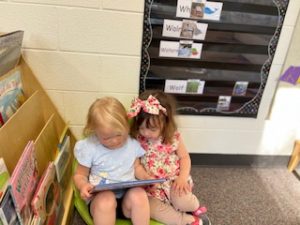 Top Dogs News:   This week we met Mr. "W" and learned about "Wardrobe".  We enjoyed pocket day, hat day, t-shirt day and apron day.  We loved riding a bus to the art museum, havig a picnic lunch and going to the butterfly show.  We also began practicing for the end of the year letter people musical/graduation.