Weekly Round-up-May 15th-August 14th, 2023
Monday-Regular Classes
Tuesday-Last Day for Bunnies and Cats!  Dress Rehearsal for the Top Dogs class.  Pizza Party for all!  No lunches, only water bottles for those who bring them.
Thursday-Top Dogs letter people musical and graduation.  Drop off your Top Dog at the playground at 9:00 am and head to the sanctuary.  The show should start approximately 9:15 and last to about 10:30.  Everyone is invited!
August 10th, Thursday- 9:00 a.m. -10:00 a.m.- Drop in to visit your teacher and classroom; maybe see some preschool pals!
August 11th, Friday- 9:00 a.m. -10:00 a.m.-All preschool pals stay in their classes for one hour.
August 14th, Monday-First day of regular classes!  Don't forget you will need a signed child medical form for the school year.  All forms can be found on the blog site:  Ahtpreschool.com under forms and more.
*Other dates will be on the preschool blog, hopefully by July 4th.  Christmas break and Spring break will follow the Wyoming Schools Schedule.
Playful Bunnies Class News-This week we continued learning about Spring, reviewed skills that we have learned, and assessed the bunnies on their growth this year.  During craft, the bunnies made kites, painted flowers with bubble wrap, and made collages. During circle time we learned about Spring, reviewed numbers, colors, and letters, and read lots of our favorite character books, including Pete the Cat!
It is hard to believe that the school year is almost over! The bunnies have grown so much this year! We will miss having them in class, but we know they are ready to be Cool Cats!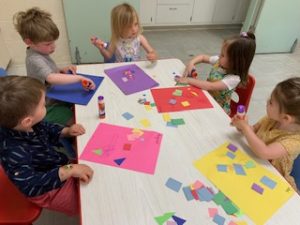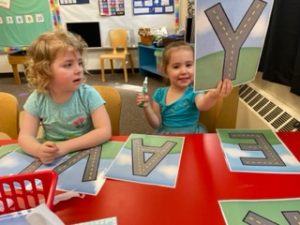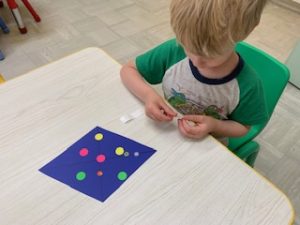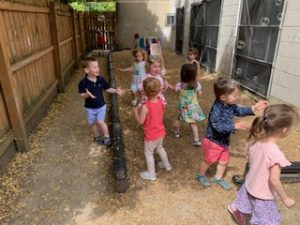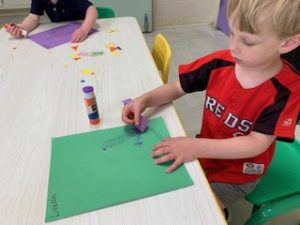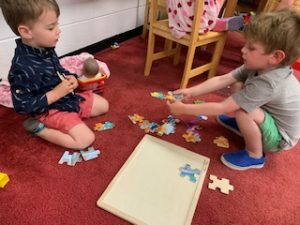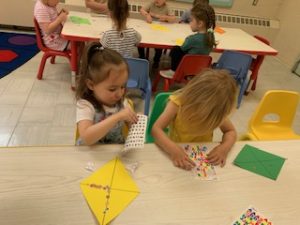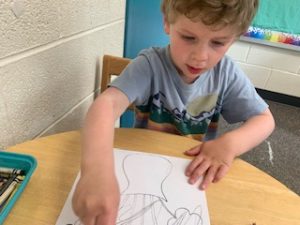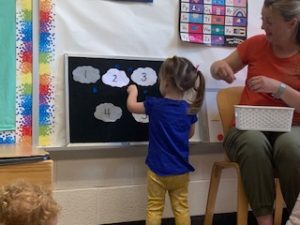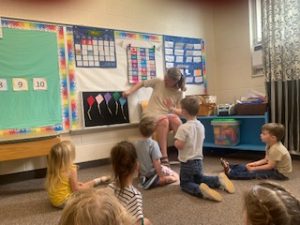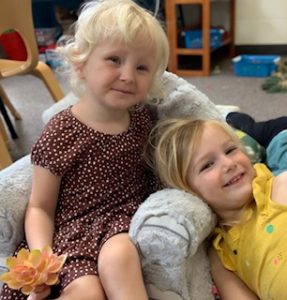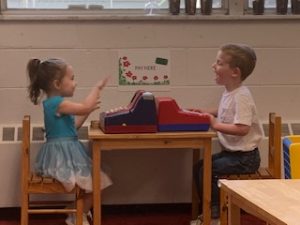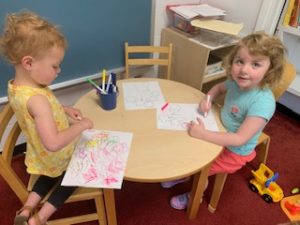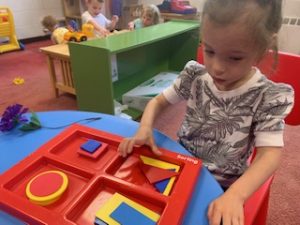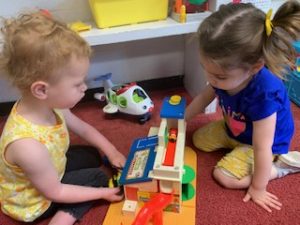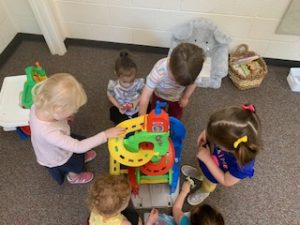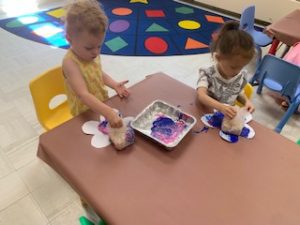 Cool Cats Class News-Happy 4th Birthday Eleanor!   The Cool Cats loved the letter shaped doughnuts, they were adorable AND delicious! Thanks for the treats.   It's hard to believe this was our last full week of school.  We had a great week working on our Mother's Day projects and reading wordless books.  The Cool Cat's did an excellent job using their imaginations to tell a stories based on illustrations.  We read a book called 'Chalk' where three young friends found magic chalk and when they drew pictures, the subjects came to life! After we read the story, we marched down to Grove Park for a day of fun and to see if our school chalk was magic too!   We had a beautiful day to play as a class at the park.   It was a perfect wrap up to a wonderful year with the Cool Cats. They are a super class and should thrive as Top Dogs.  We will miss each smiling face, luckily they will just be down the hall.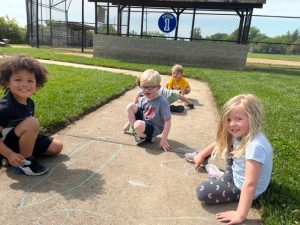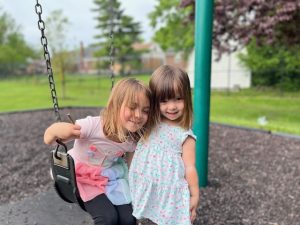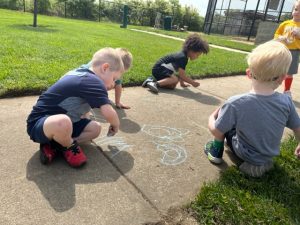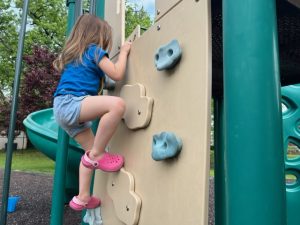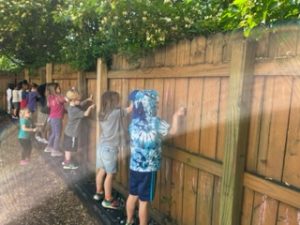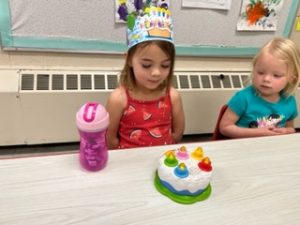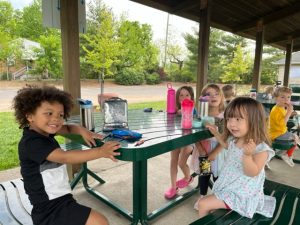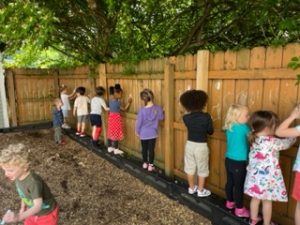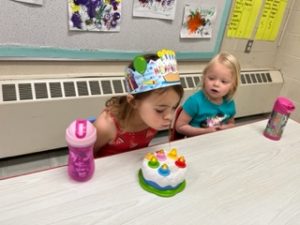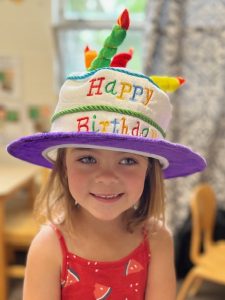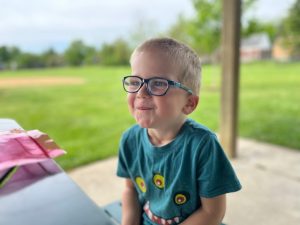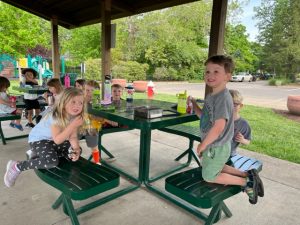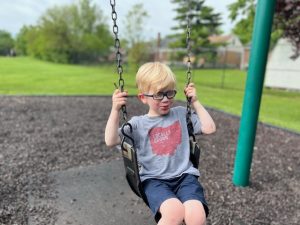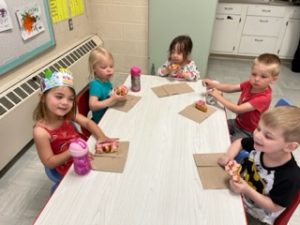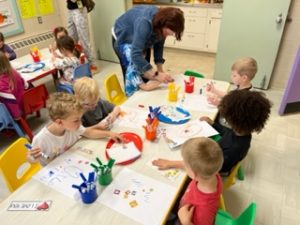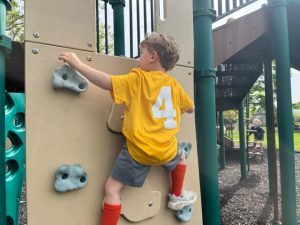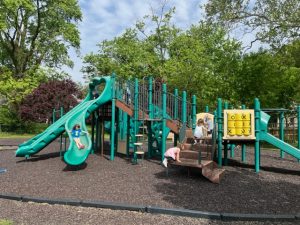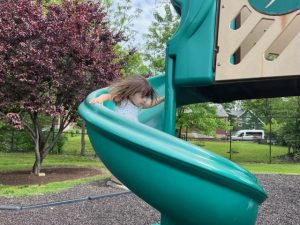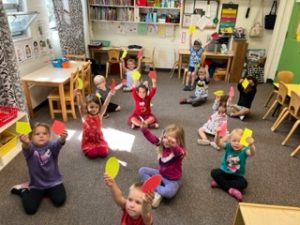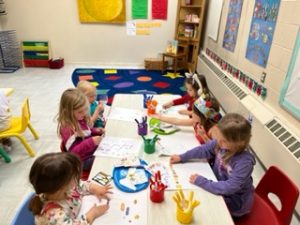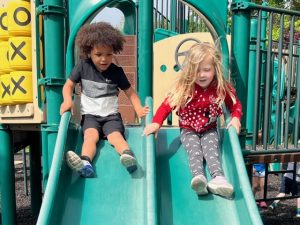 Top Dogs Class News-This week we finished our A-Z letter people books, mother's day presents, assessment and met Mr. Z who brought us zippers and zebra cakes.  We worked really hard on practicing for the upcoming musical and graduation.