Weekly Round-up September 11th-15th, 2023
Monday-Regular Class Schedule & Patriot day!  Wear Red, White & Blue. We will be talking about being Good Americans, the flag, the pledge and sing the song "America".
Tuesday-Regular Class Schedule and Top Dogs Homework Due.
Thursday-Regular Class Schedule and New Top Dogs Homework goes home.
Friday-Regular Class Schedule and Top Dogs wear and bring something Green today.
Top Dogs News-This week, was all about yellow!  Because of Monday's holiday, we ended up wrapping up Mr. B, Beautiful Buttons this week.  We also introduced Mr. "C",   Cotton Candy,  who made it back from the County Fair with some delicious Cotton Candy!   We will continue "C" next week!  We will also kick off the color green.  We will keep reading Pete the Cat books and books about Cookies.  Don't be surprised if you hear "Who Stole the Cookie from the Cookie Jar?" !
Other songs to sing at home-"Boom Chicka Boom", "Old MacDonald",& "The Wheels on the Bus" .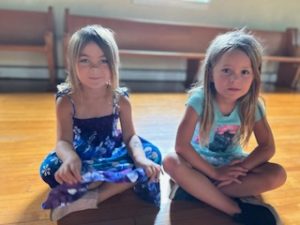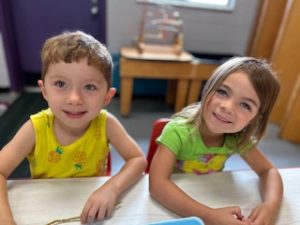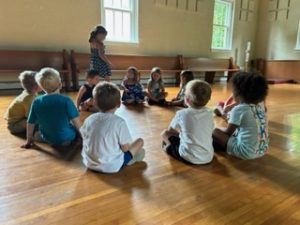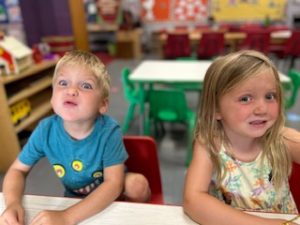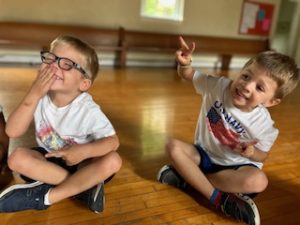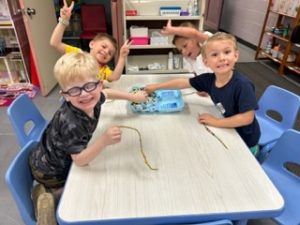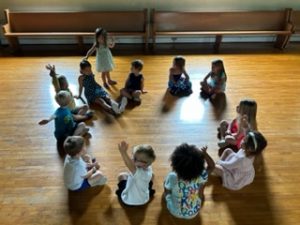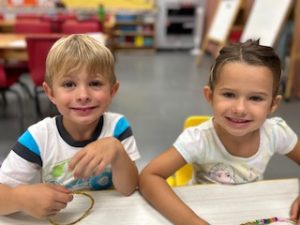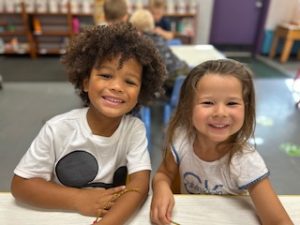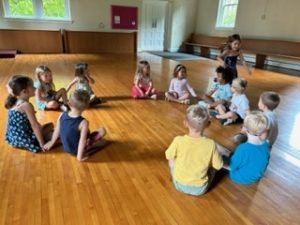 Cool Cats News: The Cool Cats enjoyed this short week learning about the letter 'C'.  We read books Clouds, Caterpillars, and Pete the Cat and the Missing Cupcake.   The children love finding the Letter 'C' on the cover of our books.  We also did a Cloud and Caterpillar craft.   The pictures this week are from our large muscle time spent on the playground.  We go outside (or to the muscle room if it's raining or below freezing outside) from 9:45-10:15.  This is unstructured play time for the Cool Cats to practice their climbing, swinging, sliding, and running skills.    Often times the Cool Cats 'turn into' robots, cheetahs, or superhero's and chase each other around the play ground.  This is a great active time to prepare the children to sit quietly for our first meeting/circle time.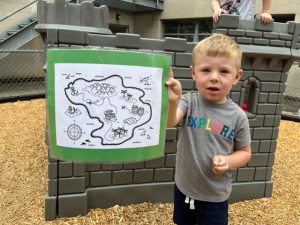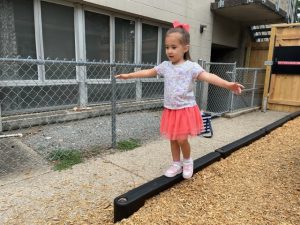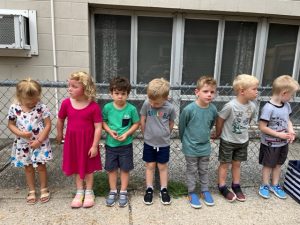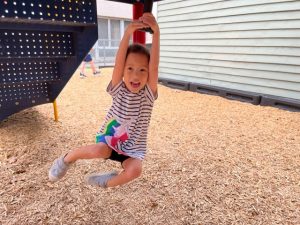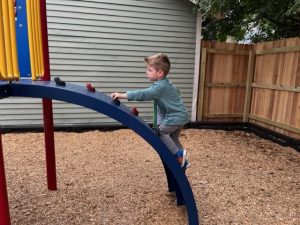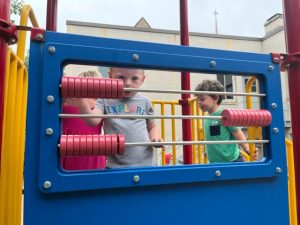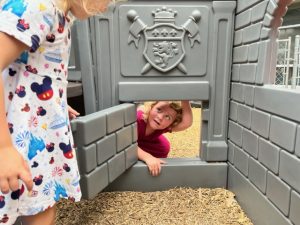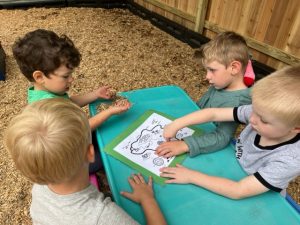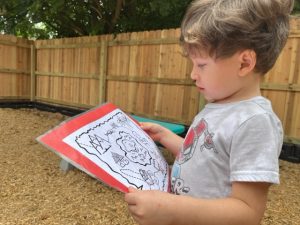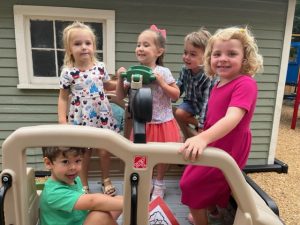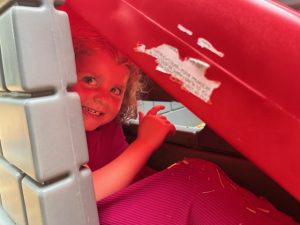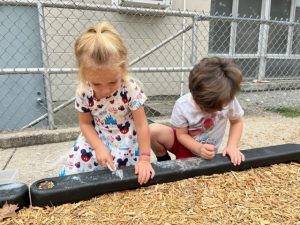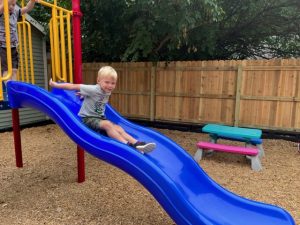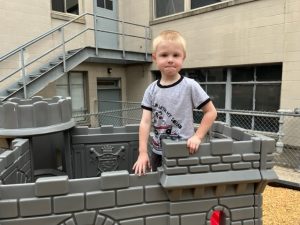 Playful Bunnies Class News:  The Bunnies had another great week learning about bugs. We read "The Very Hungry Caterpillar" again – the Bunnies can even help the teacher read it now! We also had fun with another Eric Carle book, "The Very Busy Spider." During craft time, we painted egg cartons to make caterpillars, glued a hungry caterpillar and lots of food on a leaf, and practiced rolling caterpillars out of playdough. During our center time, we used an eye dropper (great for fine motor practice) to squeeze water onto the wings of a clothespin butterfly and scooped up bugs in our rice sensory table. The Bunnies are really settling in well and learning to play with their friends – some are even calling their friends by name. So fun!