Weekly Round-up September 25th-September 29th, 2023
Monday-Regular Classes
Tuesday-Regular-Classes
Thursday-Regular Classes
Friday-Regular Classes and Top Dogs-Orange Day!
Playful Bunnies News-The Bunnies started a new farm unit and the playroom transformed into a farm. Every day, the Bunnies collected and counted eggs from the chicken coop and took care of all of the stuffed animals. What good farmers! We've learned some fun farm songs and a great duck song – Five Little Ducks. We read some duck books this week and a fun book about a panda who wanted to share his donuts. During craft and center time, we used puffy paint to paint donuts and added sprinkles, used q-tips to paint sprinkles on a donut, played with playdough, tore paper to make a farm scene with stickers, and used glue sticks to make a Five Little Ducks picture. What a busy and fun week!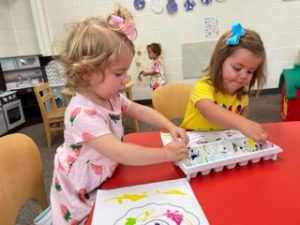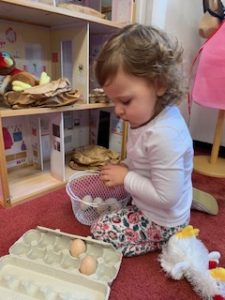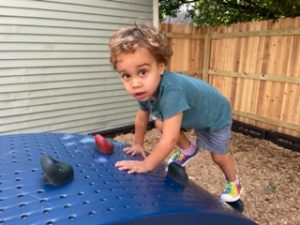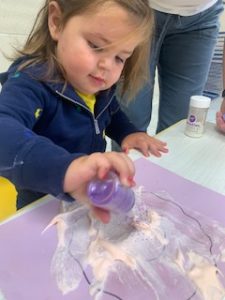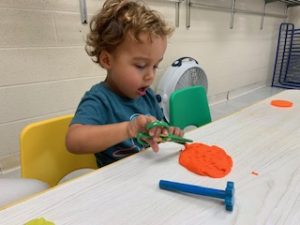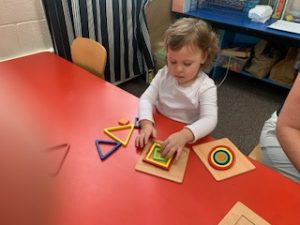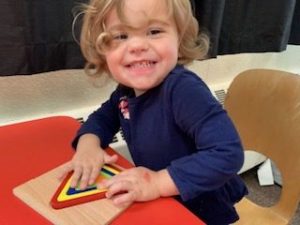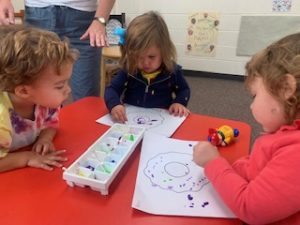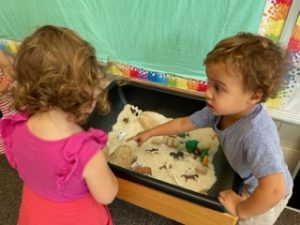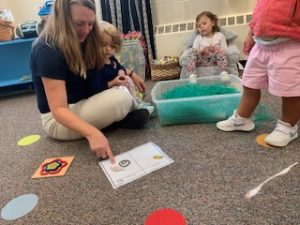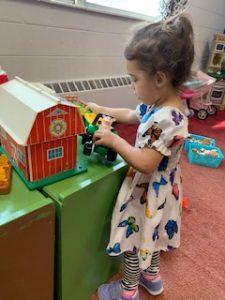 Cool Cats News-The Cool Cats love to be on the 'Farm'.  Our playroom and classroom have been transformed to include a hen house, pig pen, animal corrals, tractor pulls, and lots of Farm books.  Each day our students spend some time in the playroom from 10:45-11:05, which changes themes throughout the year.  This is a big room with plenty of toys to explore dramatic play, blocks, books, puzzles, baby dolls, and a fully stocked kitchen.  The students get to choose how they spend their time in the playroom, it's a great active period of the day to prepare them for snack. They are always hungry by snack time!
Our learning time this week centered around the letter 'E', the number three, and the rectangle shape.  We read about Elmer the colorful Elephant and created a beautiful patchwork elephant with tissue paper that looks just like Elmer.