Weekly Round-up-March 20th-March 24th 2017-is for growing and eating Vegetables
Monday, the 20th –Regular class schedule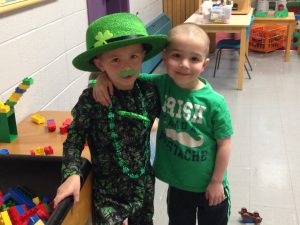 Tuesday, the 21st-Regular class schedule
Thursday, the 23rd-Regular class schedule
Friday, the 24th–Regular class schedule and we would love for all preschool pals to turn in any bike-a-thon money. 🙂
Preschool Office News: Don't forget Spring Break is March 25th-Sunday, April 3rd. Classes resume on Monday, April 4th.
Mixed-up Chameleons News-HAPPY SAINT PATRICK'S DAY! Today those ornery Leprechauns visited our classroom!  Ask your preschool pal about all the trouble, fun and learning they brought!
Very Hungry Caterpillar and Very Busy Spider News-This week we continued to learn about weather.  We learned songs about the sun and rain.  We played "pictionary" to guess the weather and read weather related books.  We even made an umbreall picture at art!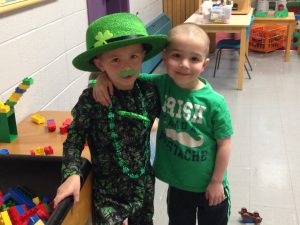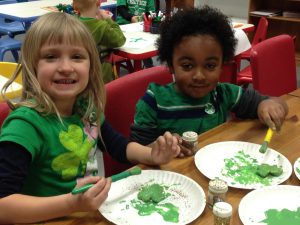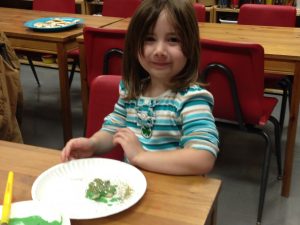 Friday Enrichment Class: Letter "X" involved q-tip bones, pictures of an x-ray and a xylophone.  We have moved onto recognizing last names since first names are mastered and have been working on using scissors the correct way, thumb on top.  Next week we will work on letter "Y" with the alphabet almost finished.  Once that is complete, we will be talking about all four seasons.
Panda Bear News:  We enjoyed singing with our umpire to celebrate the the letter "U".  There was a mini umbrella in the mystery letter box.  In art we painted some shamrocks and started on our artwork for the art show.  Next week we willl start with some Easter fun!