Summer Camp Information and Registration Form 2017-"IN THE CITY"
A&HT Wyoming Preschool Summer Camp-"IN THE CITY"-2017
WHO: Preschool-aged children who have completed at least one full year of preschool. Feel free to register any older siblings for the second week of "family camp". (We will not be accepting students outside of our preschool family.)
WHEN: Please mark/indicate/circle which weeks you would like to attend.
Week #1: May 22, 23, 24, & 25  (M, T, W, Th) 9:15 am-12:15 pm
Week #2: July 31 & August 1, 3, & 4 (M, T, Th, F) 9:15 am-12:15 pm
WHERE: A&HT Wyoming Preschool
COST: $85.00 per child, per week. Please make check payable to "A&HT", with "Preschool Camp" written on the memo line.
WHAT TO BRING: Packed lunch.
HOW TO PREPARE: Please apply sunscreen and bug spray before coming to camp.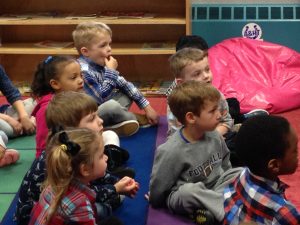 Please turn in registraion forms and payment to Mrs. Cindy in the Preschool office
Child's name: ________________________________
Parent/Guardian name: _________________________
Address: ___________________________________
Phone: _______________ Cell: _________________
Email: ____________________________________
Week(s) attending: ____________________________
Emergency Contact: ___________________________
Phone: _______________ Cell: _________________
Signature of Parent/Guardian & Date:
__________________________________________