Weekly Round-up-April 24th-April 28th 2017
Monday, the 24th-Regular class schedule
Tuesday, the 25th-Regular class schedule-Hallway Art Display Begins!
Thursday, the 27th-Regular class schedule
Friday, 28th-Regular class schedule for Panda Bears and Friday Enrichment class. MUC field trip to the Art Museum and the Butterfly Show!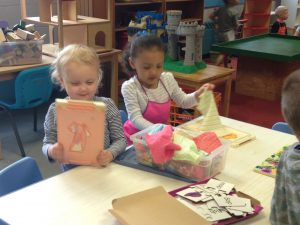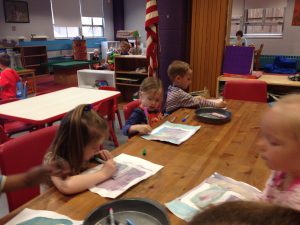 Preschool Office News: Thanks for bringing in all the Bike-a-thon donations!
Mixed-up Chameleons News-(Kindergarten Preparation Class)– We are looking forward to our field trip today~
Very Hungry Caterpillar and Very Busy Spider News– It's "X" is for exercise week! We read the book Rachel Loves to Run and Play that Meghan Remington's college roommate wrote. We talked about how exercise is healthy for our body. We talked about how exercise can be fun and participated in games, such as, "Duck, Duck, Goose", "Farmer in the Dell", "Over the Mountain", "Parachute", etc.
Friday Enrichment Class: We are almost done with our letter of the week!  I can't believe it is so close to the end of the year.  Letter "Y" was all about yarn and yaks.  We read "Yak and Gnu" by Juliette MacIver then got to make our own yak.  If you haven't had a chance to see the kids art work, it will stay up it the hall for the remainder of the year.  Come take a look when you get a chance.  They have really worked hard!  Next week letter "Z".
Panda Bear News:  This week we made umbrellas out of coffee filters, flying butterflies, and some bumble bees.  We are enjoying our spring crafts and getting ready for summer.  "X" is the letter of the week with a visit from Xander and his X-rays.  There was a xylophone in our mystery box