TOP DOGS ART TEACHER MRS KIM is at it again!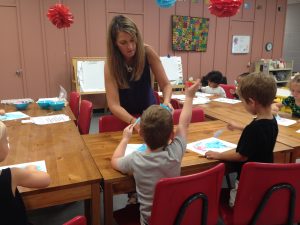 Our Top Dogs Class is fortunate to have the best art teacher in the world!  Mrs. Kim led us in the best Cotton Candy art Project today!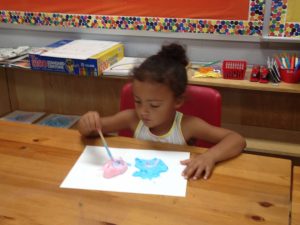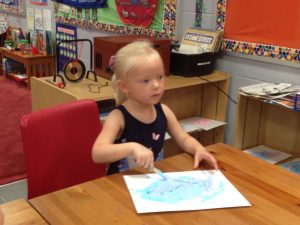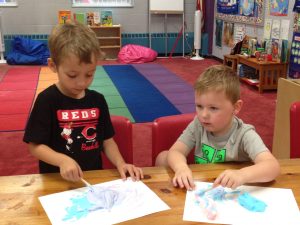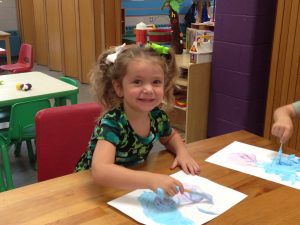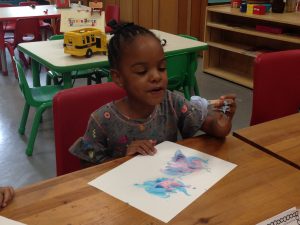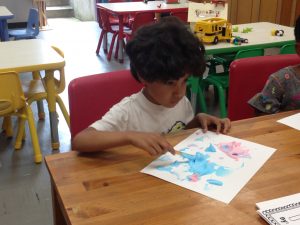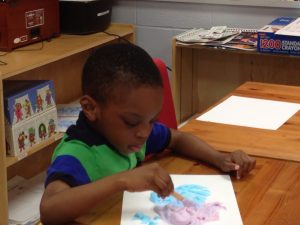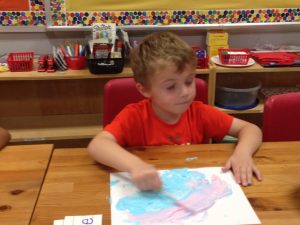 She also has made our sensory tables extra fun with sand, moon sand, and today green slime!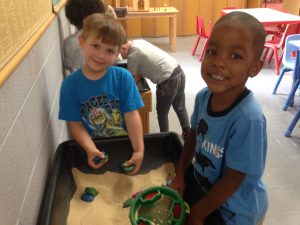 Today Mrs. Kim even got the Easel Paints out and ready for us to kick off Green week!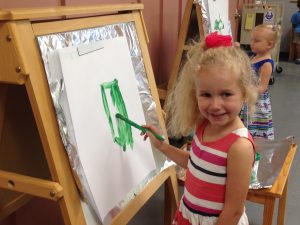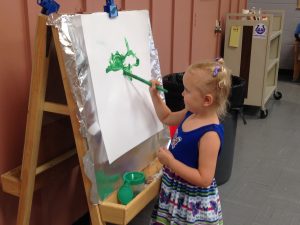 Mrs. Kim made the best smelling cotton candy playdough for homeroom, has been rumored to have had something to do with the cookies that came from Mr. Cotton Candy all the way from Cleveland and is always laminating and cutting something out for us to do!  Thanks Mrs. Kim for being the best art teacher ever!