Weekly Round-up January 13th-17th 2020
Monday-Regular Classes and Registration for next school year begins.
Tuesday-Regular Classes
Thursday-Regular Classes
Friday-Regular Classes and Top Dogs bring in 10 small things in a sandwich bag with your name on it to count and eat.
Office News: (Cindy)-You should have received January tuition reminders in your child's mailbox. Let me know if you didn't get this information.  Also, registration forms come home Monday!  
Also, many thanks for all the lovely Christmas gifts!  Please accept my warmest thank you to each of you!!
Cool Cats News:Welcome back!! The cats had a great week back after a long Christmas break. They loved being with their friends again! We learned about the letter Q this week! We talked about queens, quilts, and lots of questions!!! We worked all week on the Question/Statement game where they tried to identify if something was a question or a statement. I'm sure some of you have been asked "is it a question or a statement" this week!! We've also been taking advantage of getting some outside time in while the weather is nice!! We all hope it lasts because we love our playground time!!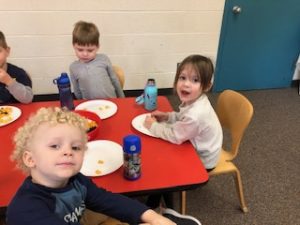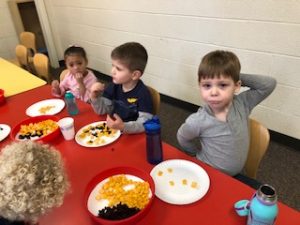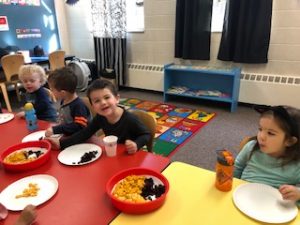 Top Dogs News:  This week we started off by getting new seats and new jobs.  We reviewed the days of the week.  We met Mr. N, Noisy Nose who brought us a nest and rhythm sticks.  We made lots of noisy rhythms with the sticks.  We also kicked off our month on focusing on numbers.  We are working on rote counting to 35, one to one correspondence, and writing numbers.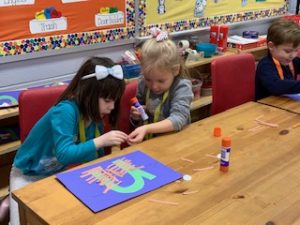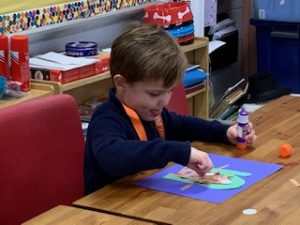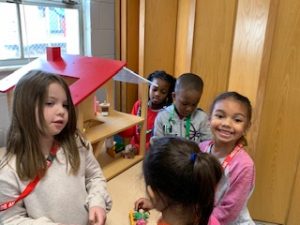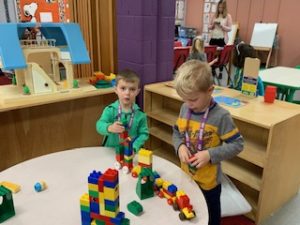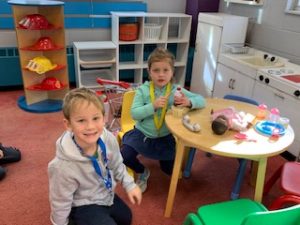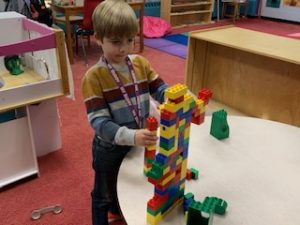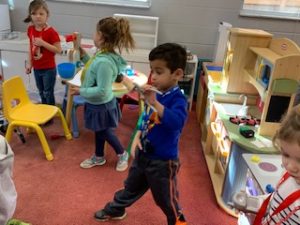 Playful Bunnies News: Everyone came back from break – full of energy and ready to play and learn!  Even with the warmer temperatures, we're still wishing for some winter. We learned a mitten fingerplay and read two different stories about a mitten that a lot of different animals used as a home and made contact paper mittens with animals in them. We used toilet paper rolls and forks to paint different snowflakes. Ned the Nurse joined us at the circle rug to share his N box with a nest and necklaces in it. We made a ninja craft and a nighttime craft after reading Good Night, Moon and Night Night Farm. The sensory table has colorful noodles in it – lots of fun to scoop, pour, dump and string onto straws! Fun first week of 2020!