Weekly Round-up January 10th-14th 2022
Monday-Regular Classes and
Tuesday-Regular Classes
Thursday-Regular Classes and Registration for next school year begins.
Friday-Regular Classes and Top Dogs bring in 10 small things in a sandwich bag with your name on it to count and eat.
Playful Bunnies News:  It is so nice to have our Bunnies back.  Everyone seemed very happy to be back together.  We had a great week learning about the letter N. We read The Nose Book and a couple of other books about noses.  We played a game and made a craft where we had to match the nose to the correct animal.   We learned a very fun chant about 5 Little Nails and practiced hammering "nails" into wood (golf tees and Styrofoam}. We read The Biggest, Best Snowman, painted a snowman one day and added eyes, a nose, a hat and arms another day.  We welcomed new Bunnies this week, and we are doing a great job helping them learn all about preschool.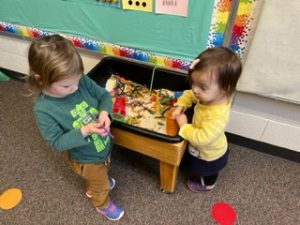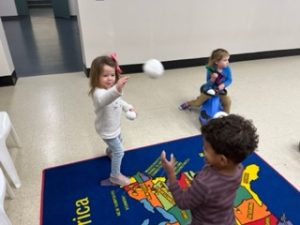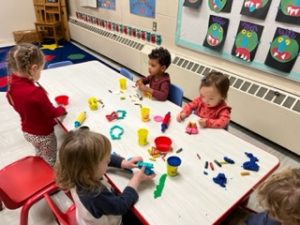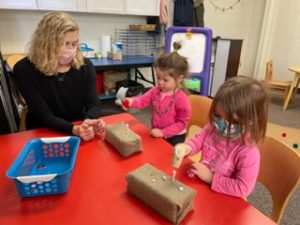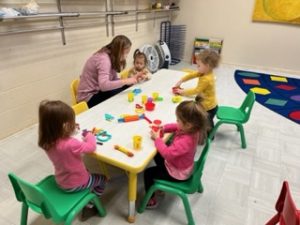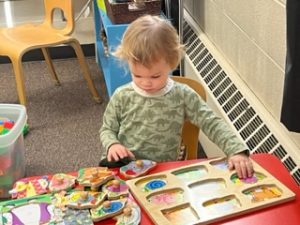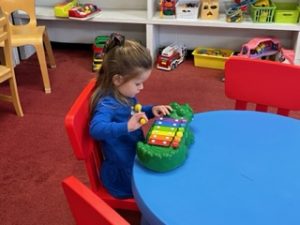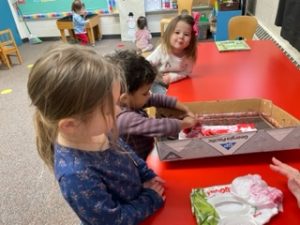 Cool Cats News:  Welcome back to school Cool Cats!   And welcome to our student Aslynn!   We had a great week learning about the letter 'N' and the Number 13. We put out some New toys-a Noodle sensory bin and stringing Noodle Necklaces with a large Needle.    Our crafts included a plate of Noodles, Sauce, and Meatballs, and a Nest complete with tiny eggs. We have a group of students who like to 'play school' at school.  It's pretty cute!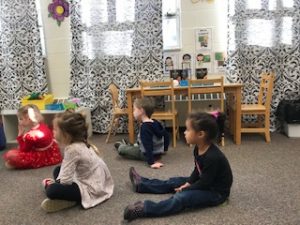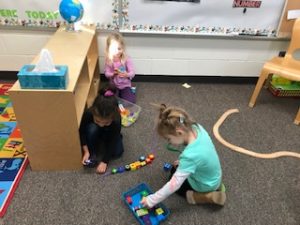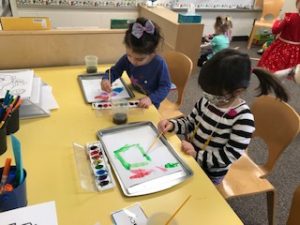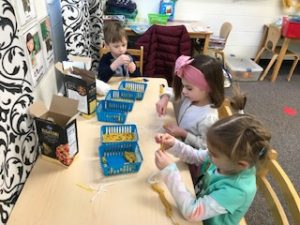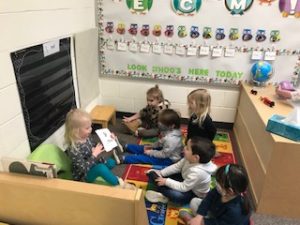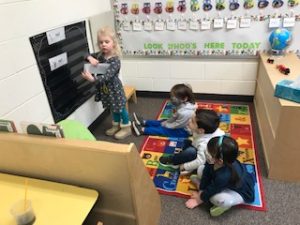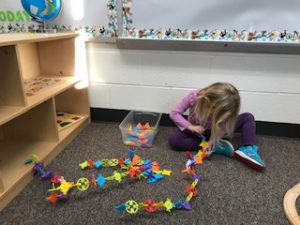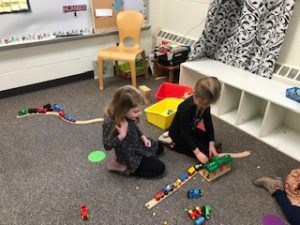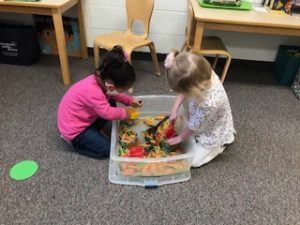 Top Dogs News:  This week we started off by getting new seats and new jobs.  We enjoyed pajama day on Tuesday, drinking hot chocolate and making melted snowman milkshakes.  We finished up Mr. M and worked really hard practicing for our Christmas Program.