Weekly Round-up January 11th-15th 2020
Monday-Regular Classes and Registration for next school year begins.
Tuesday-Regular Classes
Thursday-Regular Classes
Friday-Regular Classes and Top Dogs bring in 10 small things in a sandwich bag with your name on it to count and eat.
Top Dogs News:  This week we started off by getting new seats and new jobs.  We reviewed the days of the week.  We met Mr. N, Noisy Nose who brought us a nest and rhythm sticks.  We made lots of noisy rhythms with the sticks.  We also kicked off our month on focusing on numbers.  We are working on rote counting to 35, one to one correspondence, and writing numbers.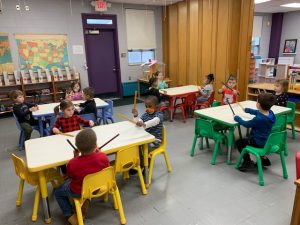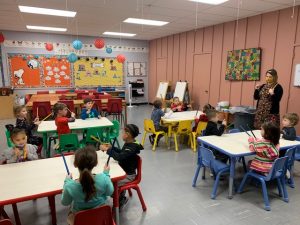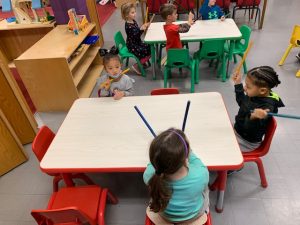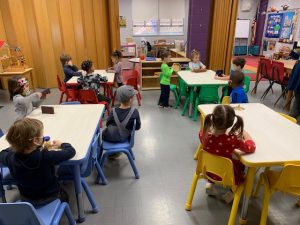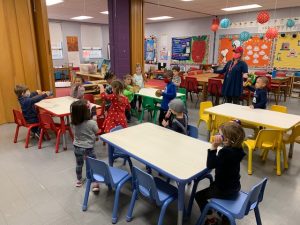 The Cool Cats and Kittens had a great week back! It seemed like everyone was happy to be able to play with their friends again.  We celebrated the letter N and the start of a new year this week. Everyone was very excited to put January on the calendar.  We discussed the concept of a new year after singing our song about the months. We read stories about nests and noses.  We painted with noodles, made ninjas using the letter N and even used large plastic needles to make noodle necklaces.  This was a great activity for developing fine motor skills.  All the Cats and Kittens recognize their names and are able to identify the beginning letter.  Many are able to identify all the letters of their names. Also, many of our older Cats are working on writing their names independently. We are going to start working on recognizing and writing last names with the Cool Cats soon.  It was so fun having everyone back!