Weekly Round-up October 30th-November 3rd, 2023
Monday-No School-Fall Break
Tuesday-No School-Fall Break
Thursday-Regular Classes 
Friday-Regular Classes and Top Dogs bring in something shaped like a circle! Plus, Picture Day for all classes!
Playful Bunnies News-Happy Halloween! This week the bunnies had Halloween fun! We practiced our songs for our program, made a shape witch, had fun with monster play dough, and more! A favorite book we read was Big Pumpkin by Erica Silverman. We also read a candy corn book, made a candy corn craft by sorting colors, tasted candy corn, and graphed if we liked candy corn or not. All the bunnies loved candy corn! Have a wonderful fall break and we will see on Thursday!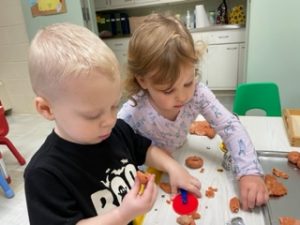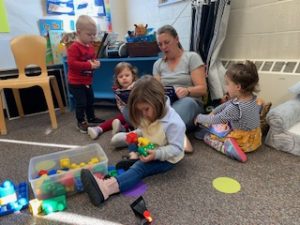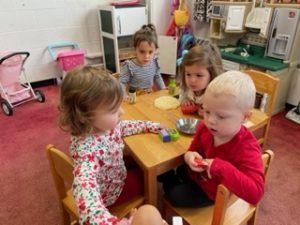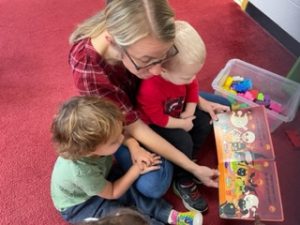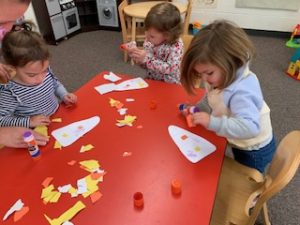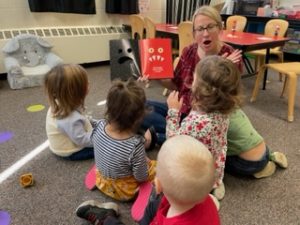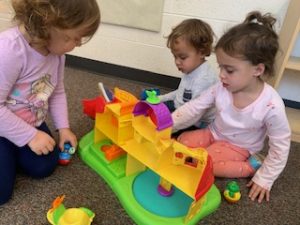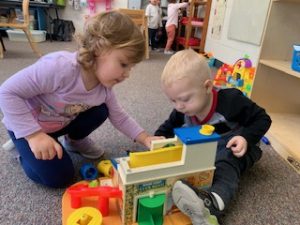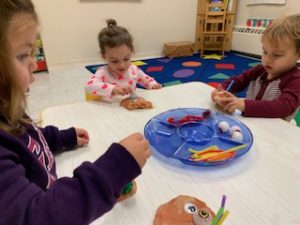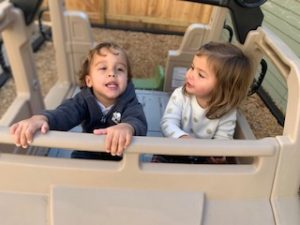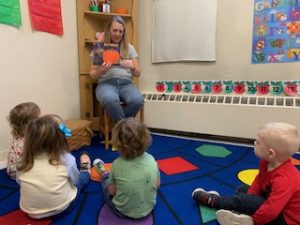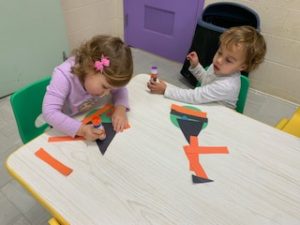 Cool Cats News: Since 'J' is for Jack-O-Lantern we included all things Halloween this week in our play time, reading time and craft time.   The Cool Cats enjoyed digging in the Halloween sensory bin, beading Halloween bracelets and necklaces, and watching the Bunnies perform their Halloween songs in the church.  A class favorite is the book is 'Big Pumpkin' which has a great read along version on line.  One of our students claimed, 'the words came right out of the book'.  We love to see the Cool Cats light up, sit quietly, and practice their comprehension while enjoying a good book!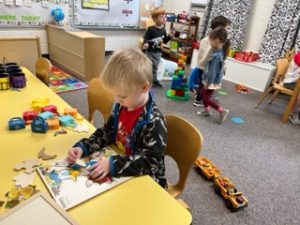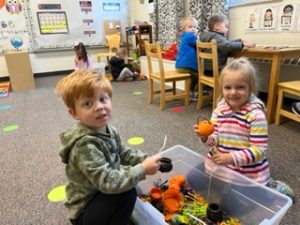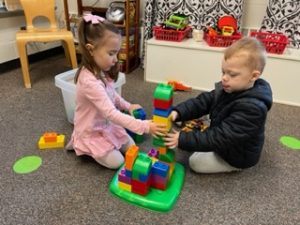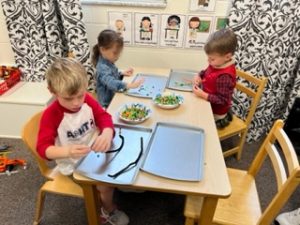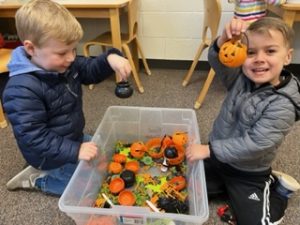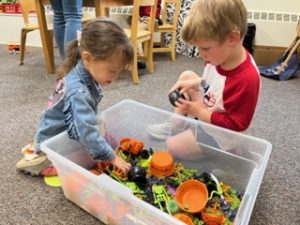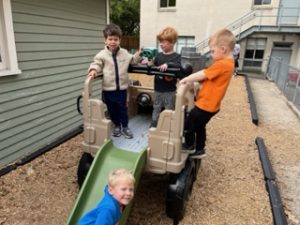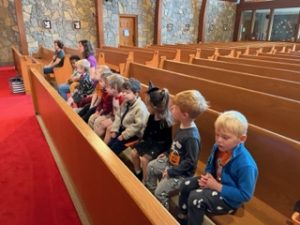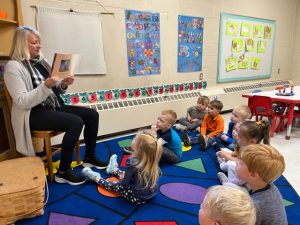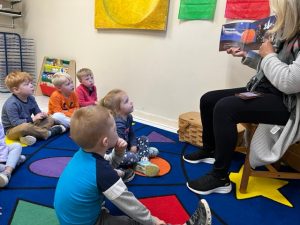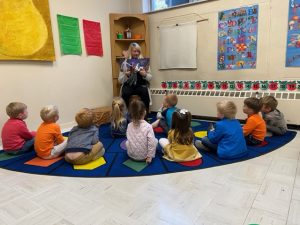 Top Dogs News:  This week we practiced, practiced and practiced for our Haunted Halloween Hoedown.  We enjoyed playing Halloween games with Mr. H, Horrible Hair.  We have been practicing putting letters together and sounding them out to make words.  We have enjoyed reading many wonderful Halloween books!