Weekly Round-up March 15th-April 6, 2020
School will be closed starting Monday, March 16th.  It will reopen on Monday, April 6th.  We will now hold classes on Friday, April 10th.
Cool Cats News:  The Cool Cats had an extra fun week learning about the letter X! We started of learning all about X-Rays and even got to see a real X-Ray of Mrs. Susan's son's collar bone! We made our own X-rays, xylophones, x-ray fish, and practiced more with scissors and cut Xs. We also did a fun basic dot to dot sheet. Many kids enjoyed this new concept and caught on to the idea quickly! Please remember that Cindy is continuing to collect bike-a-thon money!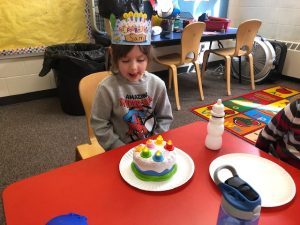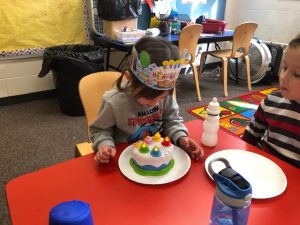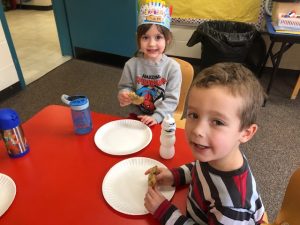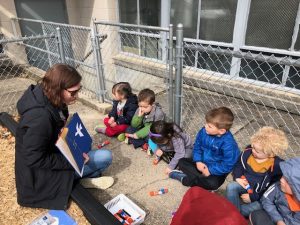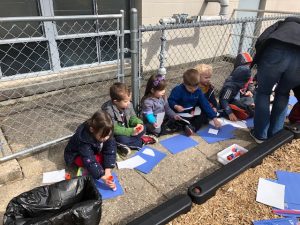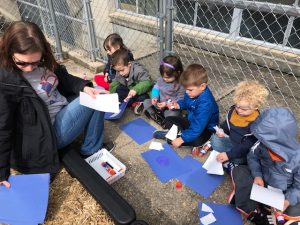 Playful Bunnies Class News:  The Bunnies learned about the sea this week while continuing the letter S.  We read books about seahorses and other sea creatures. We also read a book called The Three Little Fish and the Big, Bad Shark – the kids noticed so many of the similarities to another one of our favorite books!  Our projects included gluing and painting an under the sea scene, turning an S into a seahorse and a snake, and using some fun new paint rollers to decorate a starfish. We also painted with spaghetti – so silly!! We also talked about Miss Kristen being at the beach and seeing the real ocean – she even sent us some pictures of some S things – the sea, a sunset, and a sandcastle covered with shells. What a fun week!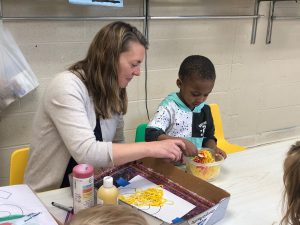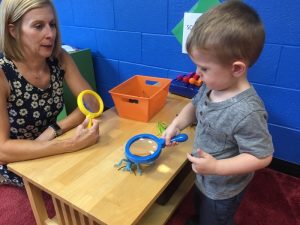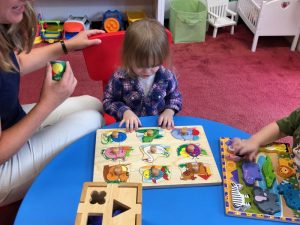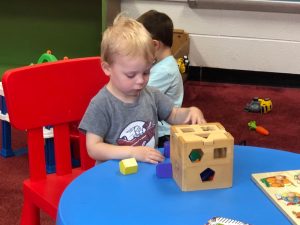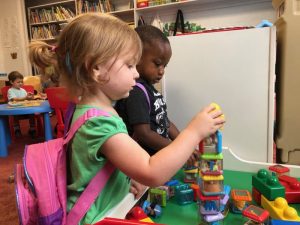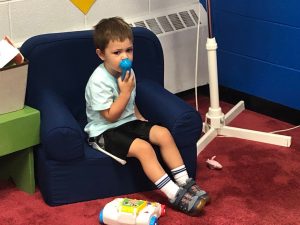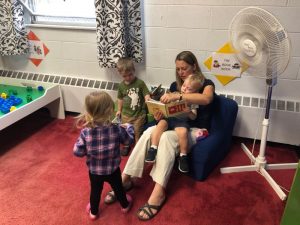 Top Dogs Class News:  This week we met Mr. T, Tall Teeth!  We have been learning sorting items into categories and sequencing.  We are also working hard on finishing up our assessment on progress reports.