Weekly Round-up January 18th-22nd 2021
Monday-No School (MLKJ Day)
Tuesday-Regular Classes
Thursday-Regular Classes
Friday-Regular Classes and Top Dogs bring 15 small items to count and eat.
Office News-Just a reminder to turn in your January tuition!
Top Dogs News:  This week we reviewed our basic preschool skills to make sure everyone had a handle on days of the week, weather, parts of the body, five senses, colors and shapes.  We continued to work with our numbers practicing rote counting to 35 and 1-1 correspondence to 10.  Mr. Noisy Nose N taught us about the five senses through different activities.  On Friday, we had an unexpected visit from Kaptain Kangaroo and Kyle Karate.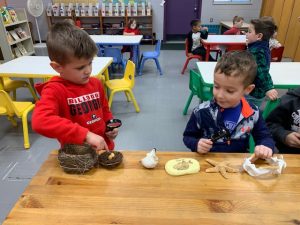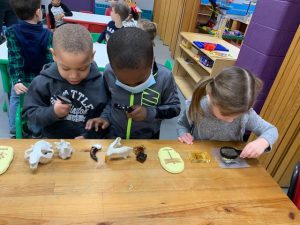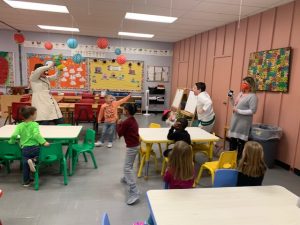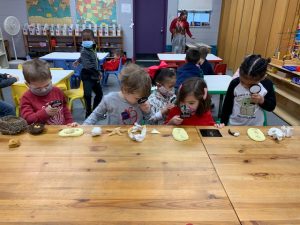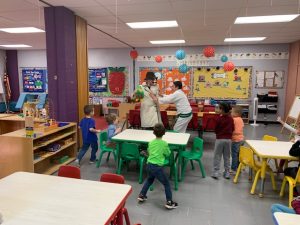 Cool Cats and Kittens News:  The Cool Cats and Kittens welcomed new friends and a new teacher this week! Mrs. Kelly has joined the AH&T Preschool staff.  Our new kittens are Izzy, Evelyn, and Gabby.  Our new Cool Cat friend is Michael.  We learned about the letter O this week. We read stories about owls and octopi.  We made owls, painted ocean scenes using bubble wrap, and made octopi using the letter O.  We also started  a new theme: Zoo.  We have a zoo in the classroom and a zoo veterinary office. The Cats and Kittens are having so much fun feeding the zoo animals and taking care of them by adding band aides and wraps to legs and tails.  We also have zoo and veterinary books to read and learn more about taking care of animals. We had a great week.