Weekly Round-up February 1st-5th 2021
Monday-Regular Classes
Tuesday-Regular Classes
Thursday-Regular Classes
Friday-Regular Classes and Top Dogs bring two items that rhyme.
Cool Cats and Kittens News-The Cool Cats and Kittens had another fun week with the letter P. The Preschool Pizza Parlor is still a busy place – lots of pizzas being made, paid for, delivered and eaten. One of our favorite books for the week was "Hi, Pizza Man" (or is it a pizza cow?? or a pizza snake??)  The Cool Cats learned about the difference between fiction and non-fiction, and read a book full of facts about Pandas. They made a panda and a parrot during art time. Center time included a penny cleaning experiment and a pizza game that worked on balancing. The Kittens had some fun new centers, too – easel painting and a color matching pom pop drop were big hits. The Kittens read a book called "Paper Party" and even had a paper party in the muscle room, complete with paper hats, paper balls, and a paper wall to decorate. The Cats and Kittens all got to see and feel a real pineapple, make a craft pineapple, and taste pineapple. The week ended with having some fun with the parachute and pretend snowballs in the muscle room.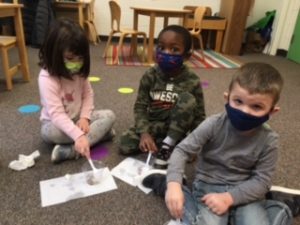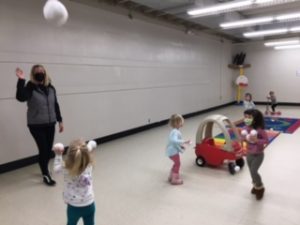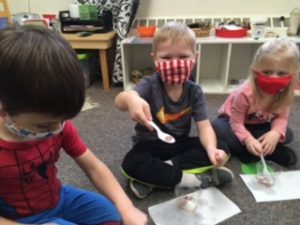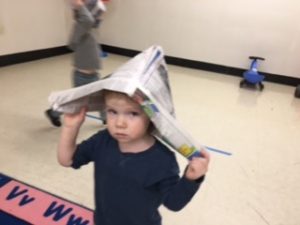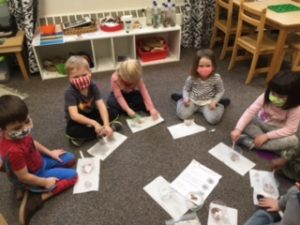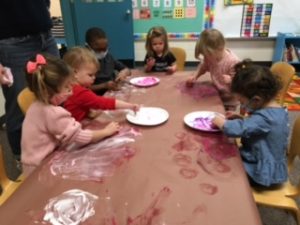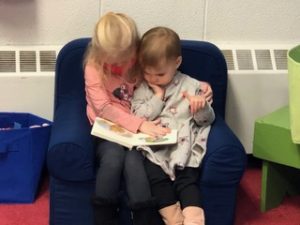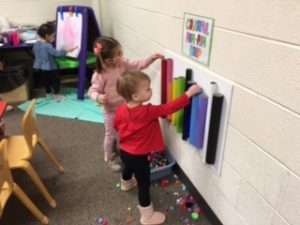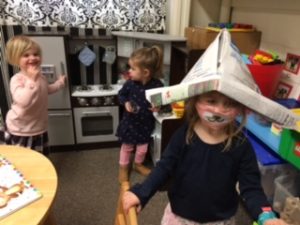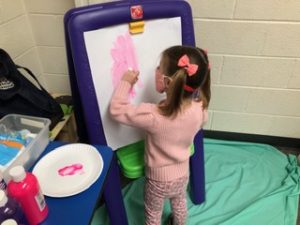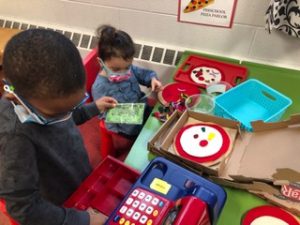 Top Dogs News:  We finished up learning about Miss "O" with an obstacle course.  This week we also met Mr. P, Pointy Patches, the Party Planner who is helping us plan for our upcoming Valentine's day party.  We wrapped up our number weeks.  We practiced counting out loud to 35 and one-to-one correspondence to 20.  We learned about patterning and sequencing as well as number recognition to 10.  In our adventures with Kaptain Kangaroo and Kyle Karate, Kyle is chasing Kaptain Kangaroo through the United States.  They are currently in Iowa.