Weekly Round-up February 8th-12th 2021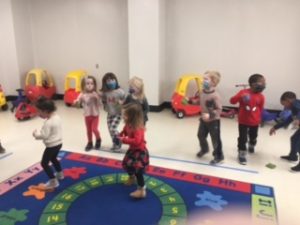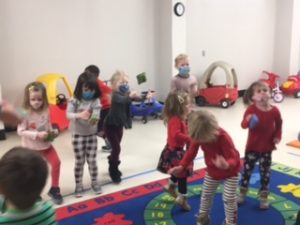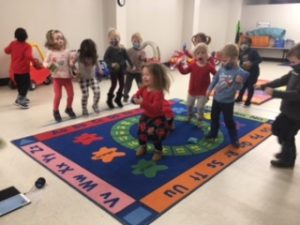 Monday-Regular Classes and Book orders due!
Tuesday-Regular Classes and Redalicious and Pinkalicious day!  Where Red and Pink today!
Thursday-Regular Classes and All classes turn in your Quilt Squares!
Friday-Regular Classes and Valentine's day parties.  Bring your valentines!  Top Dogs bring a box you made to collect the valentines!
Monday-No School
Tuesday-No School 
Thursday-Regular Classes
Office News- Registration for the 2021/2022 preschool school year is now under way! If you know your plans for next year, we recommend registering soon to secure a spot for your child(ren). 🙂
The Cool Cats and Kittens News: 
The Cool Cats and Kittens had a fun week learning about the letter Q. We read stories about quilts, quails and a favorite character, Little Quack.  During art, we made quilt squares that will be put together to make a class quilt.  We also painted using Q-tips. The Cool Cats worked on learning the difference between questions and statements and worked with coins focusing on quarters.  They also used coins to sort and build patterns.  The Kittens had some time by themselves in the Muscle Room this week where they explored a tunnel and had a great time riding tricycles.  For some, peddling is a new skill.  Both Cats and Kittens celebrated the new month, February. It is always fun to start over counting the days in a new month!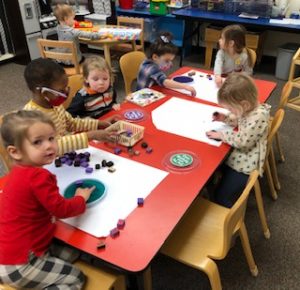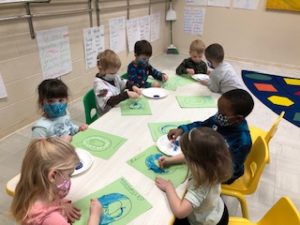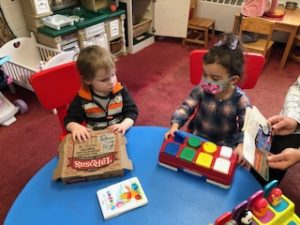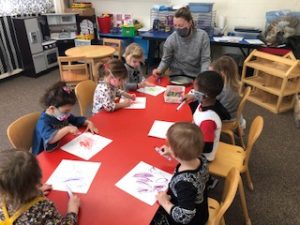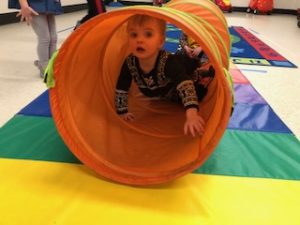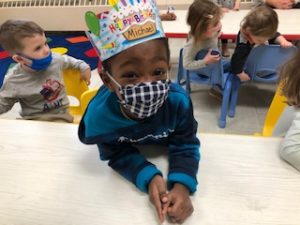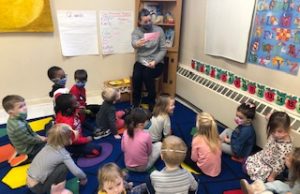 Valentine's Day details for Cats and Kittens
The Cats and Kittens do not need to bring a decorated box.  We will be decorating bags at school to hold their Valentines.  The Cool Cats and Kittens are asked to bring a Valentine for each student. We have 15 students so they will need to bring in 14 Valentines.  The Cool Cats are asked to write their names on the FROM line on each Valentine.  The Kittens are asked to have an adult write their names on the FROM line.  Neither the Cats nor the Kittens need to address the cards. (TO line is kept blank)
We will be having a Valentine Party on Friday, February 12.  Please send a water bottle but no snack.  We will be having a pizza party that day. Questions?? Just ask
Top Dogs News:  This week we worked on rhyming words.  We met Mr. Q and talked about how he was married to Miss U.  Mr. P hung around to keep getting us ready for our Valentine's day party.   We played "Hot Potato" to work on being great winners and losers, following directions, etc.