Weekly Round-up March 7th-13th 2021
Monday-Regular Classes
Tuesday-Regular Classes
Thursday-Regular Classes
Friday-Regular Classes and Top Dog bring, or draw a picture of someplace you like to travel.
Office News: The last tuition payment of the year is due this coming week. Thanks to everyone who turned in tuition already. 🙂
 Top Dogs Class News:  This week we learned about "S" Super Socks, Sorting pictures into categories, and Seasons.  We also made a Super S and a Sun at Art!  All the Top Dogs rode their hearts out for the Bike-a-thon!
Zion is an official Top Dog!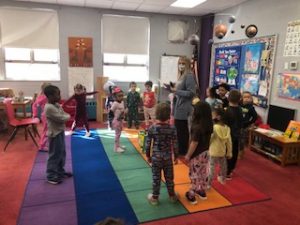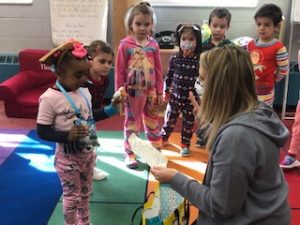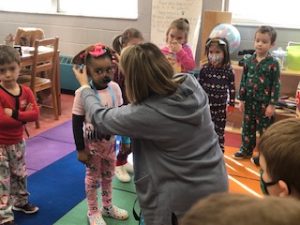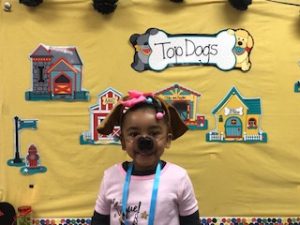 Top Dog Bike-a-thon Top Lap winners:

Veronicka-156 laps

Thomas-136 laps

Eli & Margaret-123 laps

Cool Cats Bike-a-thon Top Lap winners:

Jesse-79

Tait-69

Ollie-64

Kittens Bike-a-thon Top Lap winners:

Siyon-50

Evelyn-42

Isla-30
Cool Cats and Kittens Class News:  Our space theme continued and our rocket made it to the moon! Our astronauts have been busy collecting, measuring, sorting, counting and weighing the moon rocks. We watched some videos of real astronauts in the space station – they were playing tennis and making pizza! For our crafts, we used foil balls to paint a moon, made an earth out of coffee filters, and made an outer space wreath using planets we fingerpainted.  We also spent time each day riding laps around the muscle room for our Bike a Thon. The kids had a great time cheering each other on and hearing their numbers of laps! The Cats have been playing math games and learning about the phases of the moon at the science center. The Kittens used magnetic letters to identify and build their names. They also learned about hibernation and had fun helping animals find a good spot to hibernate. What a full, fun and busy week!