Weekly Round-up March 29th-April 2nd 2021
Monday-Regular Classes
Tuesday-Regular Classes and Top Dogs bring a vegetable for sampling and painting!
Thursday-Regular Classes
Friday-No School-Good Friday
Bike-a-thon Top Money Raisers!

Top Dogs:

First Place-Miles-$480.00

Second Place-Charlotte-$175.00

Third Place-Veronika-$174.00

Cool Cats:

First Place-Ollie-$100.oo

Second Place-Johnson-$60.00

Third Place-Kaitlyn-$50.00

Kittens:

First Place-Gabby-$50.00

Second Place-Evelyn-$43.75

Third Place-Mila-$40.00
*We will still take any bike-a-thon donations after Spring Break.
Cool Cats & Kittens Class News:  It was a short, but fun week. We focused on the letter T and a mini unit on Dinosaurs. The Cool Cats read books about turtles and teeth and learned about losing teeth. (One of our Cool Cats lost their first tooth this week – so exciting!) The Cool Cats learned about foods that are good or bad for our teeth. We all painted with toothbrushes and did a happy/sad tooth sorting game. Our other crafts were making a turtle and a tractor. Our dinosaur theme brought a lot of roaring during our free play this week. It was also fun to vote for our favorite dinosaur. The Kittens got to count all of the votes and see which dinosaur got the most votes – Tyrannosaurus Rex was our winner! The Kittens also had fun reading dinosaur books, digging for dinosaurs in the bean sensory table, racing cars through a tunnel and making a shape train craft. Have a great Spring Break, everyone!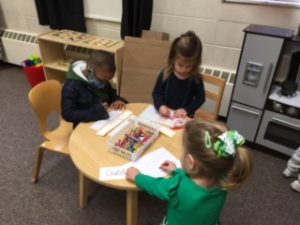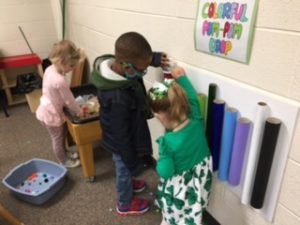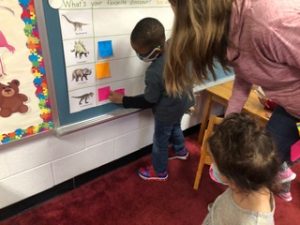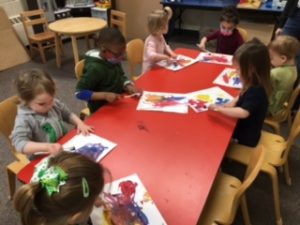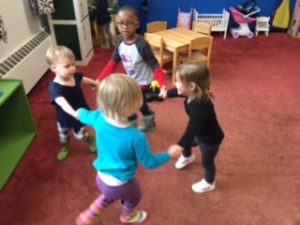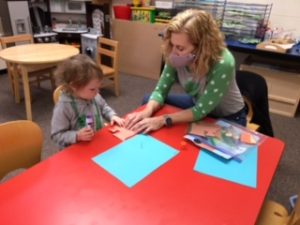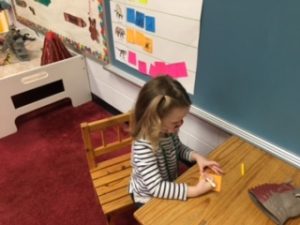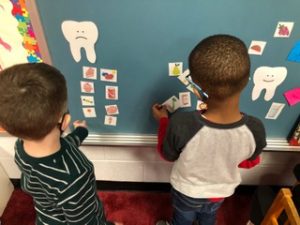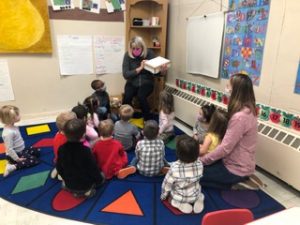 Top Dogs Class News:  This past week we traveled over the world with Mr. T and Miss U chasing Kaptain Kangaroo!  We caught up on our letter people tests and our other goals and objectives.  We played musical chairs and basketball. We ended in a great place so we will be ready to go again when we get back from Spring Break!