Weekly Round-up May 10th-14th 2021
Monday-Regular Classes
Tuesday-Last Day of Regular Classes for Everyone!  We will be having a pizza party so no need to bring snacks or lunches!
Thursday-The Top Dog's Class presents "The Letter People Musical" and Graduation Program.  All families and friends are invited to attend! Please drop off your Top Dog to his, or her classroom at 9:00.  Things should start at about 9:10.  The "show"  with last about an hour.  Everything "should" wrap up around 10:30 a.m.  (This may be worth getting school age kids out of school.  There should be some good family discussion points following the musical. 🙂  
Friday-May Fete (Cancelled) and have a great summer!
Kittens News:  The Kittens had a great last full week learning about the letter Z.  We made it through the alphabet!  We read books about visiting and working at the zoo.  We also continued our gardening theme by reading books about flowers and gardening.   We practiced using glue sticks when we made a zoo using cut outs of animals.  We also practiced fine motor skills when we put stickers on an empty garden.  It was fun peeling flower, bug, bird, and gardening tool stickers to design our gardens.  We practiced number recognition, color recognition and listening when we colored a bouquet of flowers.  This week a bulb and seed station was added to the garden store.  Everyone had fun buying and planting seeds and bulbs. A bouquet design center was also added.  The cats and kittens loved using markers to design flower bouquets.  We continued measuring, weighing, and comparing worms.  Thursday we had a special surprise.  We got to visit the Top Dog class and hear a story that Mrs. Sandy wrote.  The book was illustrated by a Top Dog grandma.  Author and Illustrator are very talented!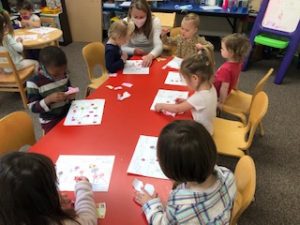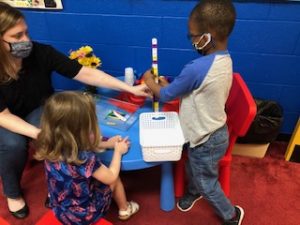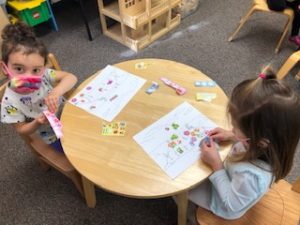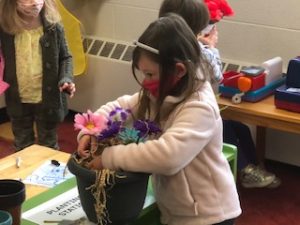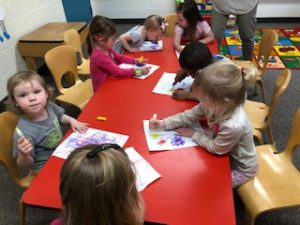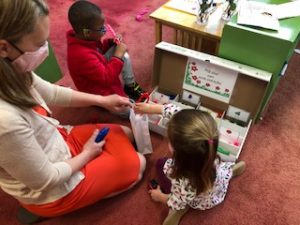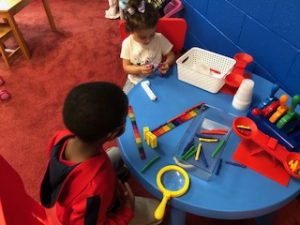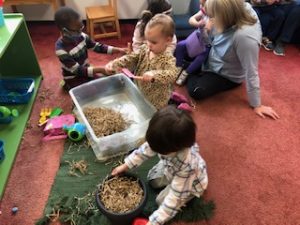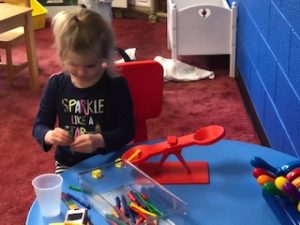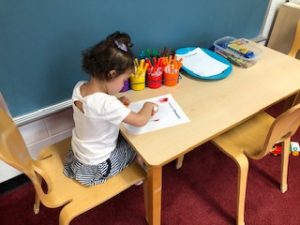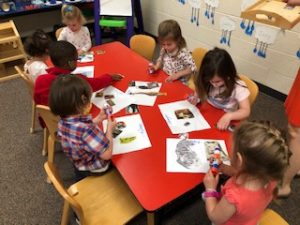 Cool Cats News: It hard to believe this was the last full week of Preschool.  We officially ended the alphabet with the letter 'Z' this week.   We painted with zucchini's, and focused on zebras at the zoo.   Our book called 'Zoe the Zebra' showed Zoe loosing her stripes, then an artist penciled in square and triangle shapes instead of stripes.   She finally demanded her stripes back and the artist obliged.  We became the artist and gave Zoe (shaped liked the letter Z) her stripes.  The craft turned out so cute as the students practiced their scissor skills.   We had a special visitor on Thursday who came to read the whole school her newly illustrated book written by our Sandy Rempe.   You all received a copy of 'Look at all those Mittens' featuring our Top Dog student, Jojo.   Enjoy reading it with your kids!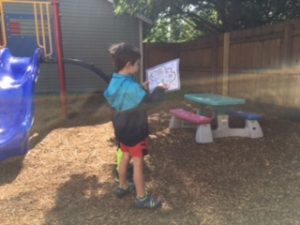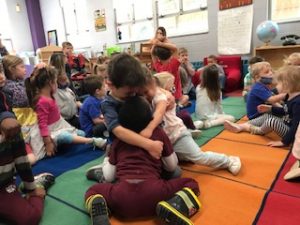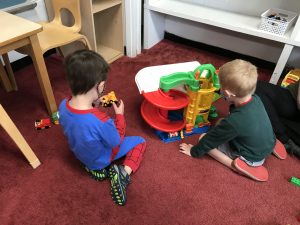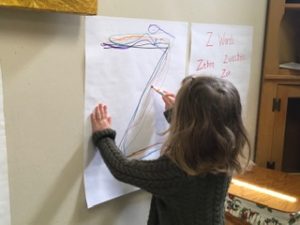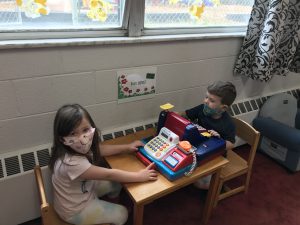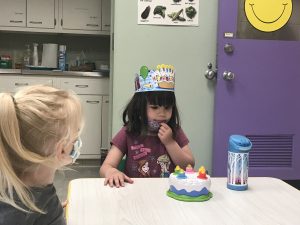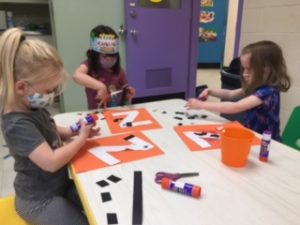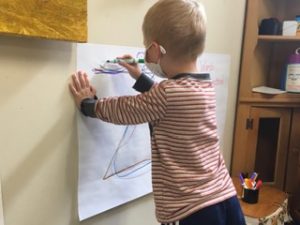 Top Dogs News:  This week we practiced, practiced and practiced!  We also read "The Three Little Pigs", "The True Story of the Three Little Pigs", "The Three Bears", "The Little Red Hen" and "The Little Red Hen Makes a Pizza".  We also got to meet Mr. Z!  We wrapped up assessment and made our mothers a very nice gift!